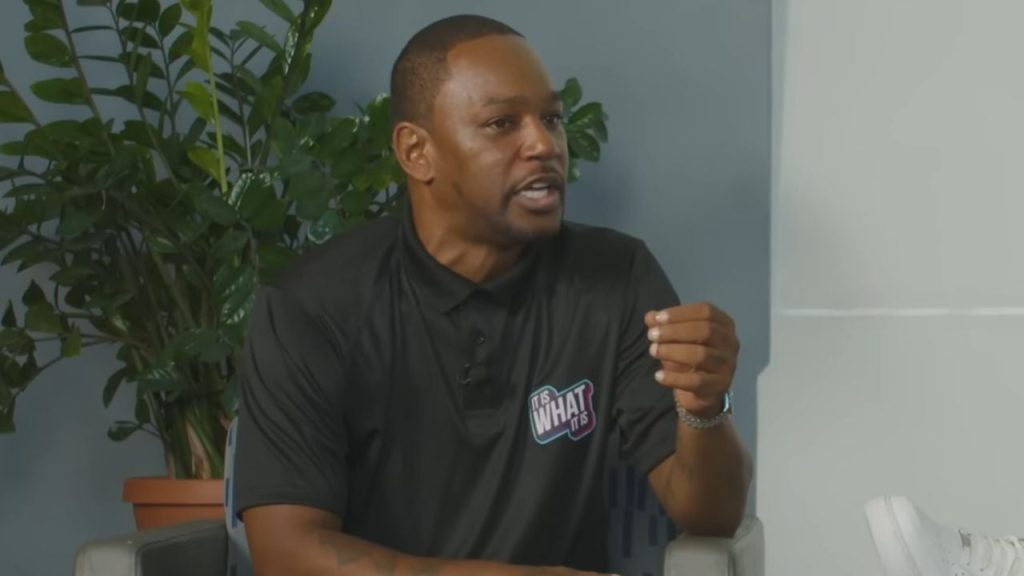 Cam'ron recently revealed a long-awaited resolution in the ongoing feud between Mase and Diddy. The Harlem rapper shared that the former Bad Boy artist had finally regained control of his publishing rights, putting an end to their years of dispute. 
Cam'ron Publicly Celebrates Mase
On August 30 Cam'ron took to Instagram to announce that Mase regained control of his publishing rights after a decade-long feud with Diddy. In a congratulatory post, the former Dipset member celebrated his fellow Harlem rapper's victory: 
"My n-gga murder had to sit this one out. He just got his publishing back from Puff. Just finished the paper work for that yesterday," Cam'ron wrote in his Instagram caption, "Congrats @rsvpmase while he getting his music back in order, I'm dumping my hard drive pause. The lost files vol 1. Sept 8."
'The Lost Files Vol.1'
Cam'ron also disclosed that his upcoming mixtape, The Lost Files Vol.1, is set to release on September 8, but without any Mase features. This announcement marks a significant turnaround, as Mase had long been vocal about his struggles with Diddy over his publishing rights. 
Mase's association with Diddy's label, Bad Boy, during the 1990s and early 2000s had been marred by financial disputes.
The Breaking Point
The feud reached its peak in 2020 when Mase took to social media to criticize Diddy for not compensating him fairly during his time at Bad Boy. Mase alleged that he had been paid a mere $20,000 for his publishing rights when he first joined the label. 
Furthermore, he claimed that the hip-hop mogul rejected his $2 million offer to buy back his catalog. 
This controversy was further fueled by Diddy's speech at Clive Davis' pre-Grammy gala, where he voiced his concerns about the lack of respect for Black Hip-Hop and R&B artists in the music industry. Mase responded by urging Diddy to lead by example and make the necessary changes within himself.
"I heard u loud and clear when u said that u are now for the artist and to that my response is if u want to see change you can make a change today by starting with yourself," the "Harlem World " rapper wrote.
Mase also expressed his frustration with Diddy's treatment of artists who had collaborated with him since the 1990s. Despite the public disputes, both Diddy and Mase have remained silent about the recent development shared by Cam'ron.
Cam'ron and Mase Team Up
In related news, Cam'ron and Mase recently secured an eight-figure deal with Underdog Fantasy for their sports talk show, "It Is What It Is," demonstrating their versatility beyond the music realm.
Diddy vs. Everybody
Additionally, Mase responded to Diddy's claims of owing him money, shedding light on the financial intricacies of their relationship. Mase responded to Diddy's claims that he owes him money while he was interviewed on The Breakfast Club in October 2022. 
The Bad Boy CEO says Mase owed him $3 million for "bailing" on him bailing out to be a pastor shortly after the release on his 1999 album "Double Up."
Mase says Diddy also owes the families of late rappers The Notorious B.I.G., Craig Mack and Black Rob money but can't pay them due to a non-disclosure agreement. Mase also made fun of DIddy's single "Gotta Move On," featuring Bryson Tiller. 
Metro Boomin Want Sum Mo'
While Mase's publishing victory signifies a triumph for him, other artists, like star producer Metro Boomin, have taken a different route, selling their publishing rights for substantial sums, as exemplified by Metro Boomin's $70 million publishing deal.