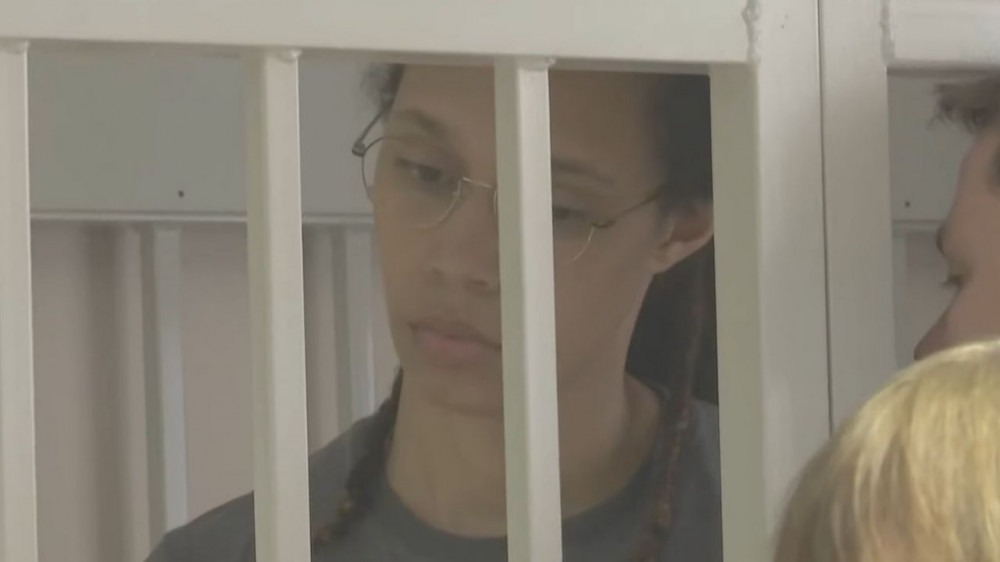 Brittney Griner's legal team has appealed her nine-year sentence for smuggling drugs into Russia, including discussions of a potential prisoner swap.

387 Views
Comments Off on Brittney Griner's Defense Team Files Appeal; Attorney "Confident" About Prisoner Swap
Sensitive Issues
Brittney Griner's legal team filed an appeal against Griner's sentencing to nine years in prison for smuggling drugs into Russia.
Griner's lawyer informed CNN of this development on Monday. This comes after the Russian government confirmed discussions about a potential prisoner swap involving a convicted Russian arms dealer, Viktor Bout.
Bout's attorney said they are "'confident" prisoner swap with the US will happen. 
In response to reports that US officials sent proposals to Moscow on swapping Bout for Griner and Whelan, Aleksandr Darchiev, a high-ranking Russian diplomat, said: 
"This quite sensitive issue of the swap of convicted Russian and US citizens is being discussed through the channels defined by our Presidents. These individuals are, indeed, being discussed. The Russian side has long been seeking the release of Viktor Bout. The details should be left to professionals, proceeding from the 'do not harm' principle."
In addition, this past Monday, a US State Department spokesperson said:
"As Secretary (of State Antony) Blinken said, 'There was a substantial proposal on the table weeks ago to facilitate their release. We will not go into detail of what we proposed to the Russians."
Alexander Boykov, Griner's lawyer, said the verdict appeal and potential prisoner swap conversations would operate independently.
"It should not affect them. This is part of legal process. Prisoner talks come through diplomatic channels. Since the appeal could be withdrawn any time before the actual hearing, there's no reason for Russian government to wait."
Brittney Griner Fans Outraged By 9-Year Sentencing
Griner was sentenced to nine years in prison after being found guilty of drug possession in Russia.
She was also ordered to pay over $16,000 in fines by Judge Anna Sotnikikova.
After the judgment, US President Joe Biden and the WNBA and NBA commissioners, Cathy Englerment and Adam Silver, released a statement in response.