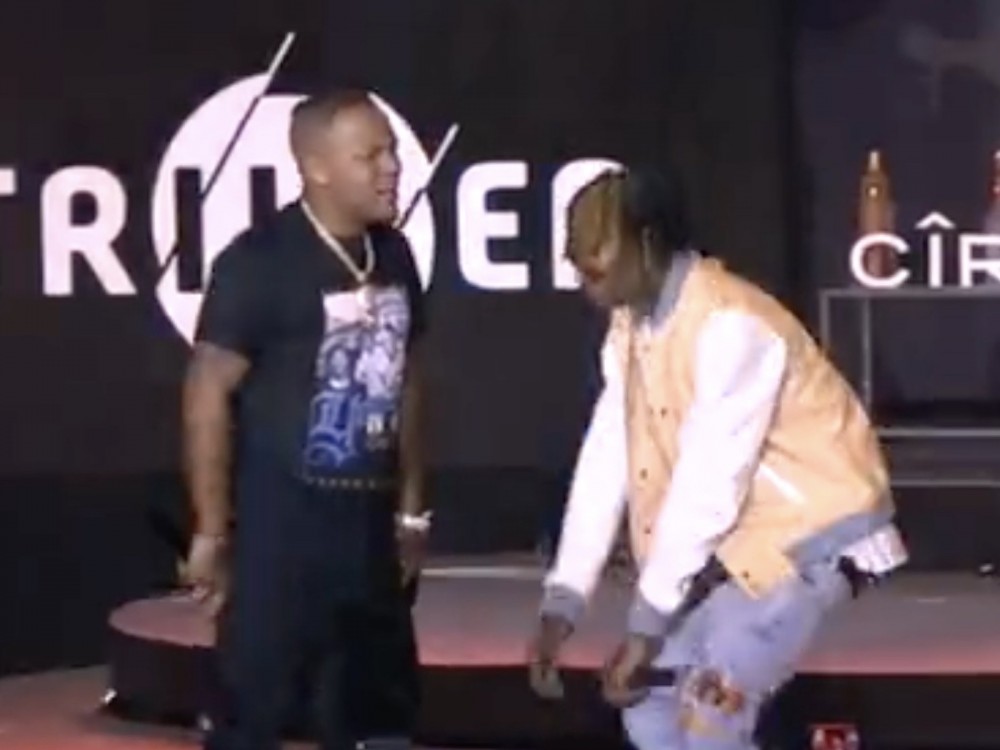 Rap veteran Bow Wow is with the jokes. The hip-hop veteran has come forward to react to hilarious footage of recent VERZUZ rival Soulja Boy seemingly appear to accept losing in their epic bout.

199 Views
Comments Off on Bow Wow's Convinced Soulja Boy Refuses To Accept His VERZUZ 'L'
Bow Wow's Convinced Soulja Boy Refuses To Accept Loss
Bow Weezy went to his Instagram page with the super cringe footage of Soulja Boy talking. Instead of being coy, BW joked about Big Draco being too proud to acknowledge defeat.
"Verzuz been over…. 😂I dont know what they putting in that lemonade of yours but it got you a tad bit delusional. Love you little brother 😂😂 lets just get ready for tour. Bro its ok to lose to your big bro. Thats whats suppose to happen. We can run it back if you want. 👀"
The 12 Best VERZUZ Bow Wow/Soulja Boy Moments
The two-hour VERZUZ face-off had everything you would want from priceless trolling, playful jabs, unexpected guests and a slew of classic hip-hop gems fans couldn't help but embrace. In celebration of the first VERZUZ with a packed audience as a result of COVID-19 restrictions being lifted and Black trendsetters having proper respect placed on their names, we've highlighted 12 of the most memorable and epic moments from the showdown.
Bow Wow Questioning Soulja Boy For Replaying His Classics
2. Bow Weezy Taking It Way Back In The Day
3. Soulja Boy Checking Bow Wow Before Going Into 'Yahh Trick Yahh'
4. Soulja Boy Remembering The Late Shawty Lo
5. Bow Wow Going Back To His 'Like Mike' Days
6. Soulja Boy Dodges A TKO + Brings Out 'DONK'
7. Da Brat and Jermaine Dupri Strengthen Bow Wow's Set
8. Don't Sleep – Soulja Boy Resurrects His + Drake's 'We Made It'
9. Three 6 Mafia's DJ Paul Hits Bow Wow's Set
10. Surprise! Lil Romeo Hits The Stage W/ Soulja Boy + Pushes For Unity
11. Omarion's Back W/ Bow Wow
12. Soulja Boy + Bow Wow End Things Right W/ Their 'Marco Polo' Collabo