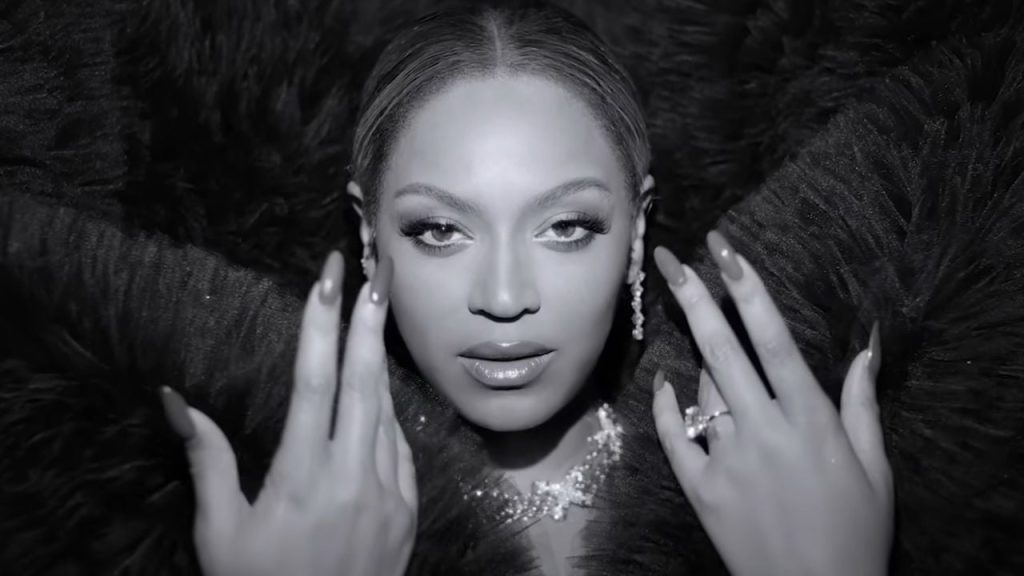 Beyoncé's Renaissance World Tour has the highest sales, making nearly $300 million. This remarkable accomplishment proves her excellence and makes her the top-grossing Black female artist, surpassing her own previous record set by the 2016 Formation World Tour. Queen Bey's latest achievement now raises the question: Is the era of superstardom over?
Does Superstardom Stop At Queen Bey?
Beyoncé recently made big news with an impressive achievement that solidifies her as an extraordinary music powerhouse. Queen Bey's Renaissance World Tour racked in a massive $295,676,504, making her the only female artist in music history to reach the highest success. 
But amid all this astonishing success, a thought-provoking question comes up: Is the time of huge superstars coming to an end? Many think so, especially when others consider the "CUFF IT" singer one of her time's few remaining giants. 
Is Social Media The Culprit?
There are various reasons for this change, and social media plays a big role in reshaping how fame works.
Social media has changed how fans see celebrities. In the past, stars had an air of mystery, but now, with social media, we can see more of their everyday lives. Celebrities seem more like regular people, sharing bits of their personal lives with fans. 
Beyoncé, for example, is known for keeping her personal life quite private, revealing only what she chooses for the public to view. This helps her maintain an aura of mystery. Despite her widespread influence, she mostly uses her social media for promotional purposes, with a few personal posts sprinkled in.
Fans Share Their Thoughts
The Beyhive is known for praising the Renaissance artist for maintaining her privacy. One fan wrote, "I believe Beyonce's ability to stay out of mess & to keep her private business on the low (most of the time) is one of the main reasons she is as successful as she is (besides pure talent)."
Beyoncé's amazing accomplishments causes many to ponder about the future of stardom. Social media is changing how fans see celebrities, and this reminds us that fame is shifting in new ways. 
Her success raises important questions about whether big superstar status can continue in an age where we're more connected and celebrities are seen in a more relatable way. 
One user took to social media to discuss why they feel social media halts fame and superstardom. The user wrote:
"We are realizing celebrities are just regular people. And on top of that, a lot of people are starting to get famous easily without having real talent or making a real impact." Fans share their discourse daily where one fan wrote on "X", "I get it now, I always did, but seeing Beyonce live.. She just comes from a different space in relation to discipline and standard in the realm of performance. One of the last legends left. The bar whilst on stage and in how she conducts herself is indicative of that."
The Future Of Superstardom
Overall, Beyoncé's remarkable achievement and success raise important questions about the future of superstardom. With social media changing how fans perceive celebrities, the era of larger-than-life stars may be fading away. 
According to music executives, they are "worried and depressed" as the industry struggles to find big stars. They also noted Ice Spice and Olivia Rodrigo as the last recently successful ones, stating:
"Nobody knows how to break music right now… Each person I talk to in the industry is more depressed [about this] than the person I talked to before them"
However, there are still artists like Queen Bey who maintain a level of excellence and continue to captivate audiences worldwide. The industry may be evolving, but true talent and influence will always have a place in the music world.
Kendrick Lamar Surpasses Drake With Highest-Grossing Tour
In the realm of record-breaking, rapper Kendrick Lamar surpasses Drake with the highest-grossing tour in hip-hop history. Lamar grossed over $110 million in tour revenue, breaking the record and surpassing rapper Drake.