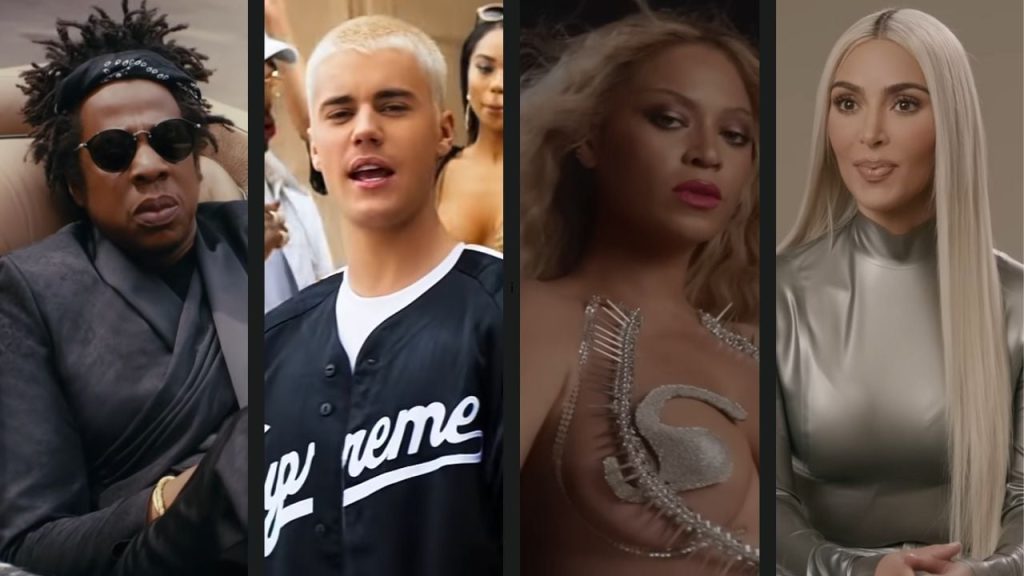 Fanatics CEO Michael Rubin hosted an exclusive white party at his luxurious Hamptons residence, attracting A-list celebrities to celebrate Independence Day. The star-studded event, attended by industry titans, models, and influencers, featured exquisite cuisine, high-end beverages, and impromptu musical performances. With attendees like Jay-Z, Beyoncé, Travis Scott, and Justin Bieber, Michael Rubin's annual party became the talk of the town and a symbol of luxury and glamor.
Michael Rubin spared no expense as he hosted his annual all-white party at his opulent $50 million Bridgehampton mansion. The event, held on July 3, attracted over 350 celebrities, including iconic figures from the music, film, and business industries.
Guests at the party were treated to a lavish experience, indulging in delectable food such as pizza from Brooklyn hotspot Lucali and sipping on extravagant $700 champagne and tequila. The opulence extended to the arrival of attendees, with a parade of expensive sports cars and SUVs, valets, and security guards ensuring the safety and comfort of the guests.
A Night Of Unforgettable Moments
The white party proved to be a "literal movie," with Michael Rubin sharing cinematic footage on Twitter, showcasing the grandeur and excitement of the event. R&B stars Usher and Ne-Yo surprised attendees with impromptu musical performances. 
At the same time, Kevin Hart joined Usher on stage for birthday celebrations, raising the party's energy with shots of Gran Coramino Tequila. Travis Scott, Jack Harlow, and comedian Druski took turns in the DJ booth, ensuring a vibrant nighttime atmosphere.
The event boasted an impressive lineup of celebrity attendees, including power couple Jay-Z and Beyoncé, reality TV star Kim Kardashian, supermodel Kendall Jenner, award-winning actor Leonardo DiCaprio, multi-talented Jennifer Lopez, actor-director Ben Affleck, musician Travis Scott, and pop sensation Justin and Hailey Bieber, among many other notable names.
In January 2023, Michael Rubin, Meek Mill, Kevin Hart, and Fanatics announced that they would donate $7M to needy students in the Philadelphia area, aiming to assist households with internet connections. 
Pharell Williams Shines In Star-Studded Louis Vuitton Show Debut
While Michael Rubin's white party dazzled with its star-studded guest list, another high-profile event captured attention in the fashion world. Pharrell Williams made his highly anticipated debut as the men's creative director for Louis Vuitton, presenting a spectacular fashion show in Paris. The event drew a star-studded crowd, including luminaries like Beyoncé, Jay-Z, Rihanna, A$AP Rocky, Zendaya, Tyler, the Creator, and Naomi Campbell, showcasing the intersection of fashion and celebrity culture.