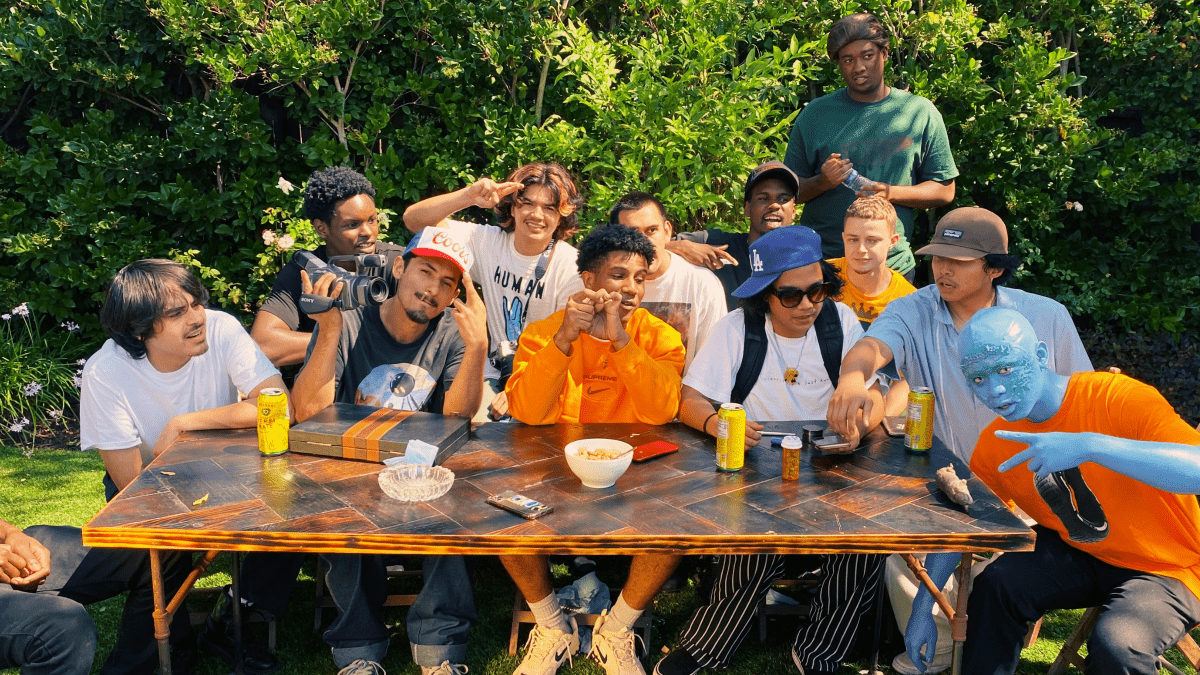 Hailing from the Easy Bay Area in the United States comes hip-hop's fast rising, captivating new collective, AG Club.
A collaborative crew of multi-faceted creatives, AG Club consists of core musical members Baby Boy, Jody Fontaine and Mick Anthony, as well as in-house visual producer and editor Manny (aka 777 Media) – among others. Although, if you ask them, AG Club insist that (pretty much) everyone is in the club.
Having already tasted success off the back of their debut full-length release 'Halfway Off The Porch' and standout single 'Memphis' earlier in the year, AG Club have been quick to keep the ball rolling with their brand new record, 'Columbia'.
A big-time bop with sonic resemblances ranging from Brockhampton to ScHoolboy Q, the vibrant new single is the first taste of what's to come from the groups upcoming album 'FYE (F*CK YOUR EXPECTATIONS)'.
The collective's naturally captivating, handmade visuals underline them as a group that is not only musically talented but playful, experimenting with concepts and creative ideas that place them immediately way out in their own lane.
While the concept of a hip-hop collective is nothing ground-breaking, AG Club sure are.