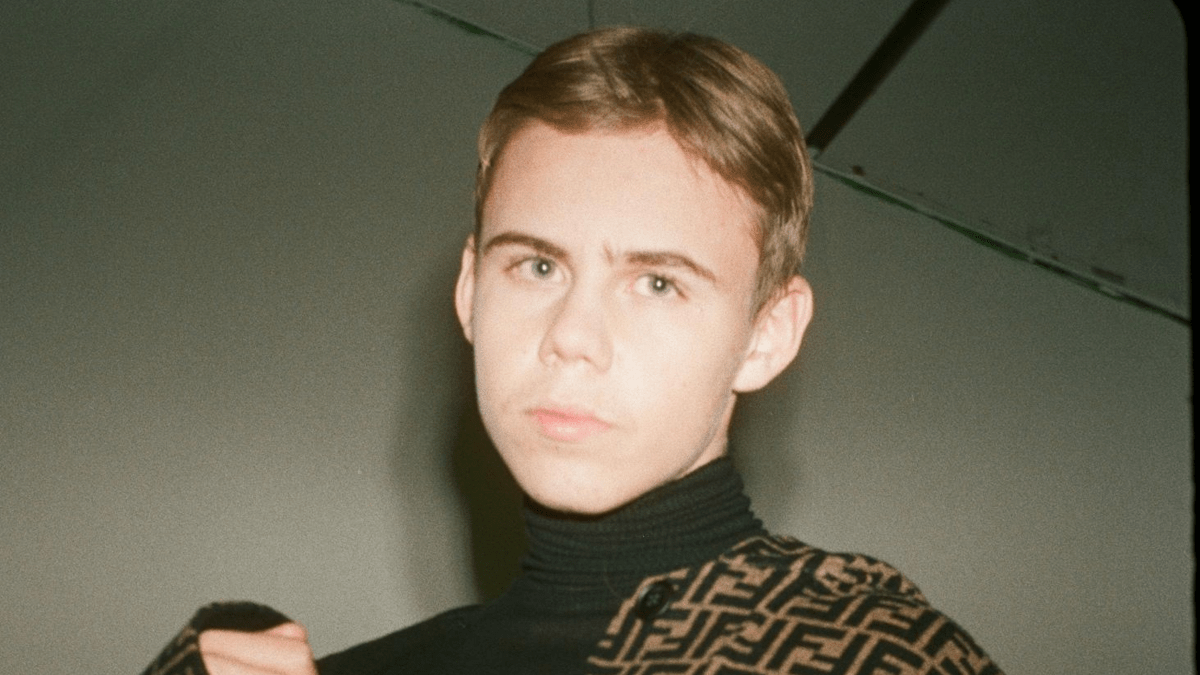 The last two years have been a whirlwind for The Kid Laroi, making it out of inner-Sydney housing commission flats off the back of a handful of hit records as a 14 year old and a subsequent record deal from Grade A Productions (of Columbia Records).
The deal meant Laroi was to uproot his life to LA and dig-in to becoming music's next megastar, which 12 months on, is a glaring reality.
A Lyrical Lemonade regular, the Juice WRLD-mentored crooner has quickly gained the respect of his peers internationally, releasing singles with the likes of Lil Tecca, Bankrol Hayden and Lil Tjay all before the announcement of his debut mixtape 'F*CK LOVE'.
'F*CK LOVE' features production credits from the likes of Benny Blanco, Internet Money and Cashmere Cat; in addition to the in-house team that Laroi has been riding with for a minute now, including KhaledBEATS, Omer Fedi and Haan.
While the mixtape obviously follows a loved-up theme – and largely a 'fuck love' theme – it isn't all romance-related, also giving us a look into the general psyche of Laroi, as he openly deals with personal loss and mental health throughout the 31-minute run-time.
'WRONG' positions Laroi opposite fellow teen-star Lil Mosey for a certified hit record, as the two flex their notoriously melodic bars over the feathery piano lead and room-rattling bass hits by way of Internet Money (Juice WRLD, Lil Uzi Vert).
Following the energetic start to the project, we see The Kid Laroi look inwards on 'I WISH' and the Corbin featured 'NOT FAIR', with the latter a haunting duet that see's the pair going back and forth for what is an epic trap ballad.
The guts of 'F*CK LOVE' features both lead singles, 'GO' and 'TELL ME WHY', which each hold their own as some of the most passionate and hearty releases of 2020.
The KhaledBEATS-produced 'SAME THING' is a clear highlight on 'F*CK LOVE', as Laroi glides over the glittery keys and atmospheric drums with the ease of a pop-star who has been around for a decade.
'F*CK LOVE' is a concise, consistent and complete project that incorporates relevant and snappy skits alongside smooth instrumental transitions before reaching it's summit in style.
When fellow Australian songwriter and producer JOY. provides the heavenly backing to 'SELFISH', The Kid Laroi puts in one of his smoothest and sleekest vocal performances to date, smattering the beautiful backdrop with deeply emotional lyrics and stunning melodies to round out a sublime debut mixtape.
Forget what you know about The Kid Laroi for a second. Forget he's Australian, forget he's just 16-year-old and forget that this is his debut full-length release.
'F*CK LOVE' is an open, emotional and deeply personal release that blends elements of alternative trap, R&B and pop with the raw relatability and honesty of early-2000's emo-rock.
STREAM 'F*CK LOVE' EVERYWHERE NOW