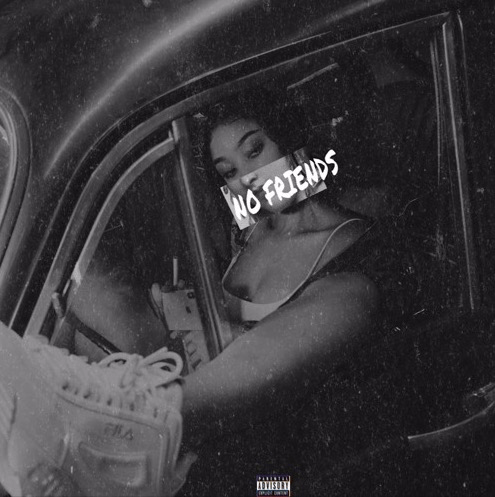 Ye Torii, LA-based singer dropped a brand new sick joint named "No Friends." Following on her previous tracks "Badu," and "Worth It," she continues releasing a fusion of bedroom pop and R&B, and creating her own unique sound.
On the effervescent single, Ye Torii presents herself as a trouble maker, as she delivers a guiding principle for a single whose core is her confidence and self-esteem. "No Friends" is all about her attitude, and the way people envy her for the success she accomplishes. Ye Torii acknowledges her self-worth and urges herself to announce that she doesn't need anyone to be where she is, and to rock the world. Ye Torii counts the blessings that fall on her and moves on doing her thing. Her bossy attitude gives listeners the feeling that you're self-discovering and uplifting yourself alongside her.
throws her latest single named 'No Friends.' Ye Torii follows up on her previous hits 'Worth It,' and 'Badu,' with 'No Friends,' exposing her dynamic flow and dope style once again in the scene. Ye Torii has proved that the beats she layers her vocals on are pure gold, thanks to a unique urban and EDM fusion. 'No Friends' starts with a slow pace to vibe with, but by the end of the track, the tempo is hyped up, and you find yourself bouncing. Ye Torii is a fresh voice in the new wave of female R&B; she's focused and determined to deliver top singles and is not rushed by current trends of fashion. Ye Torii has her own style and vibe that we totally buy.