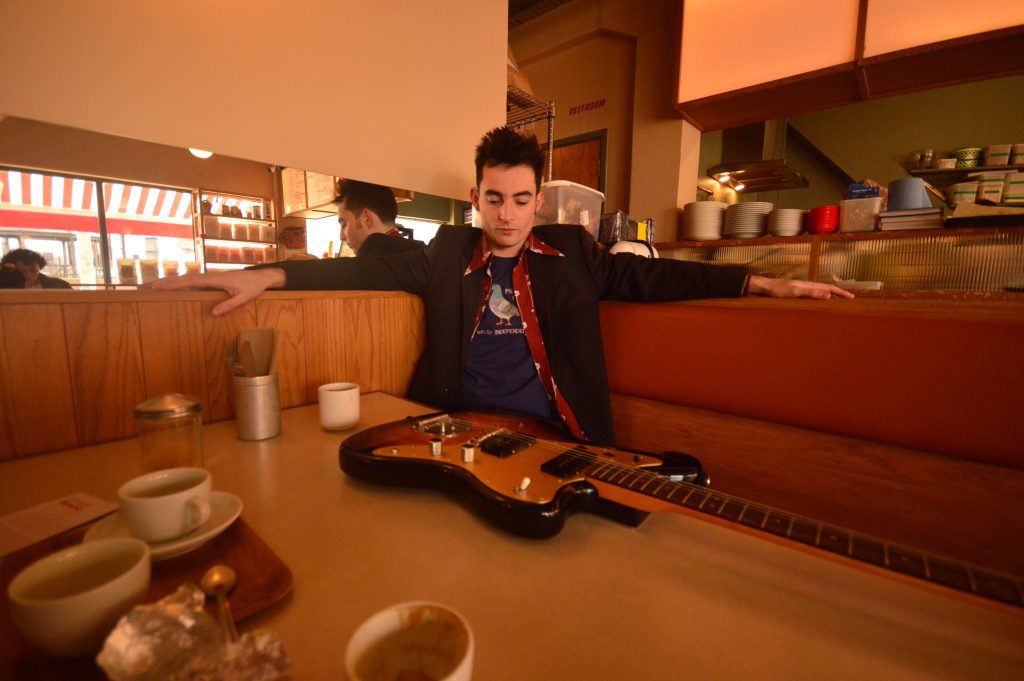 Speaking from the perspective as a former – and passionate – smoker, the new single from the Swansea-born, Cardiff based extraordinarily prolific songwriter Tom Emlyn initially throws up glorious memories, carefree joys of smoking in the early days before addiction tightened its steely grip. Reality bites soon enough; the habit turns into a part time job in essence and all your steals time and money before eventually putting you in the ground. Bleak. (You're not giving anything up packing in the fags, folks. You're gaining instead, remember that, rinse and repeat.) A deeper listen to 'Like A Cigarette' reveals similarly cyncial observations of life, no whiffs no butts. Phil Ochs comparisons have been stressed on these pages previously and they are repeated now. Often scathing views delivered poetically, brushed along by impatient acoustic guitar. Much to say from the persepective of an outsider, and so little time – the classic pop song length of under 3 minutes, in this case – to do it.
'Like A Cigarette' is a recollection of Emlyn gallavanting around Europe and Germany in 2017, running out of essential cash and turning to busking outside a café in Frankfurt. Life experiences are ever a rich seam to mine creatively, and he's done that here, via the art of people watching. 'I was wondering why people smoke. I started thinking about advertising and the seductive power of images. Images which are far removed from the rhythm of everyday life and the monologues of our interior minds eyes. Images which are ultimately disposable, carcinogenic and affect the way we treat other people.'
The song is from his new album 'Return Journey Revisited: Scaredycat Vol 1' recorded at BBC studios in 2018 and mastered by Charlie Francis (R.E.M., Pixies), released on 5 May. Tom Emlyn plays Focus Wales 4-6 May.
Photo credit: Billy Stillman