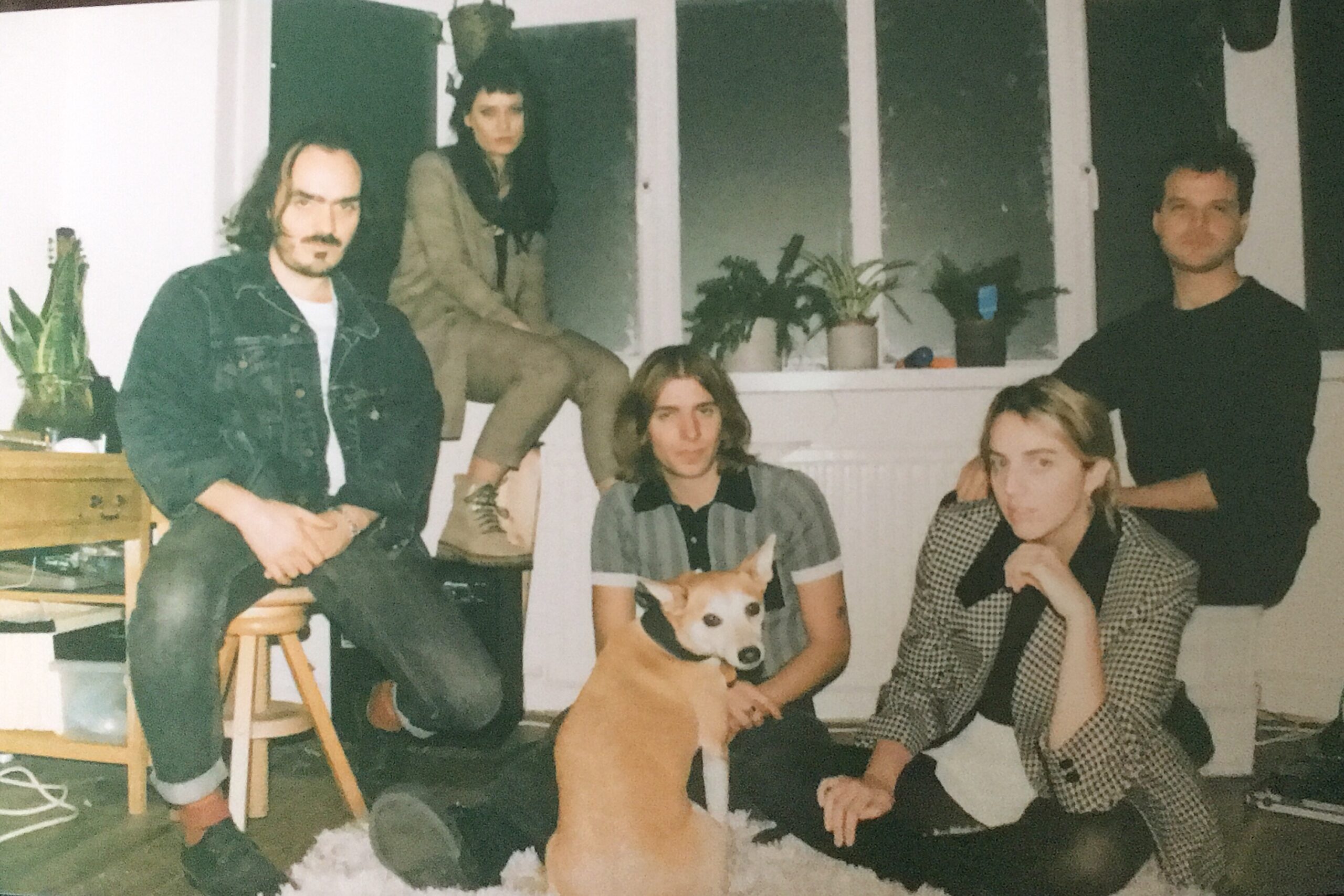 Today South London's Phobophobes share the third song from forthcoming album 'Modern Medicine'.
Recorded in Andalusia, Spain with producer Youth (Killing Joke), Mono Into Stereo sails into even darker waters than previous singles 'Moustache Mike', and the woozy 'I Mean It All'.
Jamie Bardolph Taylor's baritone is closer to rumbling bass, unrelenting over an unsettling swirling organ and echoed by harmonies of the haunted. Maybe. It feels like a descent into a not entirely unpleasant state of madness. Brooding and weird but with that familiar Phobophobes warped humour.
The video for Mono Into Stereo created by Dante Traynor has Phobophobes the sole occupants in a dollhouse of horrors, posed and manipulated and preserved in formaldehyde, somehow finding themselves in each and every room.
As Dante explains "I was imagining it as it as a sort of digitally degraded relic of a house party, frozen in the void, but with all the rooms full only of Phobophobes, like a misremembered memory or dream of how things used to be."
Modern Medicine carries what Bardolph Taylor describes as "that pre-apocalyptic feeling we usually find in the corners of our music…."  written as it was during the Trump administration (remember him?), the fallout of Brexit, and the death of Phobophobes bandmate and close friend George Russell.
Phobophobes' debut album, 2018's 'Miniature World' was 6Music's Album of the Day and supported by Lauren Laverne, Steve Lamacq and Iggy Pop at the station. The band's line up sees Taylor joined by the ever-present Chris Olivares Chandler (keys, vocals), Jack Fussey (guitar) and a brand new rhythm section – Lisa Martin (drums) and Daisy Smith (bass).
'Modern Medicine' is released 25 June via Modern Sky.