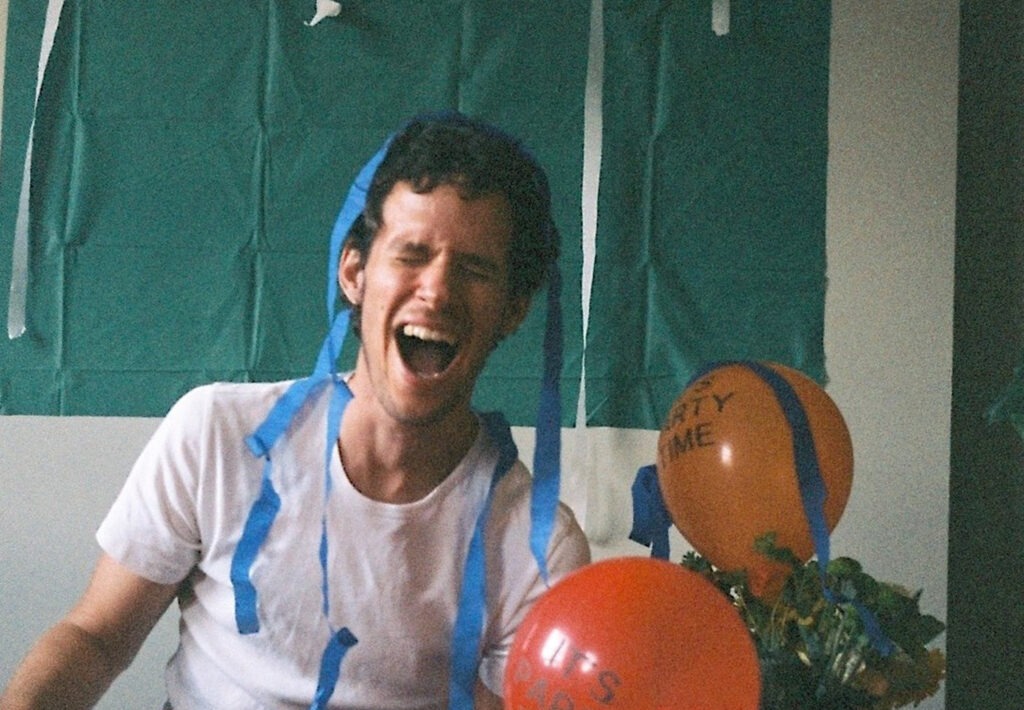 Blackaby has today announced the release of his new EP 'Everything's Delicious' via Hand in Hive.
The EP features five tracks, including recent singles 'Warm and Sweet' and 'No Long Grass', and is a collection of songs that demonstrates much melodic charm.
Speaking about the inspiration for his most recent single, Blackaby revealed "No Long Grass is one of those songs you write when you're on your way to a friend's party and suddenly can't bear the thought of talking to other people, so find a small garden in central London with lovely carp ponds, stare blankly for hours and then write whatever words come into your head. On this occasion I thought about unfulfilled potential and my less than rose tinted memories of attending teenage Christian youth camps."
Everything's Delicious & Blackby's previous EP What's On The TV? will also be released together as a limited run of 300 recycled vinyl on 21 May.
'Everything's Delicious' is out now.