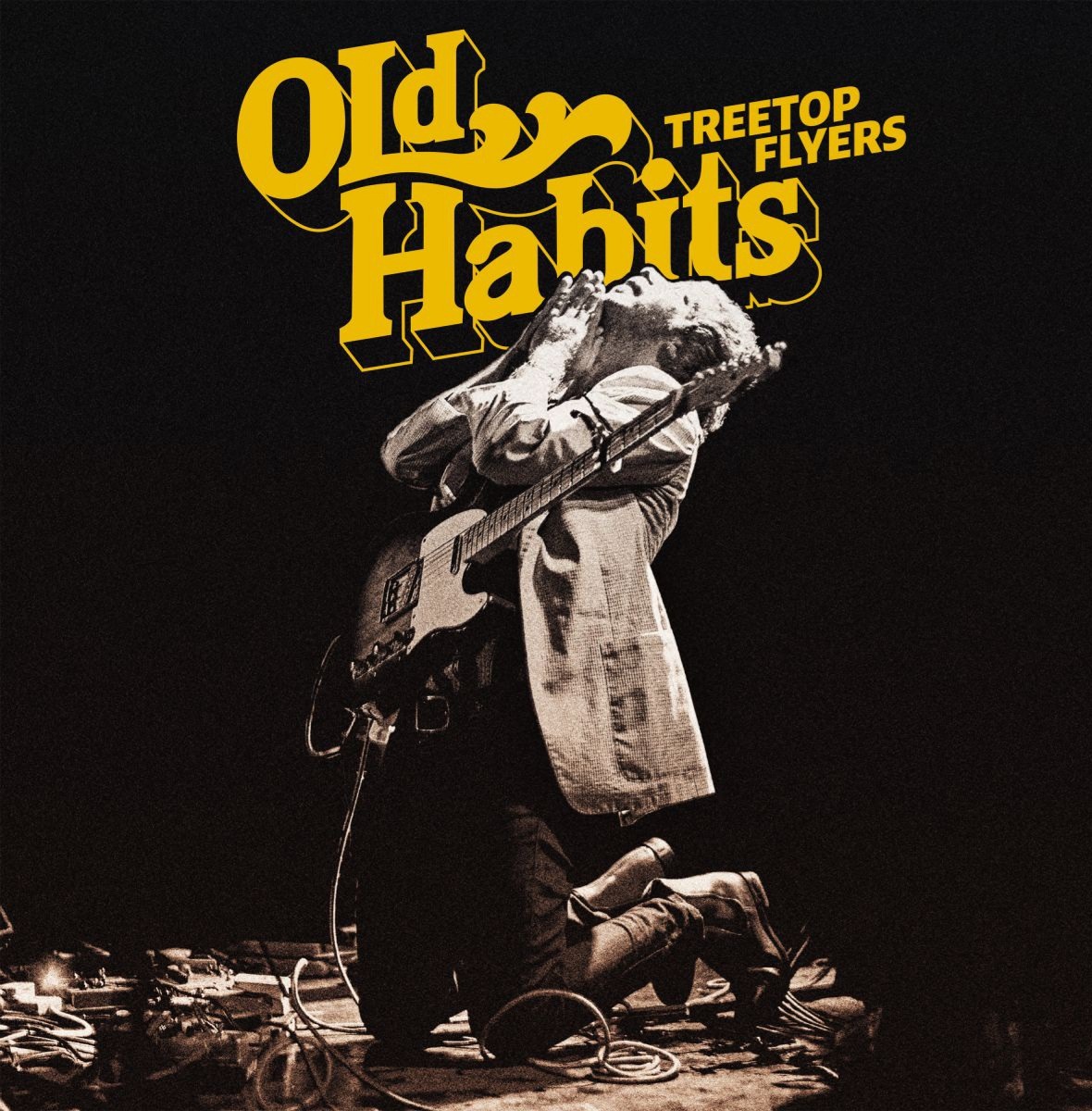 Treetop Flyers are not ones to push boundaries. I, for one, am very glad about that, for if it means beautiful melodies and heartfelt lyrics delivered with splendid craftsmanship, then long may it continue.
Old Habits is a slight departure from the norm for them, however, with the overriding feeling being that they have looked closer to home for their inspiration this time around. The last two singles, for example – 'Castlewood Road' and present release 'Dancing Figurines' – just ooze classic Van Morrison from their very pores. They're also quite lovely, although arguably the prettiest song here is 'Out The Blue', the vocals here not provided by frontman Reid Morrison but by (I think) guitarist Sam Beer. It's an utterly enchanting acoustic number more in line with the likes of Roy Harper or perhaps even The Faces in their most introspective moments.
There are more surprising references here and there as well though, none more so than on 'Cool Your Jets' with its tongue in cheek wordplay referencing the former Runaways and Blackhearts guitarist/singer Joan Jett ("from the get-go, you're gonna have to cool your jets, Joan"), which is in the classic R&B style of The Rolling Stones or some of Drive-By Truckers' work, but, more eye-openingly, the instrumental section seems to recall the smooth summertime saxophone cool of Duran Duran's 'Rio'! It's undeniably a whole lot of fun.
'100' on the other hand, with its on-beat rhythm section, is vaguely akin to The Spencer Davis Group's sixties smash 'Keep On Running', but the band haven't completely eschewed the West Coast Americana that was so prominent in their previous releases, with the title track here worthy of Harvest era Neil Young (yes I know he's Canadian before anyone writes in to correct me), though there's little doubt that the key influence on this charming long-player is the aforementioned 'Van the man', though one can only hope that the band don't start adopting the Belfast musical genius's present persona too and start singing anti-mask anthems…
All in all, this is an exquisitely gorgeous album that is a pleasure to have on whatever you happen to be doing at the time. They've been highly consistent as a musical entity for a while now, but the feeling I get from Old Habits is that this is the record that should truly propel them onto the next level and surely – and yes, I've said this before – surely should at the very least land them a berth on Later…With Jools Holland.
Simply a lovely, heartwarming record.