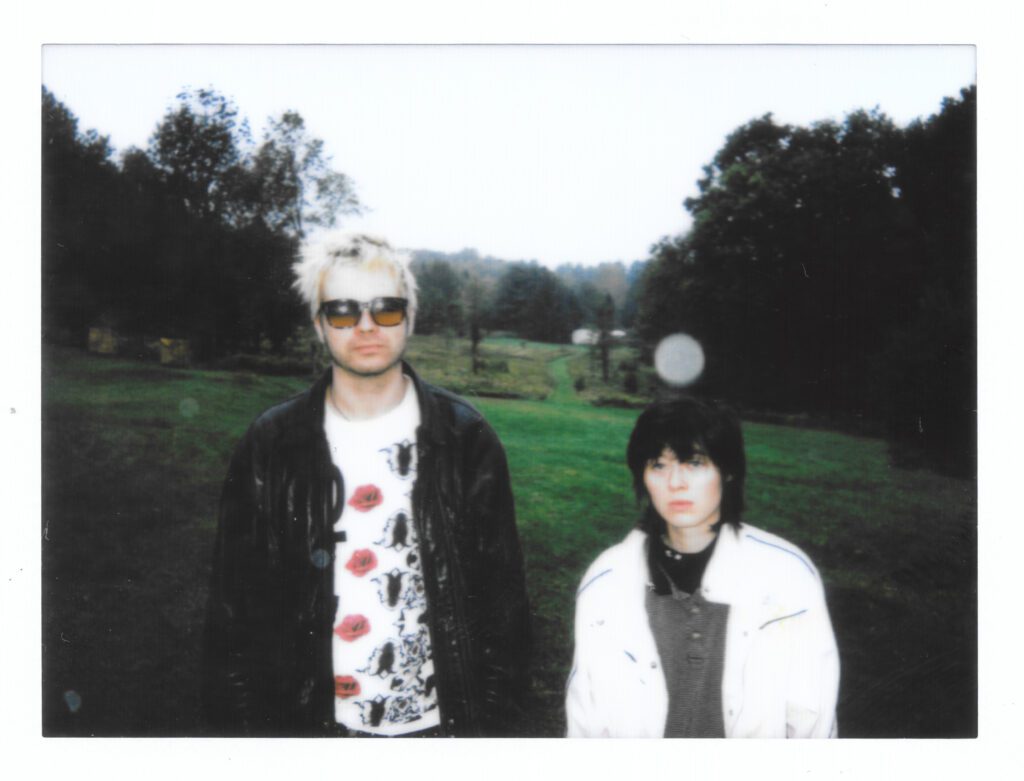 Brooklyn duo Water From Your Eyes have announced the release of Crushed By Everyone, a song-by-song reworking of their fantastic 9/10 Matador debut, Everyone's Crushed.
Crushed By Everyone calls upon contributions from Rachel Brown and Nate Amos' rapidly expanding musical community – friends, tour mates, and peers – creating a remix album that is driven by a sense of genuine connection and mutual appreciation of each others' work.
"It's amazing to live at a time in which so many incredible musicians have the ability not only to inspire us, but to envision our existing works in their own unique practices," write Water From Your Eyes. "We are so grateful that all of these talented artists spent their invaluable time and energy on this project. We hope that you enjoy listening to these remixes as much as we have."
Four tracks are released today, including Mandy, Indiana's spaced-out deconstruction of 'Remember Not My Name', Sword II's electro-tinged pass at 'Open' and fantasy of a broken heart's chopped and spliced take on 'Buy My Product'. Water From Your Eyes also reinterpret themselves, with Nate dialing Nu Metal grind and microtonal drone into an undeniably epic update on 'Barley.' Listen to all four tracks HERE. 
Water From Your Eyes begin a run of UK and European festival and headline dates on October 30th in Manchester, including appearances at Pitchfork (Paris, London, and Berlin) and the Mutations, Sonic City, and Primavera Weekender festivals, as well as a special show with bar italia November 7th at Village Underground in London.
Crushed By Everyone full track list:
1. Structure (The Cradle Version)
3. Out There (The Dare Version)
5. Everyone's Crushed (Kassie Krut Version)
6. True Life (Nourished by Time Version)
7. Remember Not My Name (Mandy, Indiana Version)
8. 14 (Jute Gyte Version)
9. Buy My Product (fantasy of a broken heart Version)
Water From Your Eyes Live Dates:
October:
30 Manchester, UK – The Deaf Institute
31 Glasgow, UK – The Hug and Pint
November:
1st Leeds, UK – Brudenell Social Club
3rd Berlin, Germany – Pitchfork Berlin
4th Brighton, UK – Mutations Festival 2023, 6pm
5th Margate, UK – Where Else?, 8pm
7th London, UK – The Village Underground (with bar italia)
8th Bristol, UK – Dareshack
10th Paris, France – Pitchfork Paris
11th London, UK – Pitchfork London
12th Kortrijk, Belgium – Sonic City
13th Luxembourg, Luxembourg – Rotondes
15th Den Haag, Netherlands – PAARD
16th Amsterdam, Netherlands – Bitterzoet
17th Benidorm, Spain – Primavera Weekender
Photo: Nic Soelter