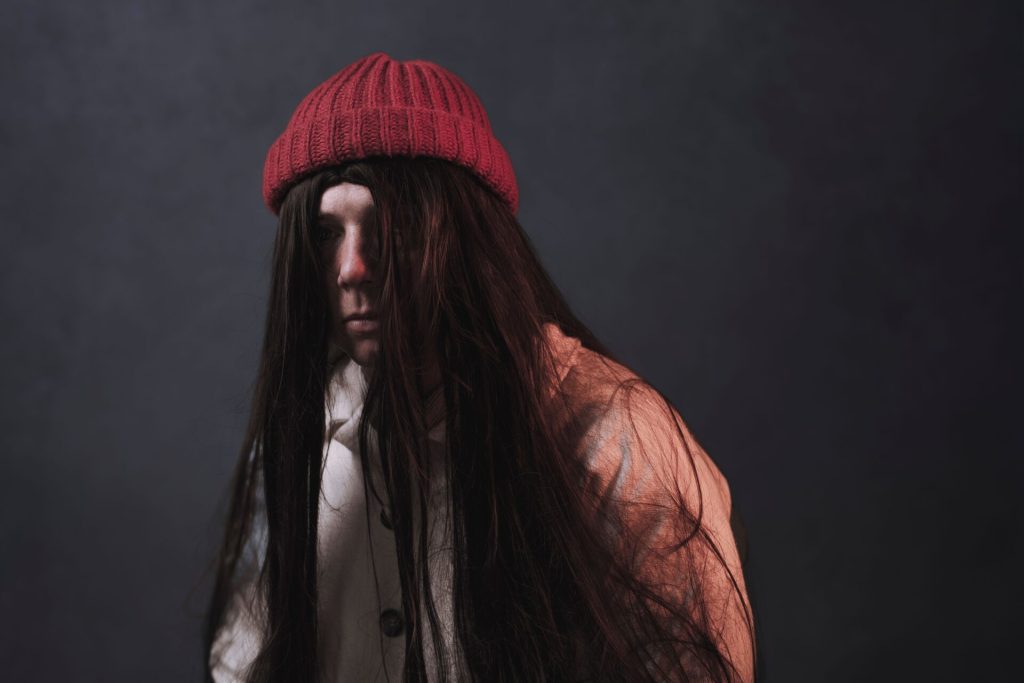 Following this year's album 'The Wreckage', Stephen Black aka Sweet Baboo seems intent in continuing a self-help theme by issuing solid advice around the matter on unexpected but warmly welcome new single 'Werewolf At Night'. The release is concerned with messy memories, through that familiar playful and childlike curiosity of everyday we associate with work by the songwriter and multi- instrumentalist. Originally entitled 'Memories', the song was changed to the more adventurous in order to rescue it from being mistaken for an extract from an Andrew Lloyd Webber West End fiasco.
'It's a song about real memories, mis-remembered memories and made-up memories,' he says. 'Eventually they all get mixed up anyway. It reminded me of a Serge Gainsbourg or Lee Hazelwood song, so we evoked the sounds of their records, with a splash of eighties keyboards for good measure.'
Flipside 'Crumbling' is a colourful merry-go-round carousel of a trip.
'I have always loved the 'Beach Boys' Party!' album and after a couple of glasses of wine we decided to record a song in the same spirit. 'Crumbling' was recorded that evening and it's about how the world is going to sh*t and I sit there motionless, not doing anything to help. At least it's honest.'
Read our recent interview with Stephen Black here.
Sweet Baboo September UK Tour dates::
Tue 25 – Thu 27 Jul – Cottingham, Cottingham Folk Festival
Thu 3 – Sun 6 Aug – Bristol, Valley Festival
Thu 31 Aug – Sun 3 Sep – Dorset, End Of The Road
Tue 5 Sep – York, The Crescent
Wed 6 Sep – Edinburgh, Voodoo Rooms
Thu 7 Sep – Clitheroe, The Swan and Royal
Fri 8 Sep – Bristol, Strange Brew
Sat 9 Sep – Cambridge, Portland Arms
Sun 10 Sep – St Leonards On Sea, Marina Fountain
Photo credit: Kirsten McTernan