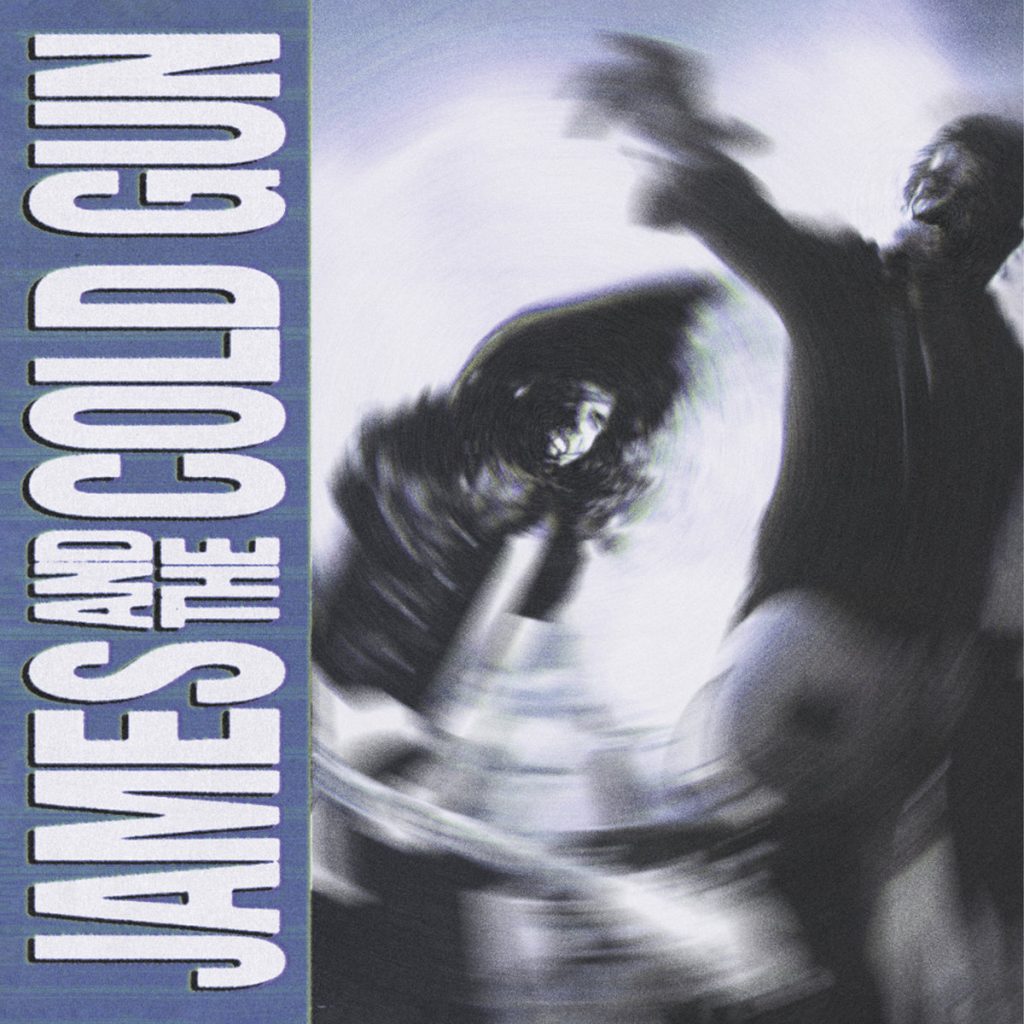 It's been just over a year since James and the Cold Gun released their EP 'False Start', so what's changed for the Cardiff-based garage rockers since then?
Well, the first, and arguably most notable difference, is that there are now more of them! Evolving from a dynamic duo into a blistering five-piece, the band has also been able to get some large shows under their belt too, having opened for both Pearl Jam and Guns N' Roses in recent months. So how has the additional members and extra experience translated to their newest effort?
Opening track 'Chewing Glass' is perhaps one of the best ambassadors for the album as a whole, a track that demonstrates the band's dedication to ferocity and mayhem, but also displays the newfound instinctive tightness the band has been able to develop since the EP was released.
'Headlights' and 'Alone Again' are also indicative of just how far the band has progressed in the past 15 months. While they're nothing wholly ground-breaking in terms of their sonic or lyrical content, they demonstrate a more mature song-writing approach, they are methodical in their mayhem and resonate better with the listener as a result.
The midway point of the album features something of a collector's item amongst the rest of the band's discography in 'Grey Through the Same Lens', a poignant acoustic track that really helps to illustrate the intricacies of vocalist James Joseph's voice.
Often those who sing and scream at a breakneck speed for much of their discography wind up sounding dull and vulnerable at a slower pace, but this is far from the case for Joseph, whose voice rings clearly over the melodic chords.
That's not to say that the band's edge has dulled at all, far from it actually, as evidenced by the blistering track 'Saccharine', which is exactly as sweet as the name suggests. It's loud, brash, and everything else that James and the Cold Gun likes to describe themselves as. Most importantly though, it's fun.
The final track 'Three Years' is a staggering five minutes and 35 seconds long, which feels almost slightly too drawn out for a garage-rock song, but keeps its pace well despite this, and brings the album to a satisfying, riff-filled close.
To answer the question then, the past 15 months, the experience gained, and the additional members have all proven to be invaluable for the band's sonic success in their debut album – there is wholesale refinement with a minimal lack of compromise on what the original blueprint of the band is meant to be all about, with the emphasis on playing loud and fast still very much intact.
While some may question what comes next for the South Wales rock outfit, for now, it's simply best to soak up the sound of one of the best true rock bands around.