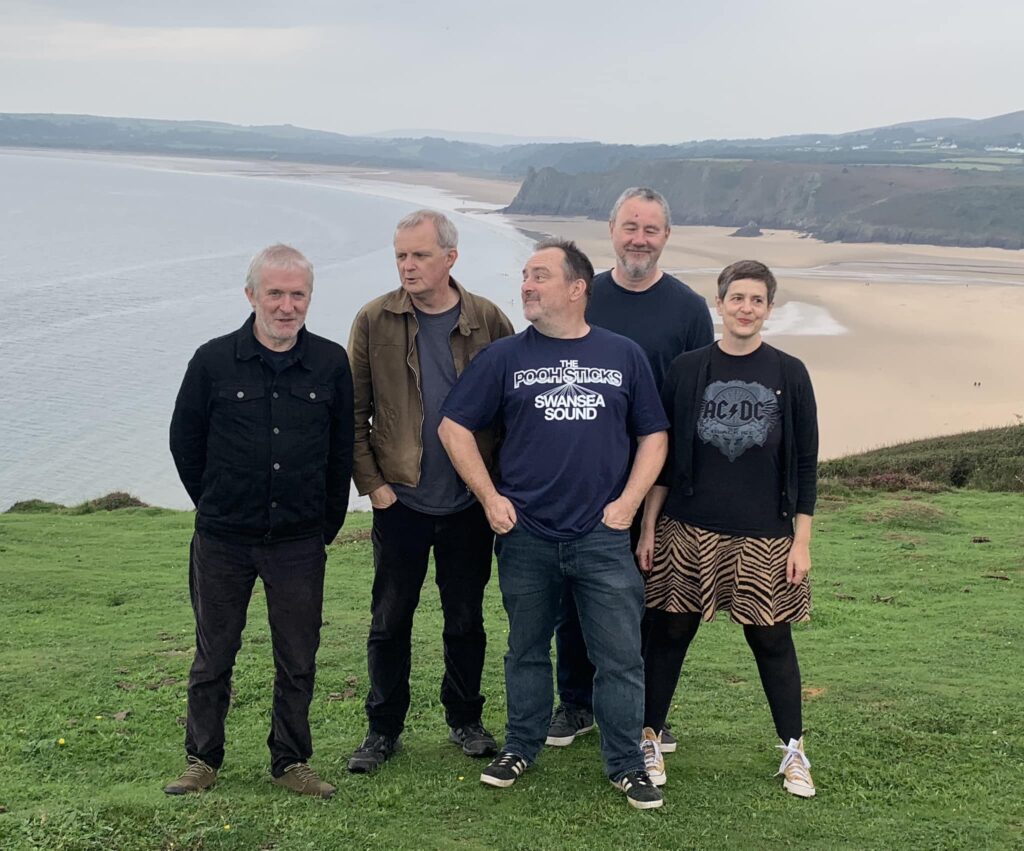 With the festive season fast approaching, Swansea Sound have recorded a new three-track Christmas single.  It will be available as a CD inside a special Christmas card, designed by the band's Catrin Saran James.  The CD and card will be available only on Bandcamp.
The lead track, 'Santa Bail Me Out', is an upbeat, headlong, high tempo, singalong tune, celebrating the joys of the festive season when you're up to your ears in debt. The two other tracks on the release, 'Nadolilg, Pwy A Wyr?' and 'The Life We Led' are two different versions of the same song, the first sung in Welsh by Catrin Saran James, the second in English by Hue Williams and Amelia Fletcher.  A catchy, emotional pop song, 'The Life We Led/ Nadolilg, Pwy A Wyr?' is described as containing fond memories of Christmases past, and strives to uncover the magic and the meaning – to hang on to something significant in an anonymous digitised world. 
The single will also be available in all digital formats and (unusually for Swansea Sound) on streaming services.  Skep Wax Records plans to donate its streaming revenue from 'Santa Bail Me Out' to the ten highest-earning artists on Spotify.  Rob Pursey of Skep Wax, the band's label says: 'At this special time of the year it feels right to help Spotify in its mission to redistribute money to the rich.  Happy Christmas.'
Swansea Sound are: Hue Williams (vocal), Amelia Fletcher (vocal), Catrin Saran James (vocal and artwork), Ian Button (drums), Bob Collins (guitar) and Rob Pursey (bass). They released their critically acclaimed album Twentieth Century in September.
They have also announced the following live dates for 2024:
JANUARY
19 – Forum Basement, Tunbridge Wells
20 – Twentieth Century Speedway, Folkestone
FEBRUARY
03 – Bunkhouse, Swansea
16 – Mono, Glasgow
17 – Leith Depot, Edinburgh