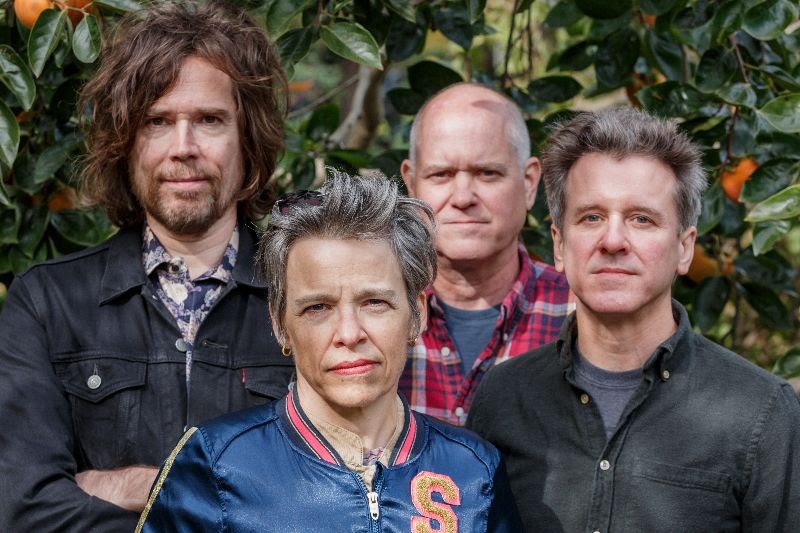 Arriving February 25th is Superchunk's new album Wild Loneliness, in advance they are sharing the album's Side B opener This Night', this anthemic song features strings by Owen Pallett and backup vocals by Tracyanne Campbell (Camera Obscura, Tracyanne & Danny). Its lyric video gives a nod to The Replacements; watch it today:
Superchunk's Mac McCaughan on the track:
"Like much of Wild Loneliness, this song was written in the mode of 'let's look around and be thankful for what we have rather than focusing on what Republicans have taken from an entire generation'; it's nostalgic but in a way that tries to capture what's still relevant and positive about long relationships. So, backwards- and forwards-looking about music, love, day-to-day life. The song itself reminded me of some of my favourite pop bands like Camera Obscura, and through the magic of technology (and maybe the only good thing about the internet?), we are lucky to have Tracyanne Campbell lending her inimitable voice to the song."
Wild Loneliness is an album described by poet Maggie Smith as "unskippably excellent and infectious… a blend of stripped-down and lush, electric and acoustic, highs and lows." 
Superchunk embark on a North American tour in support of Wild Loneliness in late February, and tickets are on sale now. Laura Ballance plays bass on the album, and the live Superchunk lineup will continue as Mac McCaughan, Jim Wilbur, and Jon Wurster, with Jason Narducy on bass.
Superchunk – Wild Loneliness // Merge Records – 25/02/22
1. City of the Dead
2. Endless Summer
3. On the Floor
4. Highly Suspect
5. Set It Aside
6. This Night
7. Wild Loneliness
8. Refracting
9. Connection
10. If You're Not Dark
North American tour dates:
Feb 25th | Winston-Salem, NC – Ramkat*
Feb 26th | Carrboro, NC – Cat's Cradle*
Mar 1st | Washington, DC – Black Cat*
Mar 2nd | Philadelphia, PA – Union Transfer*
Mar 3rd | Brooklyn, NY – Brooklyn Steel*
Mar 4th | Holyoke, MA – Gateway City Arts*
Mar 5th | Boston, MA – Paradise Rock Club*
Mar 7th | Toronto, ON – Axis Club^
Mar 8th | Detroit, MI – El Club^
Mar 9th | Chicago, IL – Metro^
Mar 11th | Nashville, TN – Brooklyn Bowl^
Mar 12th | Atlanta, GA – Terminal West^
Apr 4th | Seattle, WA – Neumos#
Apr 5th | Portland, OR – Revolution Hall#
Apr 7th | San Francisco, CA – Independent%
Apr 9th | Pioneertown, CA – Pappy and Harriet's%
Apr 10th | Los Angeles, CA – Teragram Ballroom%
* w/ TORRES
^ w/ Wednesday
w/ Quasi
% w/ Mike Krol
Photo credit: Brett Villena