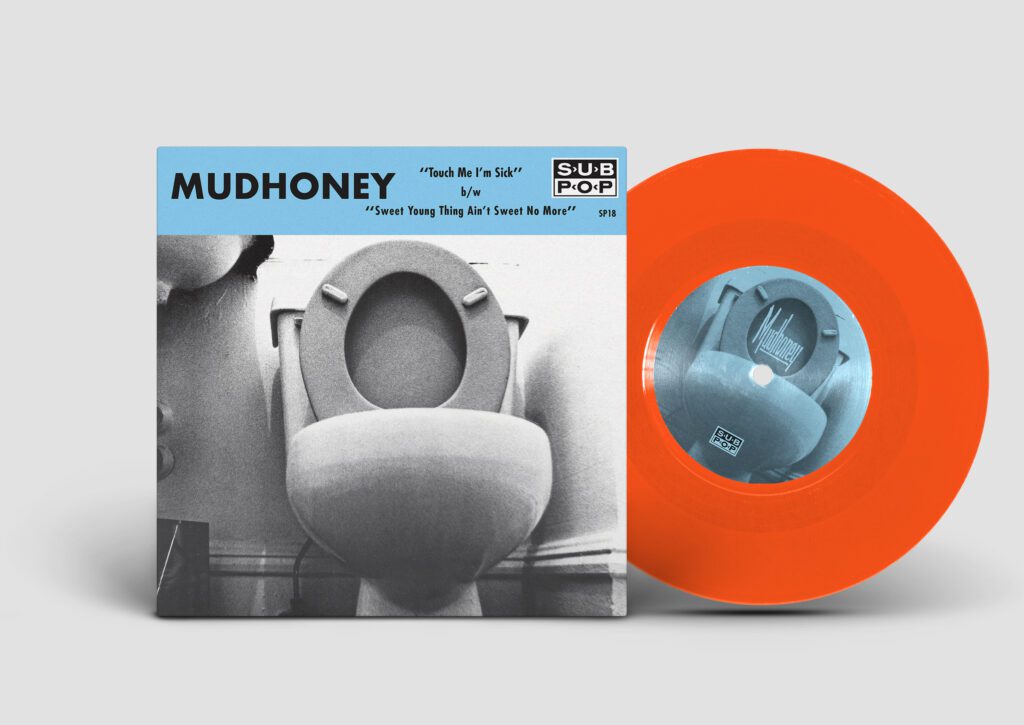 In what is going to be good news for fans of the Seattle based Sub Pop label, they have today announced the opening of Mega Mart 2, the brand new sibling site to Sub Pop Mega Mart, catering specially to fans and customers who live outside of North America. Warehoused in the UK and stocking an array of Sub Pop goods (vinyl, CDs, and T-shirts), fans on this side of the pond will no longer have the horrendous shipping charges when ordering their Sub Pop products. 
But the good news doesn't end there. Sub Pop is also announcing a 20th Anniversary remastered reissue of The Shins' classic album Chutes Too Narrow, featuring new, custom die-cut artwork. Chutes Too Narrow, the band's follow-up to their debut, Oh, Inverted World. With ten songs, clocking in at just over 30 minutes, the record is a brief yet entirely scintillating glimpse at chiming, reflective and perfectly skewed pop innovation. This new, anniversary reissue will be available on limited edition coloured LP (Transparent Sun Yellow), Black LP, CD and DSPs on 20 October and is available for pre-order now here.
In other reissue news, on 6th October Sub Pop will be releasing Mudhoney's seminal Superfuzz Bigmuff vinyl EP AND their 'Touch Me I'm Sick' 7" on limited edition new colour variants (Mustard Yellow for Superfuzz Bigmuff and Neon Orange for 'Touch Me I'm Sick') . Both are available to pre-order now from Mega Mart 2 here.
There are also a whole host of Sub Pop releases old and new, including the "first ever time on vinyl in its original form" reissue of The Vaselines' The Way Of The Vaselines (due 8th September), CHAI's dazzling s/t fourth album (due 22nd September), a first-time vinyl pressing of The Postal Service's 'Everything Will Change' live album (due 8th September) and Deeper's Sub Pop bow, and third album proper, Careful! (due 8th September).
And just to prove that Sub Pop do really think of everything, here are some Mega Mart 2 Possibly Asked Questions:
Q: What is the Sub Pop Mega Mart 2?
A: It's Sub Pop's new online store, shipping from a warehouse based in the UK.
Q: Will this be less expensive for me?
A: Maybe! Depends on where you live. But, why not check?
Q: Will there be different products available at MM2 vs MM?
A: Sometimes, yes!
Q: Where should I shop, MM or MM2?
A: Whichever you prefer!
Q: Wait… What is "MM" and "MM2"?
A: "MM" is an abbreviation for "Mega Mart," and "MM2" is an abbreviation for "Mega Mart 2," both of which are web stores operated by Sub Pop Records.
Q: Don't you have an actual MM2 FAQ?
A: We do! Mega Mart 2 FAQ
Q: What if I have read these dumb "Possibly Asked Questions," and also the actual MM2 FAQ and I still have questions?
A: Try here: https://support.ochre.store/hc/en-us
Related