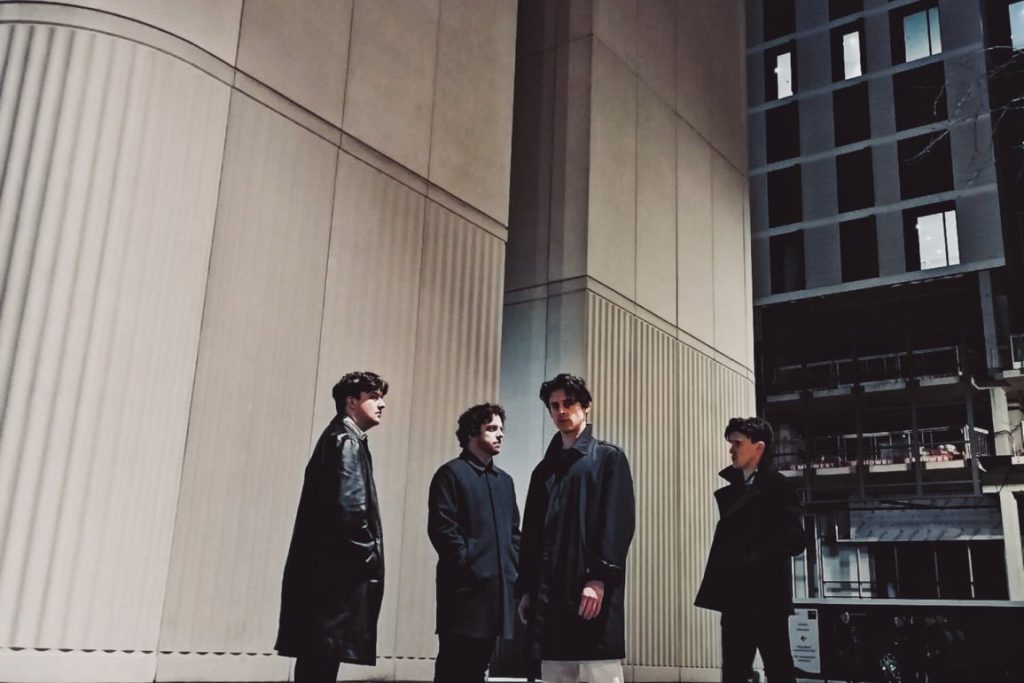 Cardiff-based post-punk four-piece, Red Telephone, have released their new single, 'Waiting For Your Good Days', pulled from their upcoming debut album Hollowing Out, arriving on the 31st March 2023. Despite being the only single taken from their highly-anticipated debut, 'Waiting For Your Good Days' promises the divine combination of post-punk and synth-pop Red Telephone have established themselves with. The band believes their alt-rock sound could have emanated from a club in Blade Runner's dystopian LA. Before 'Waiting For Your Good Days', Red Telephone released nine singles dating back to 2018.
The track unfolds the patient and subtle optimism while recovering from places of struggle, with frontman and songwriter Declan Andrews displaying a vocal performance reminiscent of a plea for help. 'Waiting For Your Good Days' takes inspiration from modern songwriters such as Sam Fender, while continuing to show their retro allegiances in the dreamy production suggestive of the Krautrock genre.
Red Telephone adds that 'Waiting For Your Good Days', "ponders the teasing nature of time as you seek out a life goal or new way of life; believing that what you week is within touching distance while getting exasperated by the feeling that it is always just about escaping your grasp."
Drawing from artists such as MGMT, Tame Impala, Berlin-era Bowie, and fellow Welsh band Super Furry Animals, Red Telephone has caught the attention of DJs across BBC 6 Music, BBC Radio 1, Absolute Radio, and Radio X. Red Telephone accompany the release of their album Hollowing Out with a gig the same day, returning to Clwb Ifor Bach on the 31st of March 2023.
'Waiting For Your Good Days' is available below.
Photo credit: Faith Clarke