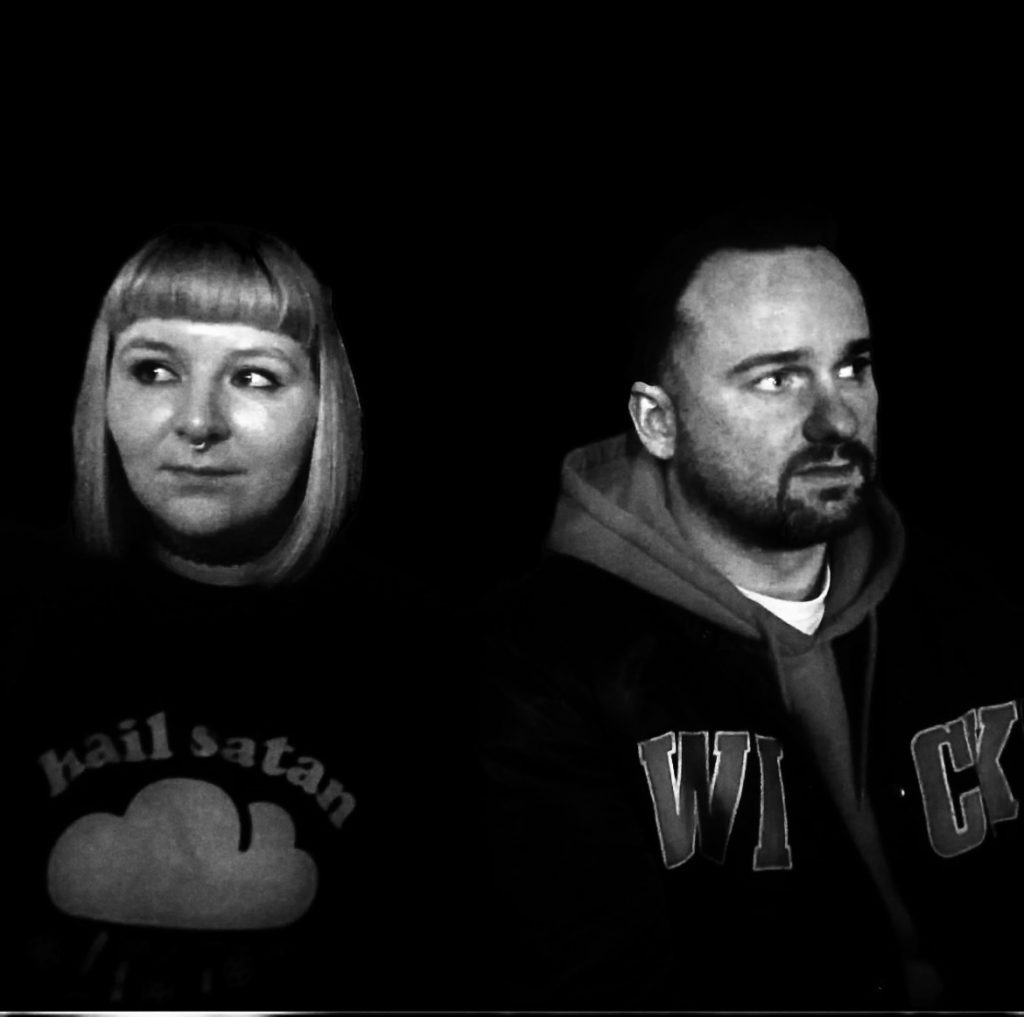 Orchids are a unique project that brings together some of the finest musicians, producers, engineers, mix and mastering engineers in Northern Ireland to create an album that stands alone as a creative endeavour. Following the dissolution of a previous project songwriter and guitarist Michael Smyth was left with nine recorded songs, featuring Emma Rose on bass and Matthew Milner on drums, but in need of vocals. Michael sought a solution that would give the songs the audience they deserved. Written with a female vocal in mind, Michael reached out to a number of female vocalists from Northern Ireland, inviting them to lend their talents to and feature on a number of different tracks.
'Memoria' is the first track to be released from the forthcoming self-titled album and features Melyssa Shannon of Wynona Bleach on vocals. A driving alt rock/mid-western emo tinged track, it opens with an explosive kick snare pattern giving way to an equally driving intro riff, with the whole band hammering at their respective instruments. The verses play into the loud/quiet/loud formula with some pretty picky guitar patterns that maintain pace but leave space for Melyssa's vocals to shine through before adding tension again with a syncopated snare drum pre-chorus. When the chorus finally breaks it feels like taking a breath before a dam breaks, a torrent of overdriven guitars, pounding bass and crashing drums tear out of the speakers at you, all awash with the emotion conveyed in Melyssa's vocals. Lyrically the track speaks of words falling on deaf ears of a partner feigning interest in a relationship when the truth is much the opposite.
The self-titled album was recorded with Ryan McGroarty in Start Together, mixed by Jonny Woods out of his 1980 Something Studio and mastered by Jon Moorehead at Moosetronix. The band on all tracks are Michael Smyth on guitar, Emma Rose on bass and Matthew Milner on drums.
The album is due out on 10 November and below is the full track listing:
1. 'Memoria' featuring Melyssa Shannon (Wynona Bleach)
2. 'Revolutions' featuring Daisy Johnston
3. 'Hourglass' featuring Rebecca Dow (Virgins)
4. 'Run' featuring Rebecca Dow (Virgins)
5. 'Mannequin' featuring Sianna (Tramp)
6. 'Do Better' featuring Clodagh May
7. 'Sins' featuring Frances Ellen
8. 'Smile' featuring Melyssa Shannon (Wynona Bleach)
9. '…And Ghosts' featuring Rebecca Dow (Virgins)
For more information on Orchids please check out their instagram and facebook.