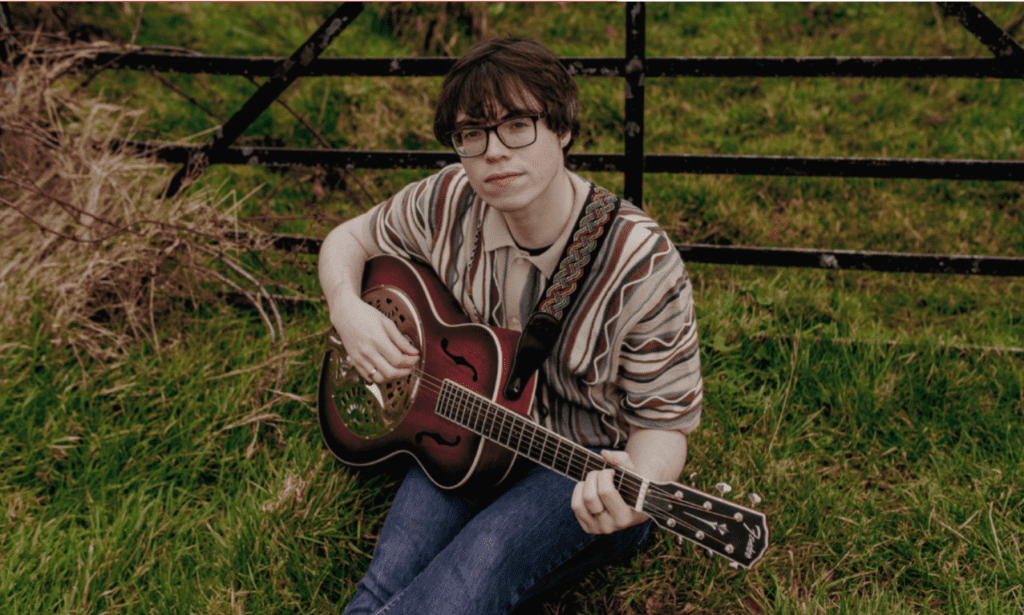 Belfast singer-songwriter, Niall McDowell, has just shared their latest single- the stunningly reflective Start Again' Described as "A Future Headliner" on BBC Ulster's iconic Across the Line show, the multi-talented artist has had three of their songs chosen by Ireland's national music press; Hot Press as their Track of the Day. McDowell brings a modern slant to alt-country with their intimate reflections on love and loss, poetic imagery and beguiling, lyrics, turning their soul inside out with warmth, wit, eloquence and authenticity. His tracks reflecting the highs and lows of the LGBTQ+ romance would be perfect for the next series of Heartstopper (Come on Netflix! )
In 'Start Again' Niall's liquid gold vocals and penchant for poetic whip-smart introspection is raised to another level with sizzling percussion, ethereal harmonies and a well-crafted tapestry of sonic layers and world class production. This track is ready to stand equal with the greats on the world stage, channelling the dark corners of the religion, it's little wonder that Mc Dowell has been heralded as 'Somewhere between a choirboy and a cowboy' by BBC Radio 1, while the depth of subject matter stunning vocal harmonies and melancholic vibes are up there with Lana Del Ray or Elliot Smith.
Written with Ciaran Lavery and Matt Duke in April 2022 at Soft Gut Song Camp, 'Start Again' was
inspired by old Wall of Sound Records, religious cults and the hot priest from Fleabag.
Niall said, "This was my first time writing with other people, as I find songwriting to be quite a solitary exercise," says McDowell. "However, being involved with Soft Gut Song Camp last year felt like lightning in a bottle, and in the space of a few hours Ciaran, Matt and I just had this song ready. It all just clicked."
The result is a searing portrait of an artist fully coming into their own. This release comes soon after McDowell's first international live performances, as one of two artists to take part in Belfast's first UNESCO City of Music Exchange with Ontario, Canada. Mc Dowell is a graduate of the esteemed 'The Scratch my Progress' project at the Oh Yeah Music Centre in Belfast, an intensive talent development programme whose alumni have gone on to win multiple national music prizes and have even toured with Yungblud. McDowell has established their singular alt-country sound both as an engaging live act and a compelling songwriter with their unique approach to queer storytelling showcased in their spellbinding 2022 EP, 'It Was An Honour To Be Nominated.' The sky's the limit for this future headliner. Watch this space!
Follow Niall Mc Dowell here:
Niall McDowell | Twitter, Instagram, Facebook, TikTok | Linktree