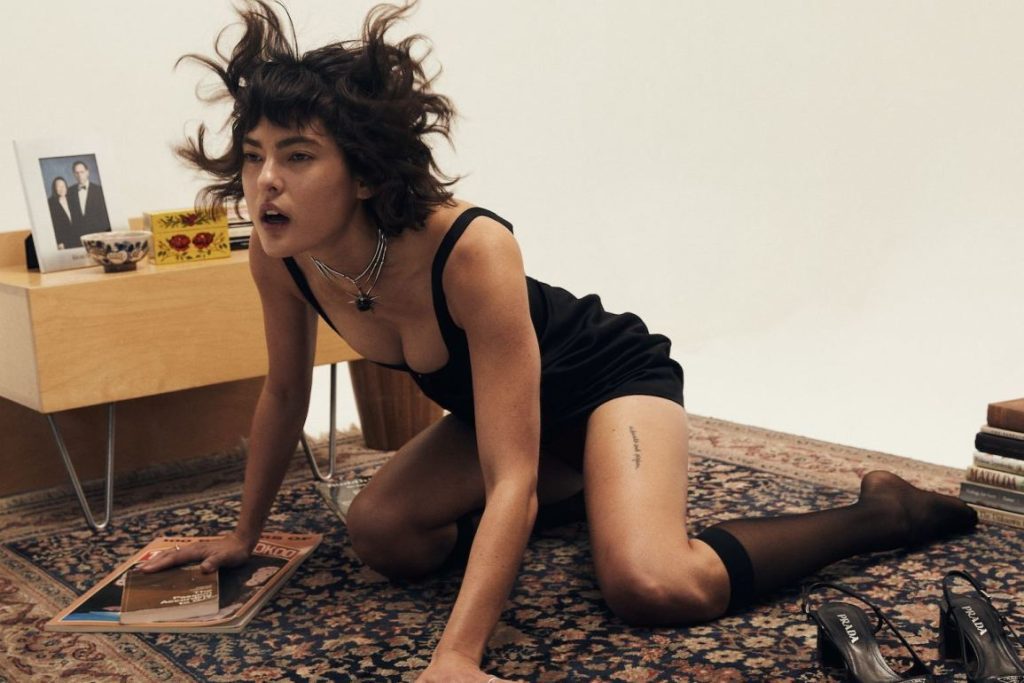 Miya Folick has confirmed details of her new album, Roach, slated for release on 26th May via Nettwerk. She's also shared a hook laden and cathartic new single, 'Get Out Of My House,' alongside a visualizer by Noah Kentis— watch below.
Additionally, Folick will open for Aly & AJ on their North American spring tour—see full routing below and find more information here.
"'Get Out of My House' was one of the first songs I wrote for my second album," Folick says. "It's about a person, but it's also about a certain bad habit and a certain bad feeling. 'Get them all out of the house,' is what I'm saying. It is absolutely an exorcism."
The press release says "Roach is Folick's clearest and most direct work yet, eschewing some of the lyrical and musical obfuscations she layered onto her 2018 debut album, Premonitions. With earworm melodies, heart-wrenching poetry, eclectic production and anchored by Folick's once-in-a-lifetime voice, Roach straddles a line between pop and something more experimental. She enlisted a team of collaborators who she trusted to bring out the grittier side of her artistry, including Gabe Wax (War on Drugs, Fleet Foxes), Mike Malchicoff (King Princess, Bo Burnham), Max Hershenow (MS MR) and a team of some of LA's best players."
Roach picks up where 2007, Folick's EP from last year, left off, completing the story of one woman's imperfect life, all the highs and lows included. "It's an album about trying to get to the core of what life really is," she explains. "I think over the course of writing this record, I actually did the work and got closer to the person that I really want to be, even if that path isn't linear and I still have moments where I disappoint myself, where I'm angry with myself."
Raised in Santa Ana, CA and now living in Los Angeles, Folick first attracted acclaim with two EPs, 2015's Strange Darling and 2017's Give It To Me EP.
Roach – tracklisting:
Oh God
Bad Thing
Get Out Of My House
Nothing To See
Drugs or People
Mommy
2007
Cockroach
Tetherball
Cartoon Clouds
So Clear
Ordinary
Shortstop
Photo credit: Jonny Marlow