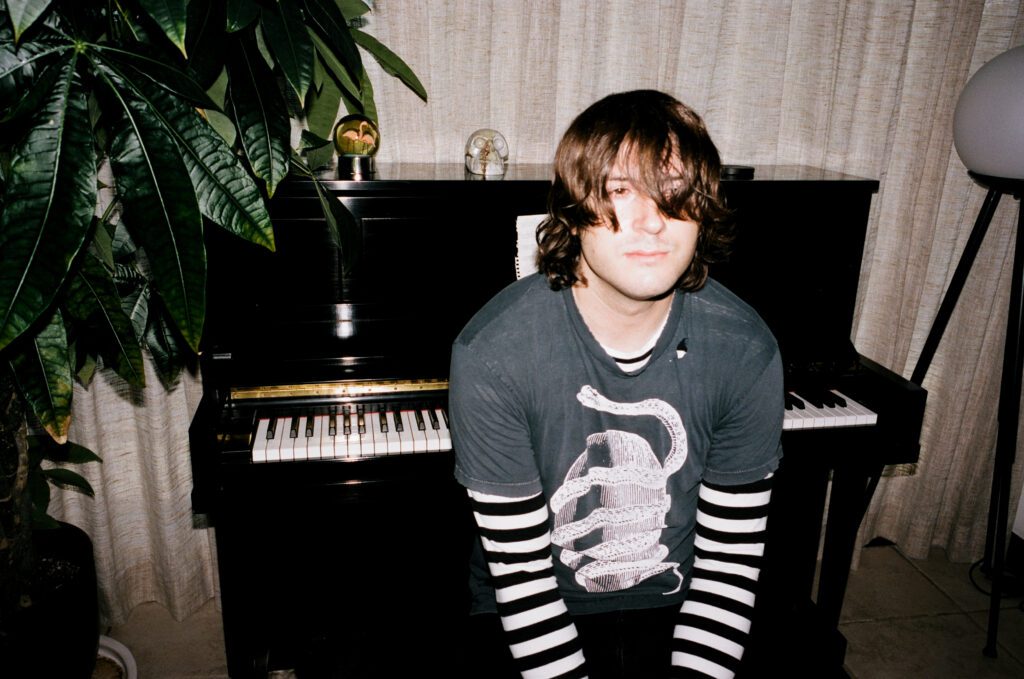 LA alt-rock newcomer Indio Downey has just shared his latest track 'Plastic Rainbows'. Rich with sonic depth and the best elements of grunge and slacker rock, it's an instant classic, fuelled with pounding percussion and soaring multitextured harmonies, Downey's resonant vocals slant over buoyant riffs. Powerful and energetic, 'Plastic Rainbow' is a sonic tidal wave of churning grit. 'Plastic Rainbow' effortlessly pairs an audacious, guitar hook with soaring triumphant choruses to create narrative shades of light and dark within the track ending in a gritty, cathartic Nirvana-fuelled scream.
Speaking of the track, Indio said, 
"Plastic Rainbow is a love song about a previous addiction. It's an emotional rollercoaster that spans from fond memories to sadness and rage. It was produced by Simon Oscroft and I recorded it at his house. His touch really caused the song to come together and be more dynamic. We tracked live drums and the scream on the same day at Steakhouse studios." 
Listen here:
Indio just happens to be the son of actor Robert Downey Jr. and credits his parents for his early love of music, with his mother gifting him his first guitar when he was 12. Inspired to make music that is both sonically engaging and thematically meaningful, Indio spent his adolescence and young adult years exploring and cultivating his musical style.
Now stepping into the spotlight for his own solo project, Indio shares 'Plastic Rainbow' as a taste of his own unique sound.  
Indio debuted his solo project with the melodic, angsty 'Headspace' in 2022 melding rock, punk, and grunge influences to create a sound that, while distinctively alternative, is unafraid to flirt with the sonic mainstream. Drummer Jack Morrison and bassist Christoper Mudgett round out Indio's band to create a throbbing, frenetic meld that is grimy, voracious, and keen.
'Headspace' was quickly followed up by the California cool 'Runaway' and boldly introspective 'September'. In his latest track, 'Plastic Rainbows', Indio Downey comes into his own as a frontman and establishes his band as true contenders to rise to the top of the alt-rock ranks.