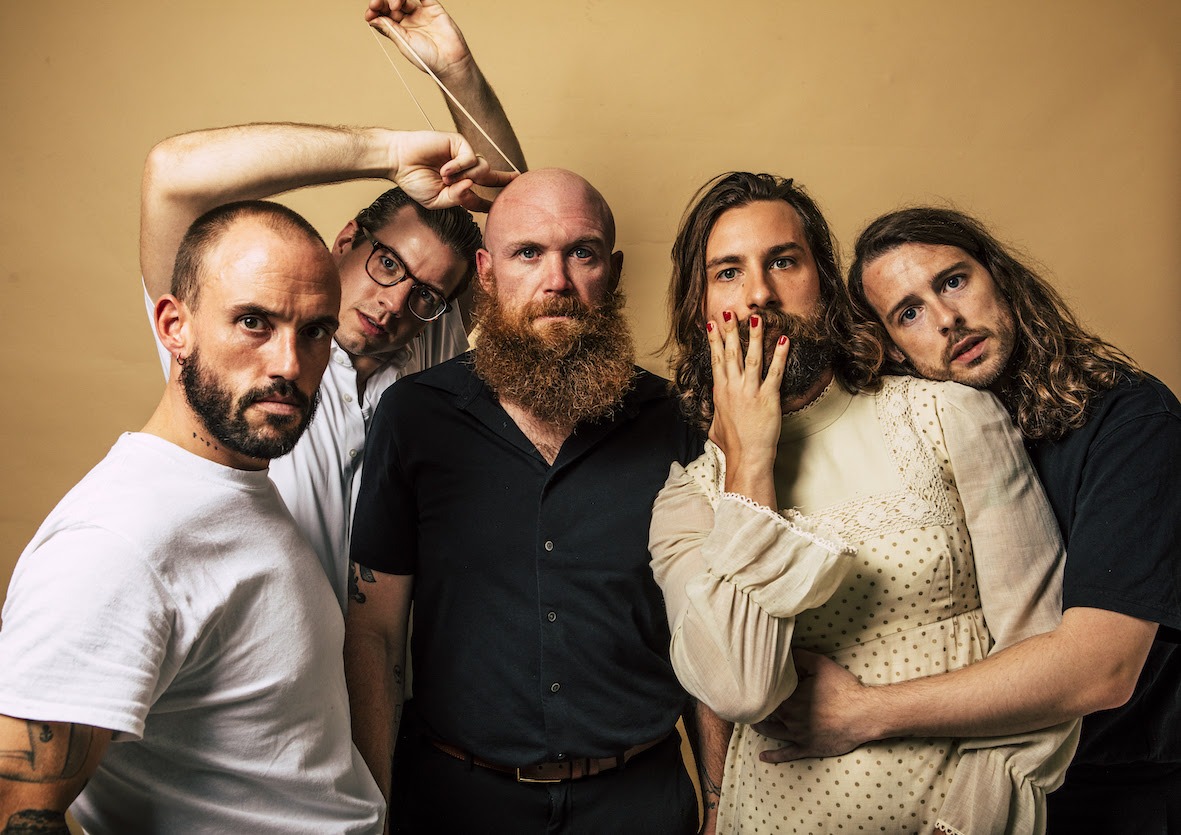 Politically-infused, West country punk band Idles have announced their new album Crawler is set to be released on the 12th of November, via Partisan Records. The 14-track album was recorded at the Real World Studios in Bath during the COVID-19 pandemic and co-produced by Kenny Beats (Vince Staples, Slowthai, Freddie Gibbs) and according to Idles guitarist Mark Bowen the record will apparently see the band approach a more soulful direction, inspired by Motown.
Speaking about the record, Talbot says 'This whole album, I tried to be more of a storyteller than I've ever been before, and more poetic, which I think is more honest, in an ironic way, than trying to be as blunt and down the line as possible." Bowen says this variation gives the album the feeling of a shared journey: "I thought it was important to include a lot of the songs that deal directly with trauma and the immediate reactive responses to trauma in the first half. Then, you have the more head-on stuff later — the realization and the dealing with it.'
"One of the big things about writing this album was that we wanted to experiment and progress and evolve in our songwriting," says Bowen. "Every time we did so, we had to think, what would we do? A really important aspect of our identity as a band is humor, and not taking ourselves too seriously. Obviously, we deal with quite serious subject matter, but it is often done with a tongue firmly placed in cheek."
Watch the video for the first single "The Beachland Ballroom," named after the iconic Ohio venue, below.
You can pre-order the new album on the band's website.
Crawler tracklisting:
1. MTT 420 RR
2. The Wheel
3. When the Lights Come On
4. Car Crash
5. The New Sensation
6. Stockholm Syndrome
7. The Beachland Ballroom
8. Crawl!
9. Meds
10. Kelechi
11. Progress
12. Wizz
13. King Snake
14. The End