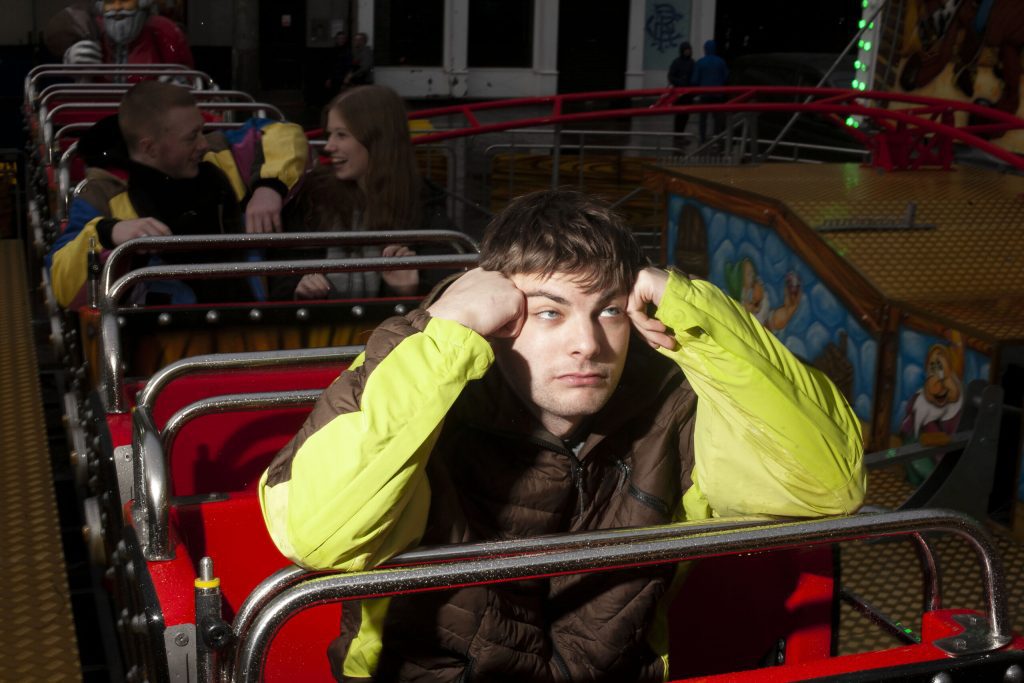 Fontaines D. C. frontman Grian Chatten has released his debut solo single 'The Score' via Partisan Records. Commenting on the track, Chatten explains:
"'The Score' is a heavyweight bated breath of lust. I wrote it in Madrid between an electric fan and a dying plant and I intend to keep it there. It was inspired by sugar and sunset."
It's remarkable to realise that Chatten had time and space to work on a solo project with the loaded touring schedule of Fontaines D.C. over the last year or so. However, to see the results of this change in the creative process, from collaborative to solely introspective is fascinating. 'The Score' will of course grab attention from the legions of Fontaines D.C. fans but Chatten has already demonstrated he can step out of the frontman role with the band with his work with Kae Tempest and Leftfield.
To be clear, 'The Score' is not Fontaines D.C., it lives in a completely different soundscape. Yes the distinct vocals of Chatten are of course present, but the instrumentation with its deft guitar work and the quietly bobbing background electronica live in a very different musical landscape. The vocal demonstrates that Chatten isn't just shouty post-punk but has a depth and quality which go way beyond. And those harmonies are glorious. It's going to be equally fascinating to see where the Irishman goes next on his musical journey.
The video is directed by Georgie Jesson.