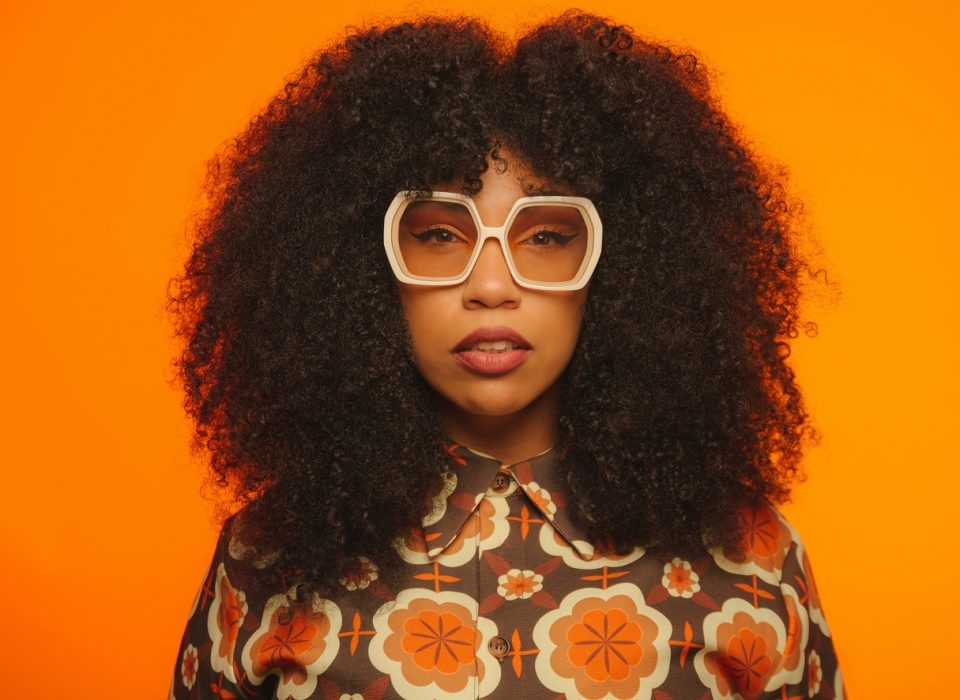 When: 26th-28th May
Where: Leicester
Festival2Funky, a three-day celebration of Black music and arts, will return for its 10-year anniversary from the 26-28th May, featuring artists from across the globe. The stellar line-up includes Grammy Award nominated artist and US billboard charts favourite, AZ, Drum N Bass pioneer, MC Shabba D, Jamaican dance hall star, Lisa Mercedes, and UK Garage favourites, Sweet Female Attitude, amongst others.
Hosted in the heart of Leicester's vibrant and multicultural West End at the acclaimed 2Funky Complex, this year's festival will follow the theme of PEACE. Festival2Funky will embrace a diverse range of black music genres with exhilarating live performances including hip-hop, dub, UKG, amapiano, dancehall, jungle, afrobeat, jazz, soul, R&B, grime, trap and drum & bass.
What's more, those attending can take part in a graffiti workshop, family rave, and not one but two competitions. Dance battle 'For the Funk of It' will include jaw-dropping hip hop dance moves, while Lyrical Slam will present clever wordsmiths (poetry, rap), with artists performing for industry judges.
Vijay Mistry, Managing Director of 2Funky Arts, said, "We are delighted to be bringing Festival2Funky back for its tenth anniversary year. This year's festival will be the most diverse and inclusive festival yet, with cross-genre collaborations, experimental fusions, a vibrant network of artists, and a new dedicated LGBTQIA+ event.
"There are events for all ages and interests, from those who are familiar with the music scene to those who want to learn and discover something new. It's a great opportunity to get involved and support emerging artists in the area."
As well as welcoming talent from across the world, Festival2Funky will continue to encourage and inspire Leicester's new and emerging artists with performance opportunities and workshops available, as well as volunteer opportunities designed to get people involved and engaged with live music in their area.
FESTIVAL2FUNKY will take place from 26-28 May 2023 at The 2Funky Complex, New Park St, Leicester, LE3 SNH
Find out more at: www.2funkyarts.co.uk
Festival2Funky is managed by 2Funky Arts and supported using public funding by Arts Council England.
#Festival2Funky2023 #ACEsupported
FESTIVAL2FUNKY 2023 PROGRAMME
Open Mic / Pre-Festival Party, 2Funky Music Café, 25th May, 7 pm-11 pm.  Free ENTRY
Friday Flavaz, 2Funky Street Kitchen, 26th May, 5 pm-10 pm.  Free Entry
Festival2Funky Launch,                 2Funky Music Café, 26th May, 7 pm-10 pm. £5
SomeAntics Poetry Workshop,  2Funky Music Café, 26th May, 6pm-7 pm. Free Entry
SomeAntic's Poetry Slam, The 2Funky Lounge, 26th May, 7 pm-10 pm. £5
Lowertone Venue TakeOver, 2Funky Music Café/The 2Funky Lounge, 26th May, 11 pm-4 am. £5 – £10
UKG Brunch, 2Funky Street Kitchen, 27th May, 12 pm – 6 pm. £15 – £20
Wheel it up! & Location Rooftop Party, The 2Funky Lounge Roof, 27th May, 4pm-10pm. £10
LGBTQ+ Showcase, 2Funky Street Kitchen, 27th May, 7 pm-10 pm.  £5
HQ Youth Showcase, 2Funky Music Café, 27th May, 7 pm-10:30 pm. Free Entry
Wavey / Dancehall Takeova / Radio2Funky Classics, 2Funky Street Kitchen / 2Funky Music Café / The Lobby, 27th May, 10 pm-4 am. £5 – £15
Wheel it up! & Location Rooftop After-Party, The 2Funky Lounge Roof, 27th May, 10pm – 4am. £5
Garden Getaway, 2Funky Street Kitchen, 28th May, 8 pm – 2 am.              £5 -£10
A Soulful Jazz Sunday curated by Marcus Joseph, The 2Funky Lounge, 28th May, 2 pm – 5 pm. £5
Afro Bash Rooftop BBQ The 2Funky Lounge, 28th May, 5 pm-11 pm. 5
Too Fast Too Breakin' Dance Battle / Graffiti Workshop 2Funky Music Café, 2Funky Music Café Garden, 28th May, 1 pm-6 pm. £5
Big Fish Little Fish Family Rave, 2Funky Street Kitchen, 28th May, 1 pm-3:30 pm. £4 Kids / £5 Adults
Friday Flex Eava FM Showcase, 2Funky Music Café, 28th May,    6:30 pm – 10:30 pm. £10 – £20
Find out more at: www.2funkyarts.co.uk