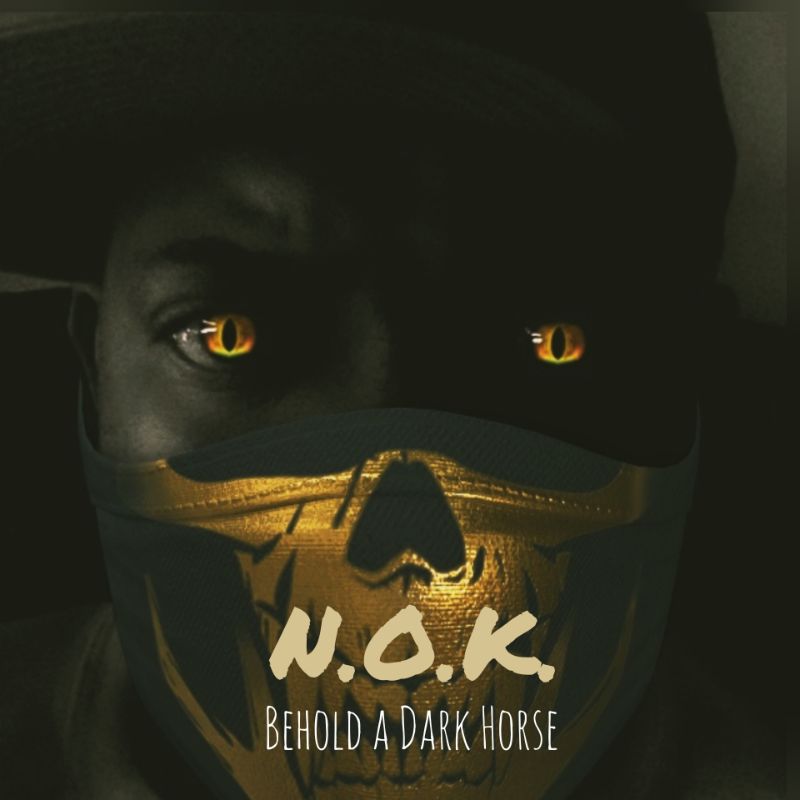 Music Review for the brand new studio release: "Behold A Dark Horse." from N.O.K.
June 2020 – N.O.K. is back on the scene with a brand new studio release titled "Behold A Dark Horse." The project features 8 songs, tipping the hat off to the golden age of hip-hop, but also going for a clarity and punch that add a more direct and contemporary sound to their music.
If you are a fan of artists as diverse as Run The Jewels, as well as Wu-Tang Clan and A Tribe Called Quest, you are definitely going to connect with these songs. The opening track, "Still Legend" is a perfect beginning, going for an old-school vibe and a minimalistic production with an understated beat. There are many excellent moments here, but "Bare Fist" is one of the album's most distinctive songs, capturing the grit of old-school rap with some hard-hitting verses and socially conscious lyrics. "Behold A Dark Horse" ultimately combines great production aesthetics, with inspired lyrics and dope verses on every track!
Check out "Behold A Dark Horse" on music streaming platforms, and learn more about N.O.K.'s music.
PURCHASE HERE
FOLLOW ON: TWITTER | FACEBOOK | INSTAGRAM