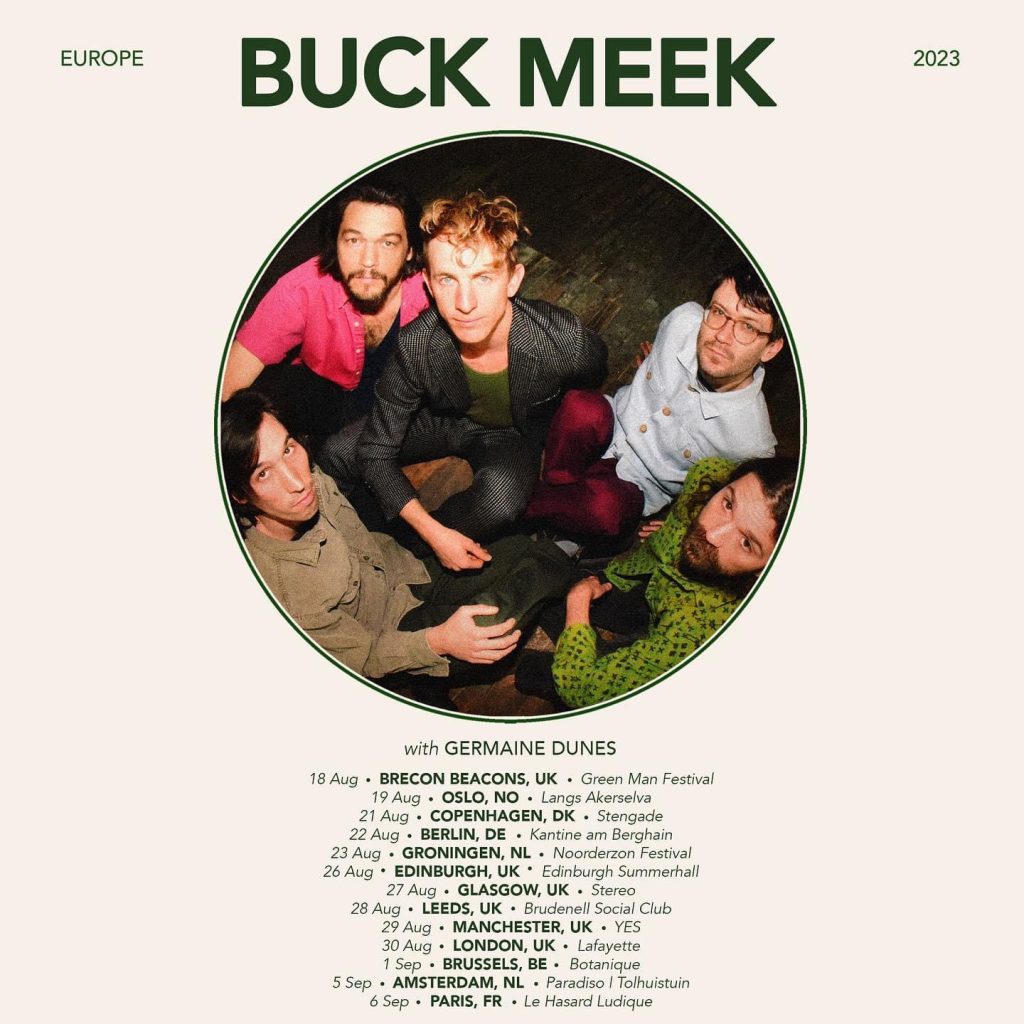 Texas native Alexander Buckley Meek is perhaps best known as Buck Meek the guitarist in Big Thief. He has also been making solo albums for a while now. In the last week, he's just released his third solo album Haunted Mountain on legendary indie label 4AD, and it might just be his best yet. He tells a sweaty Stereo that being out touring it makes the songs feel a bit more real. Not just for him.
For those of you who have yet to investigate Meek solo, he's an interesting proposition on record, and live a different one yet again. Haunted Mountain mixes Americana with a hint of rock and shoegaze (or dream pop, as it's known across the pond) on record, but live this is more straight country. (Not what you might expect if you've been focused on the album opener 'Purity Ring.') That's not to put it down, nor to say it's unrecognisable from the album. This could be due to the greater use of pedal steel than on record. My better three quarters (who hails from the American Midwest) whispers to me a few songs in that this is 'pure country.' And that's not just down to the sticker on the pedal steel that declares 'Less honkin' more tonkin!'
See, the funny thing is that while I can mostly take or leave Big Thief, I find the solo work of Meek much more interesting. The two previous solo albums (the self-titled debut and Two Saviors) are strong, but he's made a quantum leap with this record, which is an easy one to spend a lot time with. There's a number of great tracks within, including the title track and the absolutely lovely 'Cyclades' or the beautiful 'Lagrimas.'
Of course, it's not just enough to simply hear the record live. While Big Thief are playing ever bigger venues that will take in the thousands, venues like Stereo have a capacity of 300 which enables us to literally see the whites of the eyes of Meek and his band, so that the intimacy feels like a privilege and rather personal. Stereo is small enough that the band have to walk through the crowd to get to the dressing room, and it's touching to watch people pat them on the back as they do so. Folk aren't just here wanting to hear Big Thief numbers, but to hear him on his own terms. It's worth making the effort to do so – I made a round trip of over 100 miles to see him. I hope that solo he can reach the commercial peaks of Big Thief, so catch him on this current tour, and grab the album, too.
Related