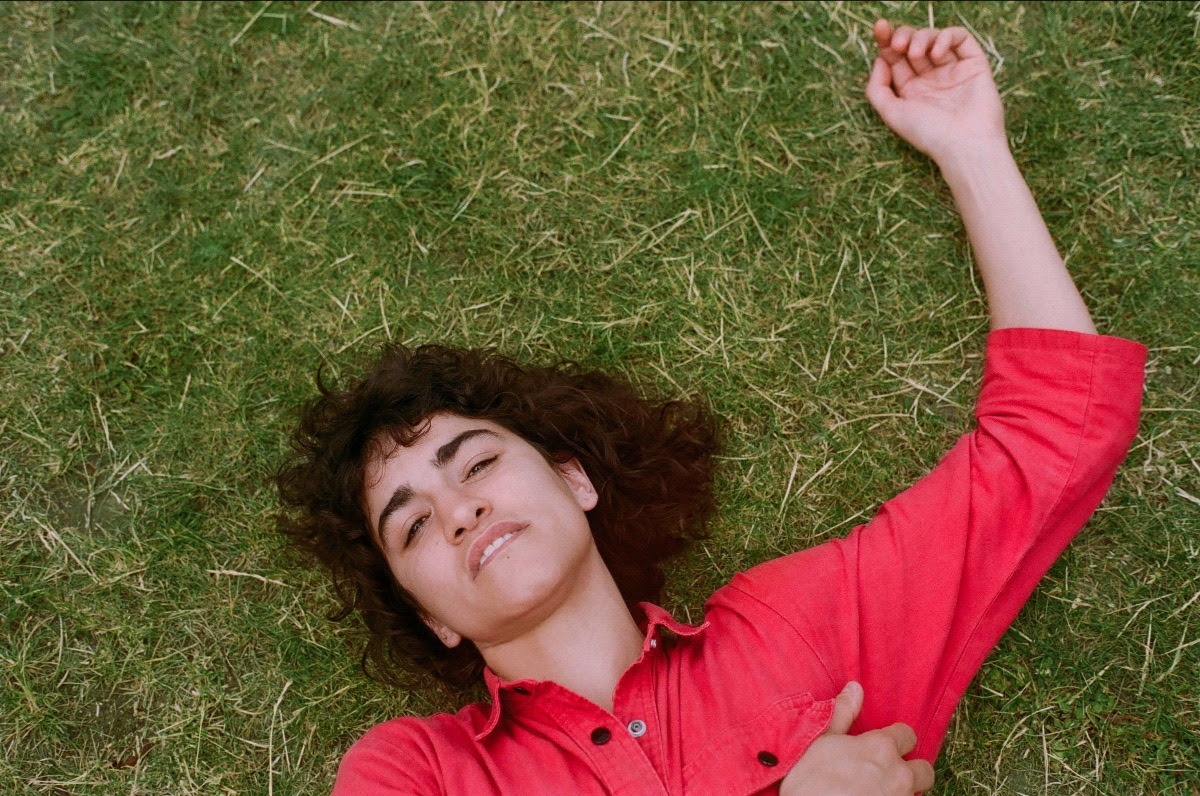 "I've kind of had a bit of a journey with my music" confides Karima Francis with a gentle understatement. Hailing from the north west and now based in London, Francis packed up and headed for LA in search of her new sound after hearing The War on Drugs' Lost In A Dream. Though Adam Granduciel and co inspired the move, it was the state's burgeoning singer-songwriter scene that ended up becoming Francis' primary source of inspiration, alongside another major LA discovery for Francis, producer and Perfume Genius drummer, Tim Carr. Harrison Whitford, Phoebe Bridgers' guitarist who is also acclaimed in his own right as a solo act, and Greg Uhlmann of Fellrunner and Perfume Genius are both set to feature.
"I was recording it in LA but had to come home, my drummer is a producer for some really big bands so we've just been doing that whole album through email and we rarely speak on the phone," she explains. "The album should have been ready and out but I am kind of grateful how it happened now because a lot of bands have been bringing out albums during COVID and they couldn't tour."
Her third record after a run of well received singles, this is an important moment for Francis who captivated at Focus Wales last year. "The whole album is done now and it should just be overdubbing and mixing really, so I am looking at this year for a release and some shows leading up to it, I don't want to rush it. It would be nice to wait and get it right. The singles are probably going to be songs on the album, I have just been finishing them off so they fit."


Francis delivers spellbinding songs pierced with outstanding vocals, that ripple with emotional brevity. The slow-burning 'Carelessness causes Fires' is naggingly heart-tugging, while the enveloping melodrama of 'Orange Rose'
is wistful and shrouded in heavy atmosphere, Karima Francis emerges through this dusky pared-back cinematic cut as a sensitive vocalist whose tone is invested with a rich melancholia. This is a touching rumination through mental health issues that can send shock waves through even the most intimate and entwined of relationships, 'Orange Rose' unfolds wonderfully into a masterful epic.
Her most recent single 'Say' sighs with emotional brevity laced with Francis' blissful intimate vocals tiptoeing through plucked guitars and throbbing bass, soothing, it whispers in your ear, meditating on the isolation and endless repetitive cycle of lockdown. She says: "Say' is about the isolation caused by Covid -19 and how that can impact relationships closest to you.The song lyrics came to me whilst I was on my daily run, the whole cycle of Covid repetition was becoming overwhelming. My ongoing battles with CPTSD (complex post-traumatic stress disorder) became more outward and started to impact those around me." 
"I think for me, I feel emotions quite intensely so the songs reflect that. So when I am affected by something whether that's feeling really sad it finds its way in. I do suffer with mental health and that's something on a day to day basis I have to work on," she reveals. "Before I met you (today) I was meditating. I don't want to be too personal, it's how people express it, some people are more open to it. Some people do it in a different way, they dodge the face of it or produce art under a pseudonym. Sometimes I write songs that are too dark and some songs are happy too, but it doesn't feel right. I will write really happy things about nature and bliss, I do feel those things but it feels a bit forced."
"The way it started was with me and Tik on a bit of a whim, I had written the song 'Shelflife' with him and he started playing on it and he was like shall we record it so that's how it happened in a way, I wasnt even planning on making an album it just happened. 'Say' was the first recording as things have gone on it is kind of getting sonically to a better place. The production on 'Say' is a lot better than the first two, so its just about getting them mixed to that standard so it's a whole."
Karima Francis is a voice you need to hear.