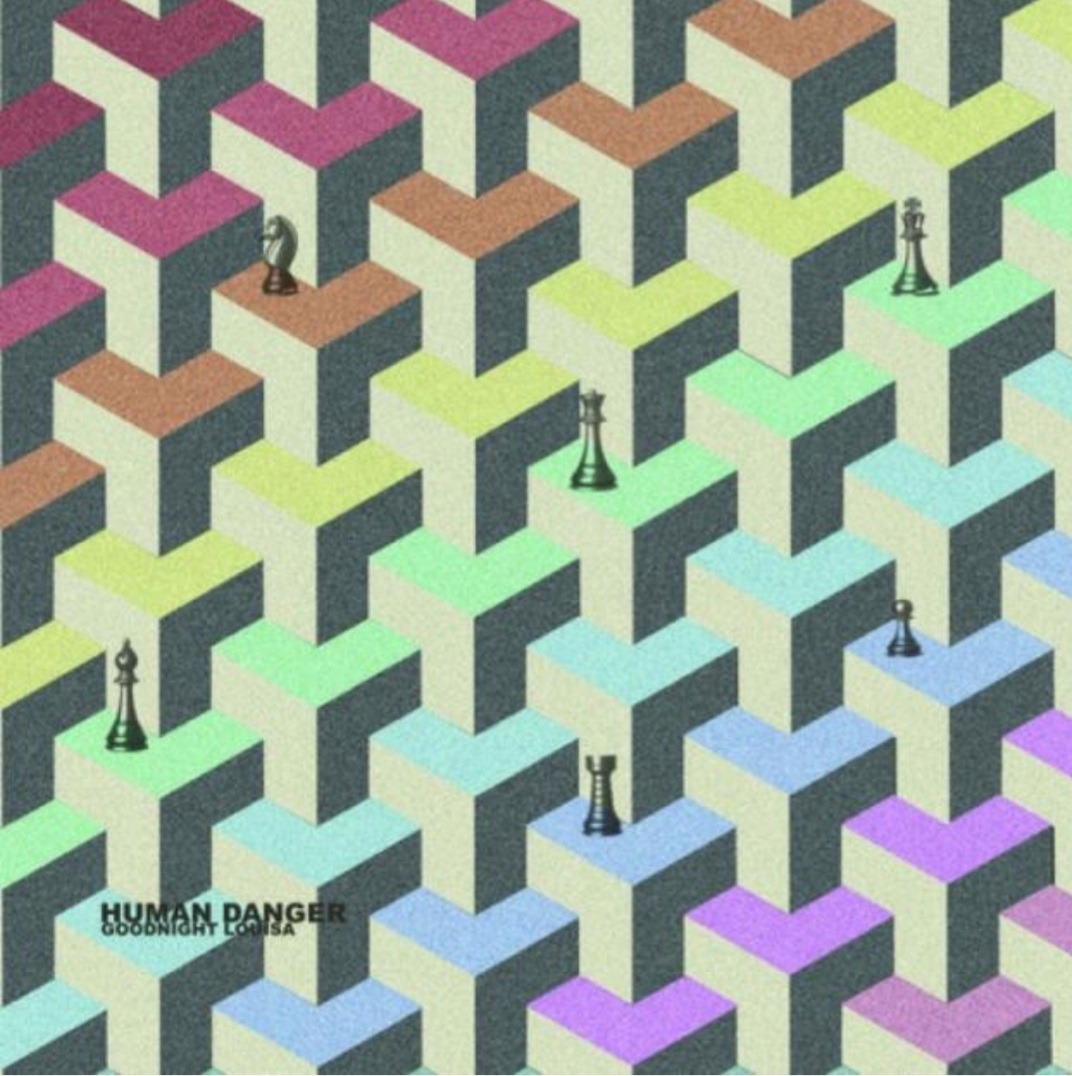 Human Danger is the debut album from Edinburgh artist-producer Louise McGraw. Formerly of SKJØR, over the last three years as Goodnight Louisa she has been forging her own identity, self-releasing half a dozen singles and now culminating in this, her debut album. If the album title suggests all sorts of fears, it is an album with its own shades of light and dark that makes for an assured release. McGraw has spoken about how each of the songs is about a different aspect of human danger, and how dangerous the world has become when we disregard others so easily, putting pour own desires ahead of those of others.
There was a time when it seemed that decent sleeve notes for albums would only appear once the album was re-issued, x years down the line. While the music on Human Danger certainly stands on its own merits, the context and background in which it has been produced makes it even more significant. McGraw deals a lot with what it is to be a woman in the 21st century, the ongoing concerns about safety on the street and the way image is constantly under inspection. This is examined on the song 'Only A Matter Of Time,' previously known as 'The Girls They Know It Well.' She doesn't hold back: 'Fuck the dark / I'm sick of being scared / Of all that lurks behind my shoulders / When I walk alone / My keys between my fingers' she sings. While originally it was a reflection on how police in 1970s Yorkshire told women to stay at home to avoid being murdered, after the murder of Sarah Everard in 2021, she felt even more compelled to talk about this. It may not be quite as dark as Rhoda Dakar's 1982 song 'The Boiler' but it comes from a similar place.
Primarily the sound of this album is synthpop, though it's also indebted to the likes of Daughter and St. Vincent, and parallels may also be drawn with the likes of Goldfrapp and Chvrches. But the more it is played as an album, the more the originality shines through, so it is not simply yet another album in thrall to the sound of 1980s 'new pop.' Whilst it's music for the feet, it can also be music for the head – the two are not, of course, mutually exclusive. The title track is a prime example of this.
It's an album that manages to be both personal and reflective of a wilder world. 'Judith' deals with a malevolent spirit that has haunted her since childhood, while former single 'Diana' looks at the one-time Princess of Wales and how she was portrayed as both goddess and fallen woman, who appeared to her in a dream. And dammit, she manages to make pop songs out of all this!
In an era when so many may be drawn simply to songs rather than an album in itself, this is a collection of songs which work together as an album as well as on their own. Her first three solo singles don't feature here – not because there's anything wrong with them, but she's evolved, and I suspect they wouldn't fit in with the mood of the record. No matter. This is a brilliant record that is accessible enough to have a wide audience, and I hope it gets the audience it deserves, both in terms of size and those who really listen…