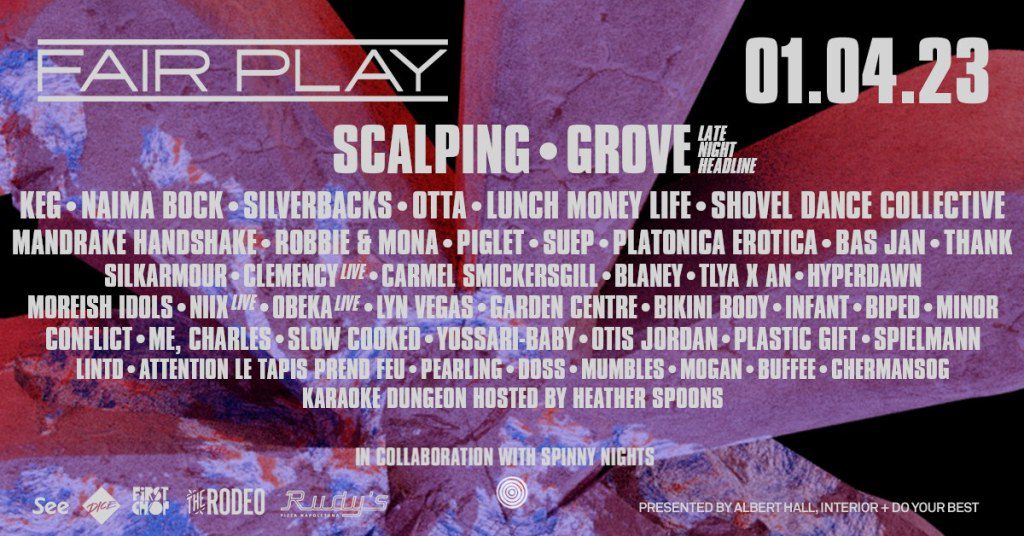 Gentrification is a scary thing when you see it in action. On Saturday the second Fair Play Fest took place within the Northern Quarter of Manchester. The pressure on this neighbourhood is obvious for all to see. Hip new buildings are rising out of the ashes of previous occupants. The Night & Day Cafe currently finds itself in court defending themselves against a noise complainant – even though they were there first. On the week that saw the Music Venue Trust raise over £2.3m from approximate 1200 individuals and organisations in a bid to save nine grassroots music venue around the country, it's disheartening to see the problem up close.
But I digress. The main point to be made here is that the venues at Fair Play Fest were small, intimate, and utterly fabulous. We do not want to lose any of them. The Peer Hat, Soup!, Night & Day Cafe, Gullivers, and The Castle Hotel saw over 40 bands playing throughout the day. Wristband secured the day began upstairs in Gullivers for Mumbles and we were off and running…..
For more information on the Fair Play Fest please check out their twitter and instagram.