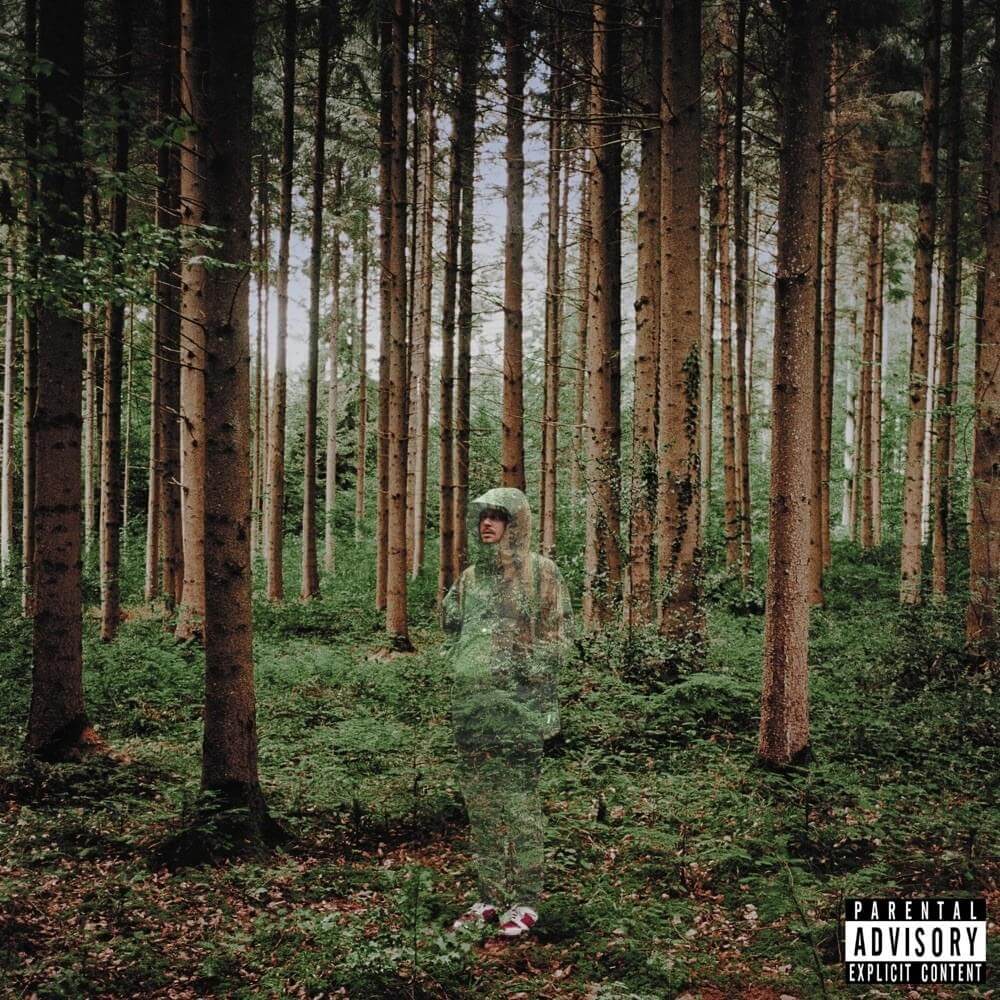 Jordan Benjamin – stage name grandson – has become a hot prospect in the alternative music scene in the past three years since the release of his debut album Death of an Optimist. Now he returns with his latest album I Love You, I'm Trying, a raw and emotional album that swaps the political angst of the last album for a much more introspective look into the life of the Canadian-American singer.
The album opens with the gentle and melodic interlude 'Two Along Their Way', a track laced with reflective lyrical content, and an almost ominous piano, entwined with beautiful harmonies that quickly transitions into 'Eulogy', which provides a damning evaluation of society and particularly the placement of the younger generation. The dark, disconcerting, and half-spoken confessional lyrics are backed by an equally ominous riff, with a slightly jarring distorted pitch shift interweaved in the choruses.
The distorted guitars don't leave on the track 'Something To Hide' either, and it's easy to see why grandson has caught the eye and received plaudits from Rage Against The Machine's Tom Morello. Opening with a rumbling riff and a pulsating drum beat, and deals with some incredibly dark topics, and highlights how everyone you know is hiding something from the world.
It's clear that nothing is off the table in the discussions that grandson holds throughout his lyrics, from eating disorders to abuse, and alcoholism, the album holds a mirror up to some of the more grotesque aspects of life and human behaviour.
'Drones' is an ever-changing and especially chaotic track, characterized not only by its varying time signatures and its prickly, aggressive vocals but also through its extremely relatable lyrics, ("Tell me one more lie, so I can sleep at night"), the track is about trying to trick ourselves to be happy, even in the worst moments.
The beautifully desperate title track 'I Love You I'm Trying' is a love song for lovers of a touring musician as they're stripped away from the one they love, while 'Half My Heart' is a catchy alt-pop banger that features an intriguing hyper pop-like electronic outro.
'Bombs Drop' is aptly named, and features an alluring and explosive beat, with rapped vocals that help to flex grandson's varying hip-hop influences, as well as more of that erratic electronic sound that long-term grandson fans will be familiar with from his earlier work.
A second-half album highlight is the swaggering track 'Murderer', a scathing track that dives deep into the mind of an egotistical musician clambering for success, and how grandson himself feels like he is underrated. At first, the track comes across as a cocky and obnoxious tantrum, but when you take a step back, it provides a tragic portrayal of how the industry can so easily chew up and spit people out, with the ever-rising frequency of overdosed suicides, and how young musicians are only ever really revered as legends once they're dead.
'I Will Be Here When You're Ready To Wake Up' is a short, one-minute interlude, that hosts the only feature of the track, with gentle and elegant vocals coming from Wafia.
While much of the album is open and honest, it's the penultimate track 'Heather' that really lets us see grandson at his most emotional. The track is a gut-wrenching thank you to not the fans, but also a close friend for their support, and an apology for not doing more as they lost their battle to mental illness.
The final track 'Stuck Here With Me' is about the insanity that a person can develop as a result of the monotony of modern life, and how many people would change their lives for someone else's, but instead, they're stuck with themselves.
The album is a beautiful representation of the vast array of emotions found in grandson's head, with carefully thought-out alt-rock instrumentals and lyrics that are both relatable and poignant.
Aside from one or two outlying, weaker tracks ('Enough' is the best example of this), it's a decent effort that will help to put grandson's foot in the door for the conversation of the hottest alternative artists.