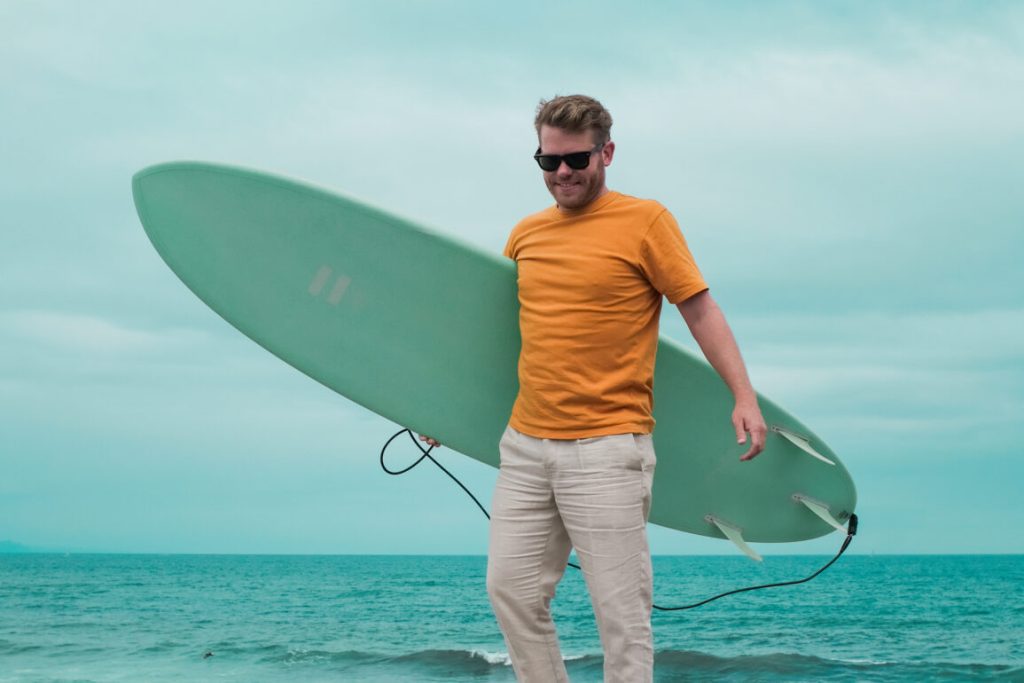 'Santa Cruz' is the new single from Oxford singer Jonny Payne with his band The Thunder. Santa Cruz was released on 25th August 2023 and is the latest in a run of singles. Today, we are debuting the video below.
Jonny says: "In creating the music video for Santa Cruz, our goal was to encapsulate a sun-soaked California summer. Due to our budget constraints, Director AJ Stark, and camera operator Amanda Leipina, armed themselves with a VHS Camcorder and headed to the picturesque riverbanks of Oxford. Here, we replaced the California coastline with the serene backdrop of the River Thames, infusing the video with the captivating charm of surf and skateboard culture."
'Santa Cruz' is a chiming anthem for the end of the summer, full of uplifting positivity but with an undercurrent of wistfulness as the summer starts to fade and turn towards autumn. Featuring Jonny's infectious sun kissed melodies and a homespun Americana tinged arrangement thanks to a cast of collaborators including BVs from Willie J Healey, Santa Cruz captures the rush of catching the morning swell along the California coast.
Jonny's previous singles have seen him start to create a genuine stir in Oxford and beyond, with strong support coming from BBC Oxford and Nightshift Magazine. Having shared stages with fellow buzz Oxford acts such as Premium Leisure and touring stars such as Wet Leg, Whitney and Larkin Poe.
https://www.jonnypayneandthethunder.com/