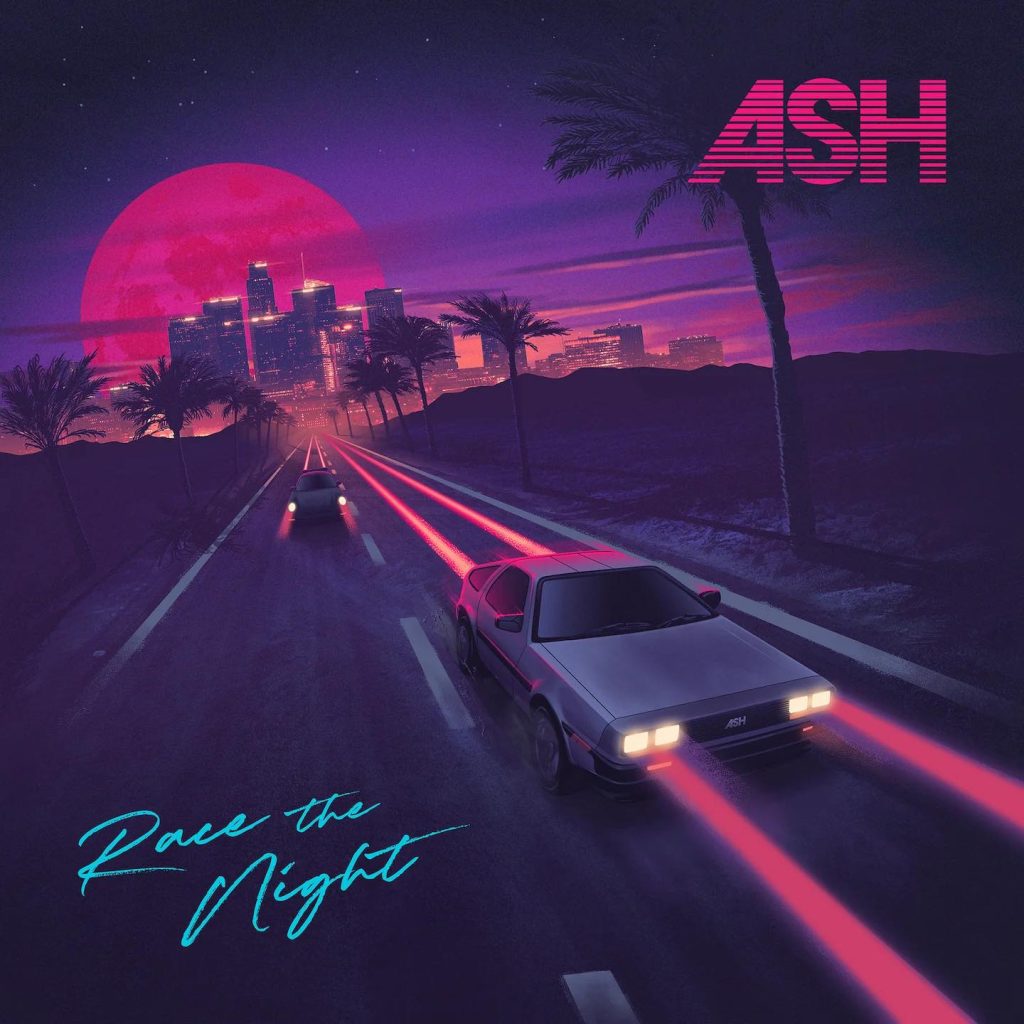 It's been five years since Ash's last album, Islands, and after initially planning on a quick follow-up, you know what happened and threw a metaphorical spanner in the Downpatrick pals' works. That period was the longest that Tim Wheeler (vocals and guitars), Mark Hamilton (bass) and Rick McMurray (drums), who went to school together, had been apart since they met. So what they have done on Race The Night, their 8th studio album is to distill the various ages of Ash into a brand new collection of songs and throw a couple of unexpected turns into the bargain.
And that break seems to have reinvigorated the band; this is apparent as soon as the opener, (which is also the first single and title track), arrives, 'Race The Night' (the song) is a sparklingly classic Ash single, up there with their most pop moments such as 'A Life Less Ordinary' or 'Shining Light'. They have always known their way around a winning chorus, and when the second track 'Usual Places' also comes over with another big singalong tune, it's looking like Race The Night is maybe a natural successor to their Number 1 album Free All Angels (which they celebrated with anniversary shows a couple of years ago). However, there are plenty of surprises on the record – there's a beautifully melancholic duet between Wheeler and Dutch singer Démira, which has something of the feel of Wheeler's excellent 2014 solo outing Lost Domain, and there are much heavier songs, harking back to the likes of the band's Nu-Clear Sounds and/or Meltdown periods; 'Like A God' is riff-heavy and shows off Wheeler's knack of creating effective but time-efficient guitar solos (i.e. they don't outstay their welcome), and 'Braindead' would be easy to imagine with a 1977-vintage Johnny Rotten's vocals (period name deliberately used!)
There's the shortest song to find its way onto an Ash studio album, 'Peanut Brain', which packs everything a song could need into one minute and 40 seconds and also one of their longest, the album's epic centrepiece 'Crashed Out Wasted', which is lot gentler and more mellow than the title suggests. 'Double Dare' features the entirely unexpected return of turntablist Dick Kurtaine, adding his scratching skills to an Ash record for the first time in 25 years (he appeared on Nu-clear Sounds). The record is by now starting to sound as varied as the band's A-Z singles collection (whereby they released a new single every two weeks for a whole year, starting in 2009 and experimented wildly with their sound in the process).
Ash still have great chemistry and this is a remarkably fresh-sounding record from a band now unbelievably 27 years on from their debut, 1977. Race The Night sounds like three or four different bands but somehow always totally like Ash too – that's not an easy trick to pull off.
Race The Night is released by Fierce Panda on 15th September 2023