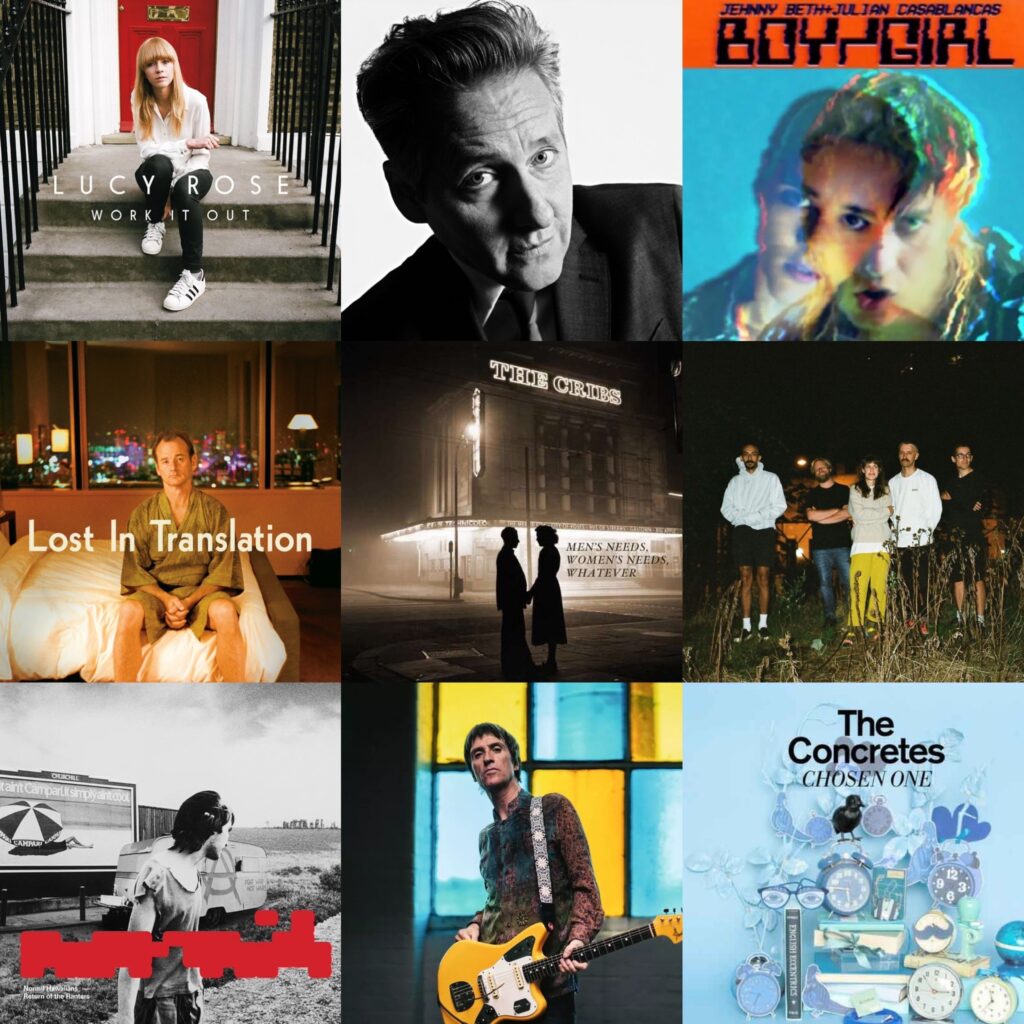 To celebrate God Is In The TV's 20th birthday, we've been reflecting on the last 20 years. 
Behind the scenes of God is in the TV is a team of talented writers with a passion for all things music related – and we thought that it'd be nice to put them in the spotlight. 
Some of our writers recently sat down to answer a series of questions about the last 20 years in the music – covering their favourite albums, memorable live performances and much more.
Today we're chatting to Andy, who has been writing for God is in the TV since 2015.
What was your first review for God is in the TV?
What's your favourite album?
Men's Needs, Women's Needs, Whatever by the Cribs.
What's your favourite review that you've written for God is in the TV?
I enjoyed doing a 'From The Crate' on Cocteau Twins and Harold Budd's sublime The Moon and The Melodies.
Which artist has had the biggest impact on your life?
Josh Rouse's music has spanned the lifetime of God is in the TV and I've always loved his stuff, and been lucky enough to interview him a couple of times.
What's the best show that you've attended?
The Go-Betweens in Manchester, just about makes the 20 year cut as it was 2003! Grant McLennan jumped off the stage when his amp failed and danced next to me! 
What's the most memorable show that you've reviewed for GIITTV? 
Hmmm, maybe Fiat Lux in Birmingham – an event I'd been waiting 35 years for! Their re-emergence after over three decades was a wonderful surprise.
What's the most disappointing show that you've attended?
I went to see Catholic Action and they forgot to play their best song after not coming on until midnight. Still love them though! 
What's been your greatest musical discovery writing for God is in the TV?
I had no idea that Normil Hawaiians had even existed, but when I reviewed their 'lost' album Return Of The Ranters (originally recorded in 1985 but released in 2015) I found a track that became one of my all time favourites ('Search For Um Gris'). Thanks Loz for throwing that one my way, I got obsessed with that record!
What's your favourite soundtrack?
Lost In Translation. I don't think I have even seen the film though, I'm not really a film person. 
Which artist have you seen the most?
The Cribs.
What's the furthest that you've travelled to a show?
Probably just down to London for a few, including Kate Bush, Placebo and Robyn.
What's your favourite venue?
Birmingham Sunflower Lounge with strong competition from Mama Roux's and the Hare & Hounds (also Birmingham).
Is there a show or a tour that you missed, which you bitterly regret?
Visage ten years ago on a rare tour. I looked at the set list just now and could weep.
Do you have a favourite collaboration?
Julian Casablancas and Jehnny Beth and their amazing 'Boy / Girl' single that went under the radar slightly.
Who's the most impressive support act you've seen?
The Go! Team supporting The Flaming Lips. I already loved them but didn't know they were on the bill. A lovely surprise when I saw their stuff on sale at the merch stand before the gig!
What's your favourite music video?
'Chosen One' by the Concretes. Incredible. Looks like it would have taken ten years to create.
Who do you think is the most underrated artist?
Pinkshinyultrablast, started off amazing and got better with each record.
Who do you think is the most overrated artist?
I don't like to be negative, so I won't say Manic Street Preachers. Also, if I had said that I might be thrown off the site. I wouldn't say Idles either.
Has your music taste changed?
I like some things that I didn't used to like, but very rarely 'go off' anything that I once liked. 
Have you met any musicians? If so, what was your favourite encounter?
I've met quite a few but would have to say Johnny Marr as he has been a hero for me for 40 years. I've met him three times now and he is very friendly and very modest.