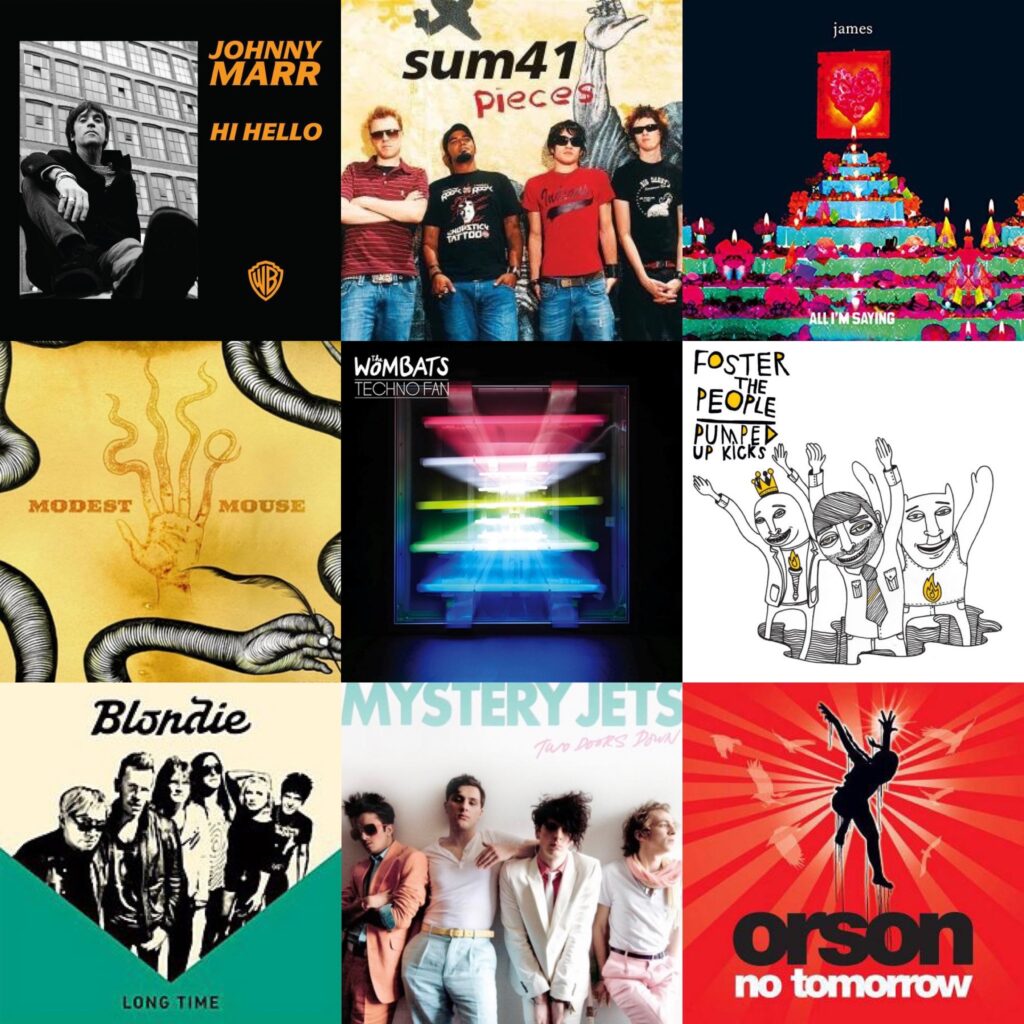 It's been a particularly busy time for the God is in the TV team as we've been celebrating the sites 20th anniversary, which means A LOT of reflecting on the last twenty years has been done. Anyway, the content has been flowing! 
I'm notorious for my love of a good list, so I was delighted when Bill had the idea for the team to share their favourite twenty songs of the last twenty years. Of course, that was before I realised what an utterly impossible task it was for a group of music enthusiasts.
I decided to use an approach similar to if I was on a gameshow, with only my first answer being accepted, so these are the first twenty tracks that popped into my head. After the first track, they're in no particular order – purely because I can't handle the stress. 
Johnny Marr – Hi Hello
James – All I'm Saying 
Black Kids – I'm Not Gonna Teach Your Boyfriend How To Dance With You
Orson – No Tomorrow
The Wombats – Techno Fan
Self Esteem – You Forever
Gotye – Somebody That I Used to Know
Sum 41 – Pieces
The Vaccines – Post Break-Up Sex
Band of Horses – Is There a Ghost
Foals – Cassius
Fountains Of Wayne – Someone To Love
Angels & Airwaves – The Adventure
Bloc Party – Flux
Mystery Jets – Two Doors Down
Modest Mouse – Dashboard
James Dean Bradfield – Still a Long Way to Go
All American Rejects – Fast & Slow
Foster The People – Pumped Up Kicks
Blondie – Long Time