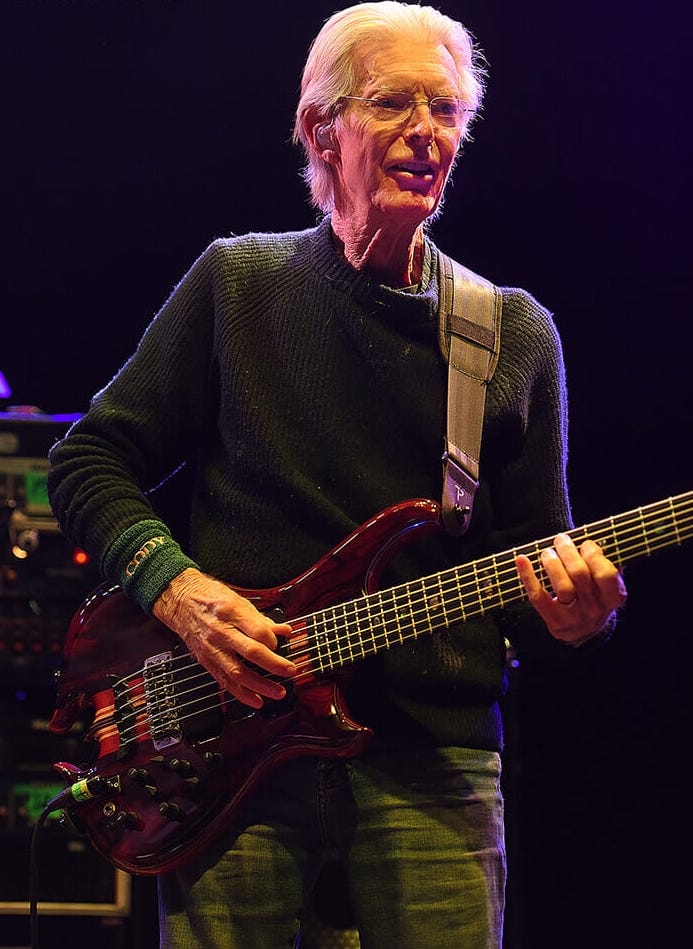 Watch: Phil Lesh Announces Terrapin Clubhouse, December Concerts and 'Phil Zone Podcast'
Hana Gustafson on November 6, 2023
Photo Credit: Dino Perrucci
On November 3, Phil Lesh & Friends performed at The Fillmore in San Francisco. The event was billed as Terrapin Clubhouse Presents, raising questions and curiosity regarding the Grateful Dead-tinged connection, which inevitably resulted in the confirmation of a new venture during the evening "Donor Rap" session. 
Before the launch of Friday's encore, Lesh took the opportunity to preview his current project, Terrapin Clubhouse. The bassist and founding member of the Grateful Dead told his Bay area audience: "Thank you folks. Before we play the encore, I want to invite you all to join me on a trip we're planning. It's called Terrapin Clubhouse, and we're going to be doing all kinds of things at the Terrapin Clubhouse, which is not a physical space, mind you."
The 83-year-old stalwart continued, "You can find out more by going to terrapinclubhouse.com, and that's where you'll find information there and the little trips that are a part of it. And, not only that, I'd like to let you know that we're going to be back here at The Fillmore in December for two nights." Watch below. 
Lesh's son and collaborator, Grahame Lesh, also previewed the project with film shots of his father alongside the caption, "At the Clubhouse." In addition to rumblings of what's to come, a link on the Terrapin Clubhouse site connects to a new podcast called Phil Zone Podcast. On the official website, they invite folks to sign up for their email list to "Be the first to know when we drop our first  Phil Zone Podcast. You will not want to miss this!!" Sign up here. 
Prior to the Terrapin Clubhouse announcement, Lesh had been the proprietor of Terrapin Crossroads, a music venue, bar and restaurant that was located in San Rafael, Calif. The location was active from 2011 until its dissolution in 2021 amidst the COVID-19 pandemic. 
Watch Lesh talk Terrapin Clubhouse during his Nov. 3 stand at The Fillmore in San Francisco. 
Visit  terrapinclubhouse.com to learn more.