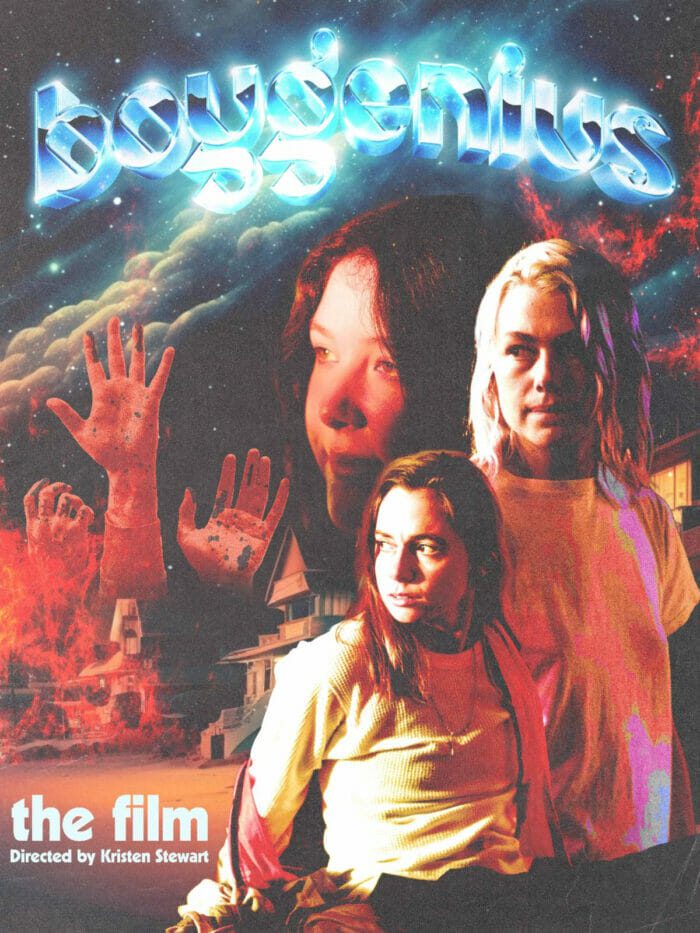 Photo Credit: Harrison Whitford
The acclaimed trio boygenius, Julien Baker, Phoebe Bridgers and Lucy Dacus have released a short film directed by Kristen Stewart via Black Dog Films. Fittingly titled the film, the 14-minute clip, which has been shared on YouTube, features three singles from the group's debut album, the record, including "$20,"  "Emily I'm Sorry" and "True Blue." 
Yesterday, March 30, boygenius shared the film via MTV Live, MTVU, MTV Biggest Pop, and across MTV's global network of channels and on the Paramount Times Square billboards. In addition, the musicians also made an appearance for an official screening and Q&A at El Rey Theatre in Los Angeles. 
As mentioned, the video was directed by Academy Award-nominated actor/director Stewart, who takes the viewer on a visual journey through three strategic vignettes highlighting the band member's direct and intimate bond.
In January, boygenius announced their long-awaited debut album, the record, and made headlines after they embodied rock legends Nirvana with their February cover of Rolling Stone. Continuing an active year for the trio, they will headline the inaugural Re:Set Concert Series, embark on a North American tour slated for the summer and more. 
Read about the band's forthcoming tour here. 
Watch the film below.