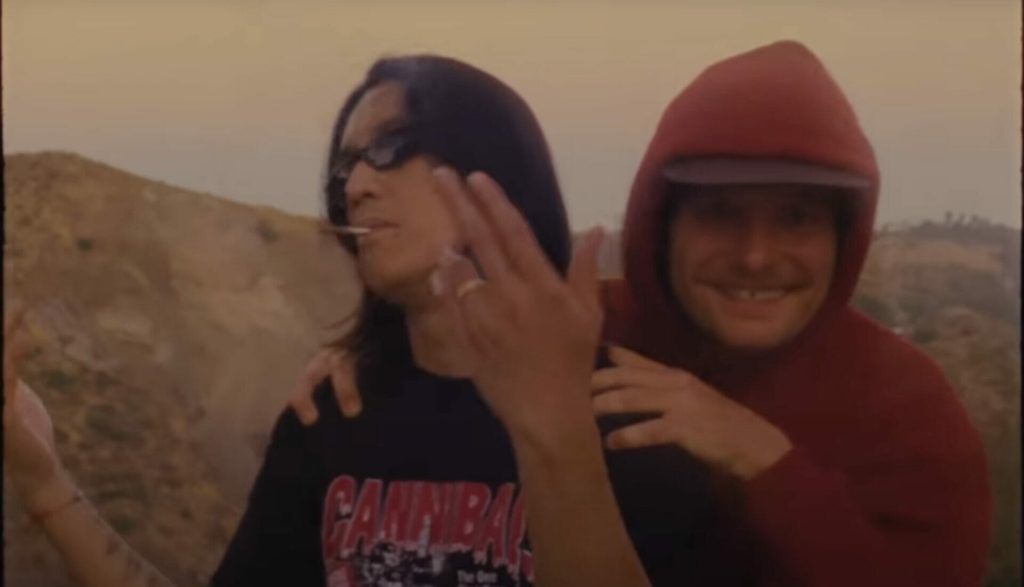 Watch: Mac DeMarco and Eyedress Shed Their Skin on New Track "The Dark Prince"
Alex H. Krinsky on August 18, 2023
In an exciting collaboration, Filipino singer-songwriter, rapper, and record producer Eyedress and Canada's own Mac DeMarco have joined forces to deliver a new single titled "The Dark Prince." Complemented by a serpentine music video set against the backdrop of a castle, the duo's creative fusion captivates.
The music video for "The Dark Prince" starts with a hooded DeMarco talking into a "Fake News" mic before revealing his reptilian form. The video continues with scenes shot both within the castle chambers, with Eyedress and DeMarco crossing swords and holding guitars. The quirky audio-visual spectacle is easy on the mind and leaves plenty of space for the artists' combined audio talents to shine. Behind the scenes, Eyedress and DeMarco collaborated with songwriting talents Zach Fogarty and John Hill to craft "The Dark Prince."
"The Dark Prince" arrives on the musical stage following a series of recent hits by Eyedress, including "Teen Mom," "Flowers & Chocolate," "Escape From the Killer 2008," and "Escape From the Killer 1994." Notably, DeMarco has been on the road serenading and entertaining wherever he lands – read about DeMarco's stops in New York City here.
Watch the video for "The Dark Prince" below.