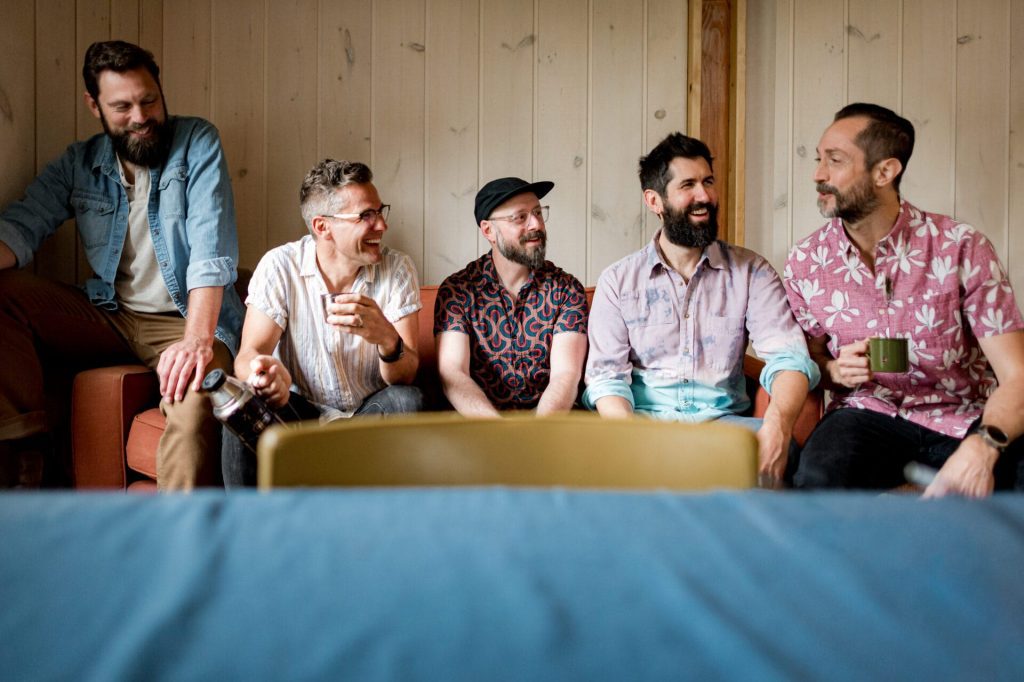 Photo by Mike Lee
Virginia-based Americana pioneers, The Steel Wheels, have unveiled their latest musical offering, "Wait On You," through an enchanting lyric video. The track is the latest glimpse into their forthcoming album, Sideways, scheduled for release on Feb. 9, 2024, via Big Ring Records.
For close to two decades, The Steel Wheels have been pushing the boundaries of Americana, and Sideways stands as a testament to their evolution. Known for their roots in all-acoustic traditional string music, they've taken a leap into uncharted territory with their 13th album. Produced by Sam Kassirer (Lake Street Dive, Langhorne Slim, and Josh Ritter), Sideways draws inspiration from psychedelic rock, pop, jam, and beyond, weaving a sonic tapestry that expands upon their Appalachian roots.
The Steel Wheels–consisting of Trent Wagler (vocals/guitar/banjo), Jay Lapp (guitar/mandolin/vocals), Eric Brubaker (fiddle/vocals), Kevin Garcia (drums/percussion/mallet keyboards), and Jeremy Darrow (bass)–present "Wait On You" as a poignant piece rooted in personal experience. The song outlines a simple story: a young man traveling, equipped with little but his book and a train moving ever forward with little regard for anyone.
"'Wait On You' is based on a true story of when I was younger and thought all my big-time deep college thinking meant the world was MINE for the taking," Wagler shared with Relix. "And then I missed a train to get home for the summer."
Sideways as a whole emerged as a response to life's inevitable challenges, with Wagler delving into themes of loss and the daunting uncertainty that accompanies uncontrollable circumstances. The band faced tragedy in 2019 when fiddle player and vocalist Eric Brubaker's young daughter succumbed to a rare disease and soon after the pandemic brought personal trials, including a mental health crisis within Wagler's own family.
Recognizing the weight of their subject matter, The Steel Wheels decided to embrace space in their creative process. They retreated to the Great North Sound Society in Parsonsfield, Maine, immersing themselves in a week-long studio session.
The video shows the band in the process of creating the album in the studio. With a sense of brotherhood, they're surrounded by recording gear, conversing with one another, writing, and illuminated by soft light as they open the song each on their respective instruments. As the sails of "Wait On You" unfurl they unite and harmonize over the lyrics "They're not going to wait on you" before Wagler takes the lead with sweeping twangy words of wisdom moving the ship forward.
Watch the lyric video premiere of The Steel Wheels' "Wait On You" below.
[embedded content]