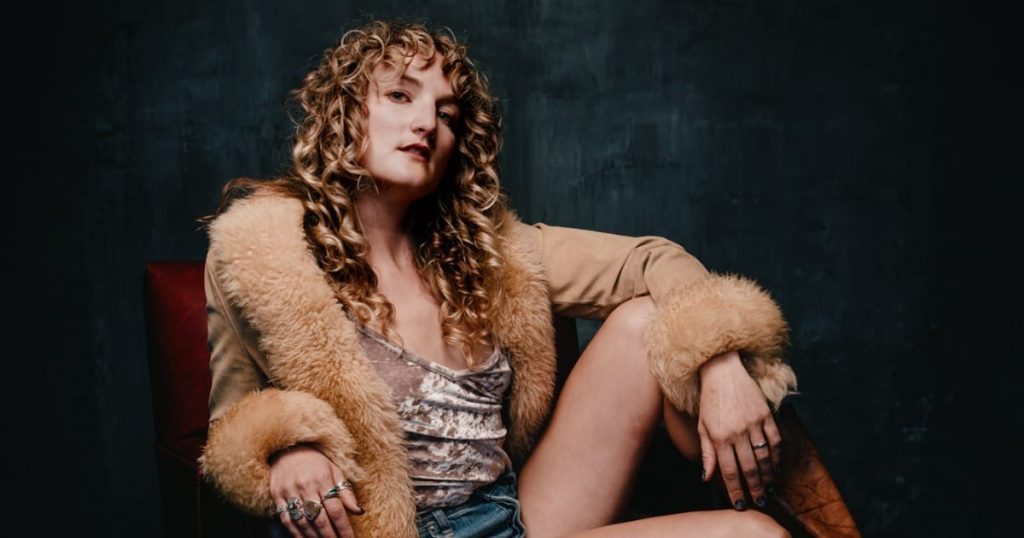 Photo by Dan Bradner
Singer-songwriter and multi-instrumentalist Madeline Hawthorne embarked on a new chapter this year, breaking through with a series of powerful and unbridled singles. One such single is the vibrant and buzzing "Neon Wasteland," today, we have the pleasure of premiering the official video for the song.
Hawthorne, a Montana-based singer, songwriter, and multi-instrumentalist by way of New England, recorded the song after heading to Bear Creek Studios in Woodinville, Wash., to work with producer Ryan Hadlock (Zach Bryan, The Lumineers). The song sees the artist reflect on the discomfort of small-town living which glides on the back of slide guitar. She croons, "Everything is bringing her down, living on the sidelines stuck in this town/ She needs a break, could use a hand/ She's all alone in this neon wasteland," sharing the story of a young woman who has left her home to pursue her dream.
"'Neon Wasteland' was a true pleasure for me to write," Hawthorne shared with Relix. "It all started with that bluesy, rockin' intro riff. That energy has driven every creative element of the song, from the decisions we made at Bear Creek Studios, to how we approach it live with the band and the entire vibe of the music video."
The video for "Neon Wasteland was directed by Nic Davis and was filmed at multiple locations including Livingston, Mont. and Cervantes in Denver. The clip follows Hawthorne through multiple environments, in nature by water and in rain and with the night surrounded by neon lights, under disco balls and sharing her music live with fans.
"I still can't believe we were able to work with the rain storm that blew into Livingston at the very end of the shoot! The windy and rainy shots were wild, and at the end, we were sprinting to our cars to get our gear out of the rain," she said. "It was totally worth it to capture those scenes. I hope everyone enjoys the 'Neon Wasteland' video as much as I enjoyed making it."
Watch the video premiere of "Neon Wasteland" below.