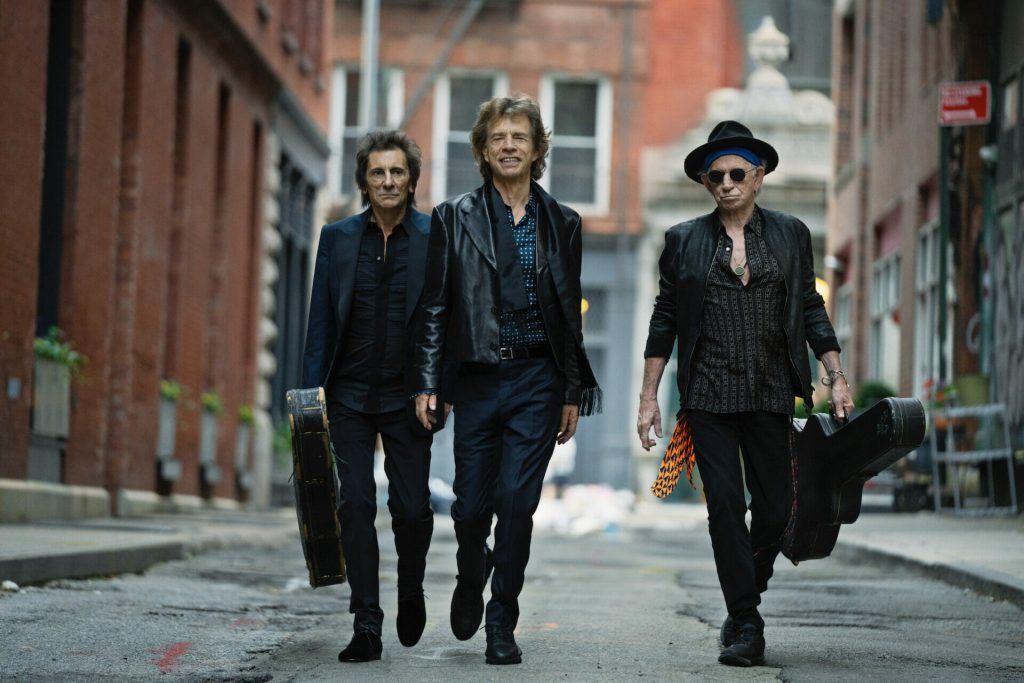 The Rolling Stones Tap Stevie Wonder and Lady Gaga on New Single "Sweet Sounds of Heaven"
Hana Gustafson on September 29, 2023
Photo Credit: Mark Seliger
The Rolling Stones have released the second single off their highly anticipated album Hackney Diamonds, due on October 20. The new song, "Sweet Sounds of Heaven," features contributions from well-known and talented artists such as Stevie Wonder and Lady Gaga, in order to present the band and their guests taking part in a collaborative endeavor that runs over with old-school Rolling Stones flavor. 
The blues-leaning number was scribed by Rolling Stone frontman Mick Jagger, who shares lyrical duties with Gaga. Also included as a centerpiece on the track is Wonders's slick key work, which he added using distinctive skills on Moog, Fender Rhodes and piano. "Sweet Sounds of Heaven" clocks in at 7 minutes and was recorded with Grammy-winning producer Andrew Watt in Los Angeles and the Bahamas. 
Staying true to their distinctive style, "Sweet Sounds of Heaven" starts out slower than some of Rolling Stone's high-powered rock ballads, all the while embracing the individual qualities of each band member's prowess that accelerated them to stardom, some six decades ago. Gaga embodies a soul goddess on the track, stretching her vocal abilities to great lengths in order to garner the emotion Jagger set out to evoke. 
The impending drop represents The Rolling Stones' first studio set of new material since 2005's A Bigger Bang, which was coincidently released on September 6, 18 years ago. Since then, the band, which features Mick Jagger, Keith Richards, and Ronnie Wood, has continued to garner notoriety by selling out global tours, delivering chart-topping sets, including their last, 2016 Grammy Award-winning Blue & Lonesome LP, which featured their takes on a collection of favored blues tracks that helped forge their own sound and style. 
Pre-order The Rolling Stones' forthcoming LP, Hackney Diamonds now. Scroll down to listen to "Sweet Sounds of Heaven."