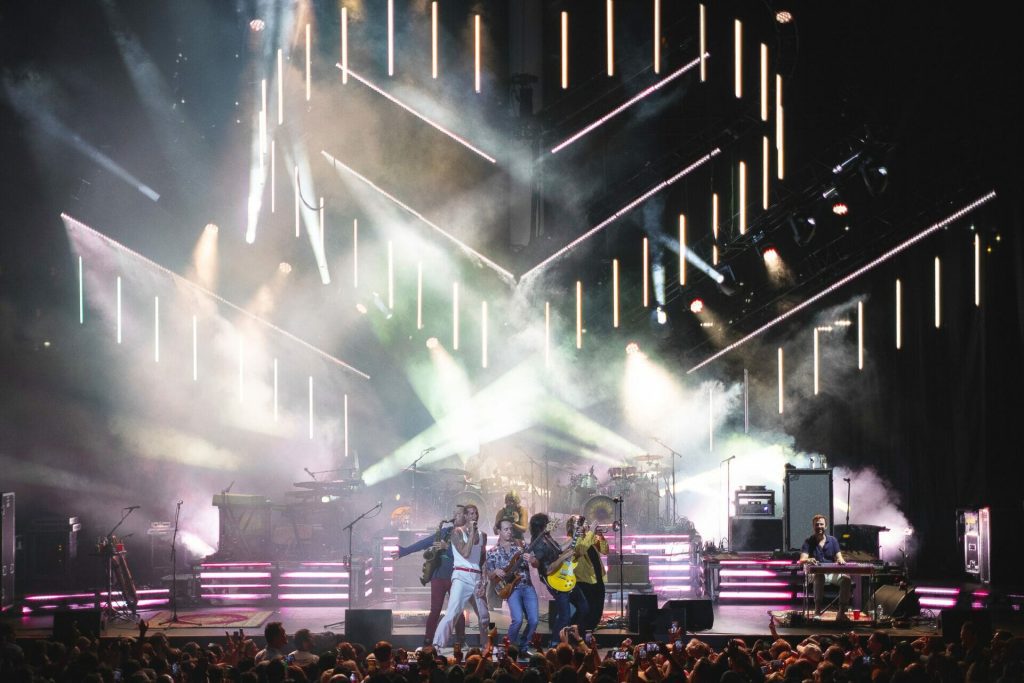 John Patrick Gatta on August 23, 2023
With a canopy roof keeping the capacity crowd dry during a nearly hourlong downpour, spirits remained high for the co-headlining Revivalists and Band of Horses concert at Cleveland's Jacobs Pavilion at Nautica. The mood stayed upbeat once it was apparent that sets weren't going to be drastically shortened due to the weather delay.
Starting after 10 o'clock and ending shortly before midnight, The Revivalists, rewarded fans who stuck around by bookending its set with hits — "All My Friends" to open and "Wish I Knew You" to close. Filling in the 14-song set, the New Orleans eight-piece outfit (and current Relix magazine cover act) returned to its 2010 debut, "Vital Signs," with "Catching Fireflies" that featured Ed Williams on pedal steel, incorporated solos from five members on the country-leaning "Soulfight, covered Radiohead's "High and Dry," played the Muscle Shoals-influenced "Keep Going" and Flash Gordon era Queen- meets-Southern soul on "Good Old Days" and were joined by members of support act The Heavy Heavy during "Kid."
Led by frontman David Shaw, the Revivalists displayed all the lessons learned from years of playing clubs, festivals and opening for the Rolling Stones in a tight, satisfying performance.
Band of Horses breezed through a 15-song set that opened with Ben Bridwell, wearing a Spraind Anus World Tour 2023 t-shirt, on pedal steel for "Monsters" and then ran through one fan favorite after another including "Laredo," "Is There a Ghost," "The Funeral," "No One's Gonna Love You," "Factory," "The Great Salt Lake" and "Ode to LRC."
Wearing Cleveland Guardians jerseys, The Heavy Heavy knocked out an efficient 25-minute set that won the crowd over and included "Messin' with My Mind" and the Father John Misty cover "Real Love Baby."