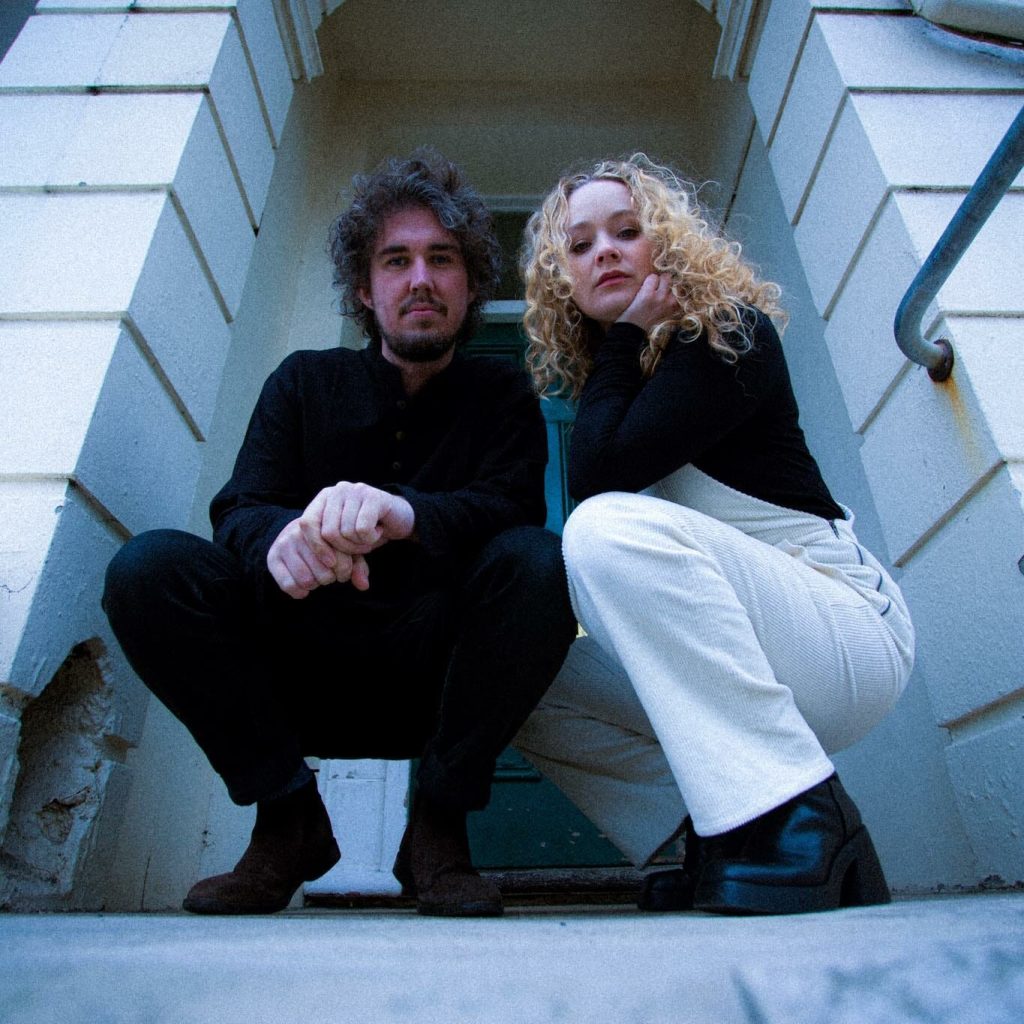 Alex H. Krisnky on July 11, 2023
Will Turner and Georgie Fuller of The Heavy Heavy are checking in from a characteristically overcast England. They're surrounded by their production gear, illuminated only by the dim light behind them. Upon first glance, one may be surprised that the pair are capable of creating the sun-soaked, acid-washed, harmony-laden, 1960s-inspired rock which has quickly helped them climb the charts, score spots on The Late Show and CBS Saturday Morning, soundtrack a trailer for the next season of Netflix's Outer Banks ("All My Dreams") and book gigs with St. Paul & The Broken Bones.
"When Tame Impala came into the world, I was like, 'Right, guitar music's back on,'" Turner says, recalling the handful of songs found on their debut EP, Life and Life Only, which was released shortly after they signed to ATO Records. There was quite a bit of time between the Australian psychedelic-rock act's arrival on the international touring circuit and formulation of The Heavy Heavy, but the groups do have a bit in common: They both fearlessly tackle complex arrangements, are influenced by luminaries who hail from Laurel Canyon and made a name for themselves as road dogs early in their careers.
"There's a whole new generation that has maybe not heard this music," adds Turner, "maybe because they're into their parents' music rather than their grandparents' music—it's fresh again."
The Heavy Heavy's first LP was created in the wake of the COVID-19 pandemic, but since the world has opened again, they've hit the ground running. The group has also expanded their roster to five members, all of whom add to Fuller's spellbinding vocals and Turner's intricate production.
"We all sing as well so we can start to recreate our stacked harmonies," Fuller says with a grin. "It's so exciting to be able to go out and sing four-part harmonies live. Because you don't really hear that anymore, do you?" Their distinctive live cover of Father John Misty's "Real Love Baby" answers her own question beyond doubt. "It's only the beginning," Fuller says, before Turner teases, "There's so much more."