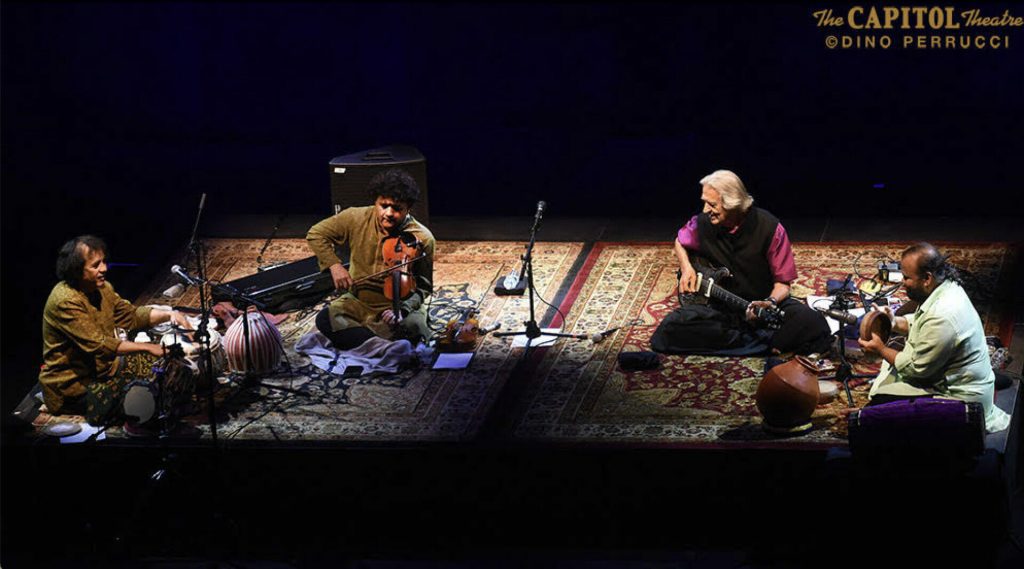 The Capitol Theatre Receives Shakti's 50th Anniversary Tour: Unites Musical Legends John McLaughlin, Zakir Hussain, and More
Alex H. Krinsky on August 21, 2023
On Saturday, The Capitol Theatre welcomed a celebration of cross-cultural musical exploration as Shakti's 50th Anniversary Tour stopped by to showcase the passion that birthed the revolutionary world music ensemble. Over the evening, the ensemble showcased their skill through fluid and masterful playing, which included songs from This Moment, Shakti's first studio album in 46 years.
Emerging from the artistic connection between British guitar virtuoso John McLaughlin and Indian tabla maestro Zakir Hussain, Shakti has been a pioneering force in bridging the gap between Eastern and Western musical traditions. The U.S. tour, which commenced on Aug. 17 in Boston, is expected to showcase the evolution of this mesmerizing musical dialogue.
Alongside McLaughlin and Hussain, the show saw the vocal prowess of Shankar Mahadevan, the evocative violin melodies of Ganesh Rajagopalan, and the rhythmic finesse of percussionist Selvaganesh Vinayakram. The evening also saw an opening solo set from the great John Scofield.
Photographer Dino Perrucci captured the action below.