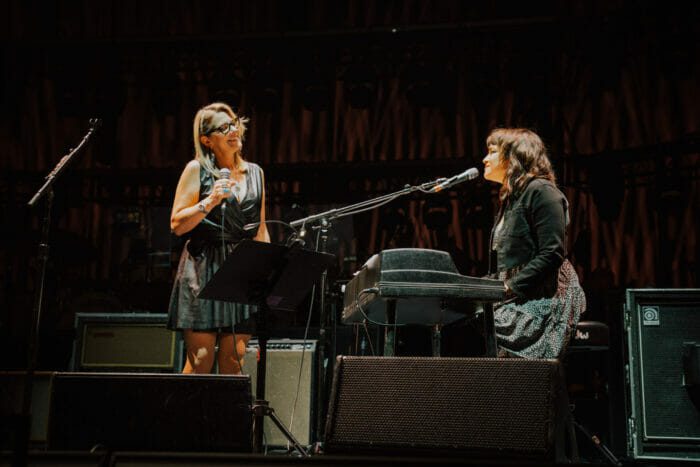 Photos by Bradley Strickland
On Friday night, Tedeschi Trucks Band's Garden Party graced New York City's Madison Square Garden, marking the big band's debut performance at the World's Most Famous arena. The ensemble, led by husband and wife duo Derek Trucks and Susan Tedeschi, was joined by an incredibly talented group of musicians, including Trey Anastasio, Lukas Nelson & Promise of the Real and Norah Jones.
Tedeschi Trucks Band are no strangers to the New York scene and have established a cherished tradition with their annual Beacon Theatre residencies in New York City, welcoming Anastasio and Jones in the past. However, this year, the band opted for a singular, monumental event at The Garden, which, despite its size, felt intimate and heartwarming.
Throughout the evening, Tedeschi Trucks Band effortlessly commanded the Garden stage with their seasoned grace and artistry, seamlessly expanding and contracting their lineup with a roster of guests. Whether it was Anastasio or Jones, the band's performance resonated with the crowd, highlighting the profound love of music shared among thousands of fans at MSG.
The night started with Lukas Nelson + POTR, infusing rock and roll energy into their country-inspired set. Lukas and his band captivated the audience with their lively stage presence, generating excitement among fans.
Tedeschi Trucks Band took the stage at 9:00 p.m. and embarked on a two-and-a-half-hour musical journey. The evening featured several guitar-driven performances, which was to be expected, with Tedeschi's searing solos setting the tone and Trucks, along with Anastasio, further pushing the envelope. The band showcased their versatility as the night unfolded, with a mix of original tracks and well-chosen covers. Special moments included a duet with Jones on "Have A Little Faith In Me," marking Tedeschi Trucks Band's debut of the song and a heartfelt rendition of "Midnight In Harlem." Additionally, Anastasio shined especially bright on "The Seeker" and "Bell Bottom Blues," not to mention the set closer "Layla" by Derek and the Dominos, a song that is known for its importance to Tedeschi Trucks Band, and also a track flush with peaks and valleys for the musicians to dance, stretch and expand over.
As the crowd eagerly awaited the encore, it was announced that Tedeschi Trucks Band would return to the Beacon in February and March 2024 for a three-night run, easing the bittersweet feeling of The Graden Parties potentially replacing the Beacon residency.
The evening culminated in a powerful encore, starting with a tribute to Leon Russell with "A Song For You," by Tedeschi, Nelson, and Gabe Dixon, who took to the stage once more. The core 12-piece Tedeschi Trucks Band lineup then joined for a poignant "Soul Sweet Song" before joining forces with the night's guests—Anastasio, Jones, and Nelson—for a final explosion of sound, blending Sly & The Family Stone's "Sing a Simple Song" with "I Want to Take You Higher."
Photographer Bradley Strickland captured the action below.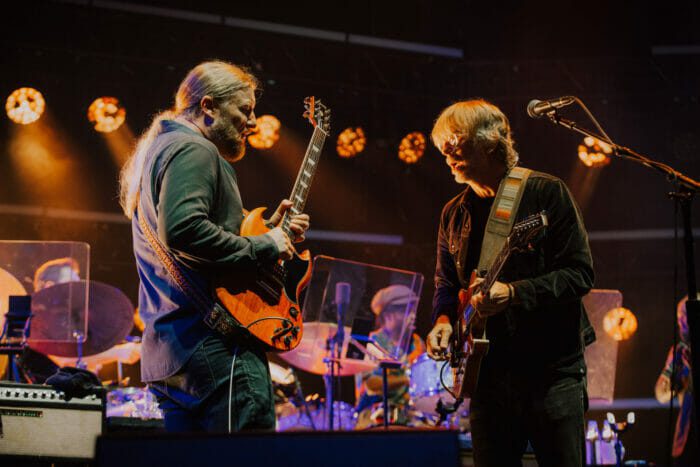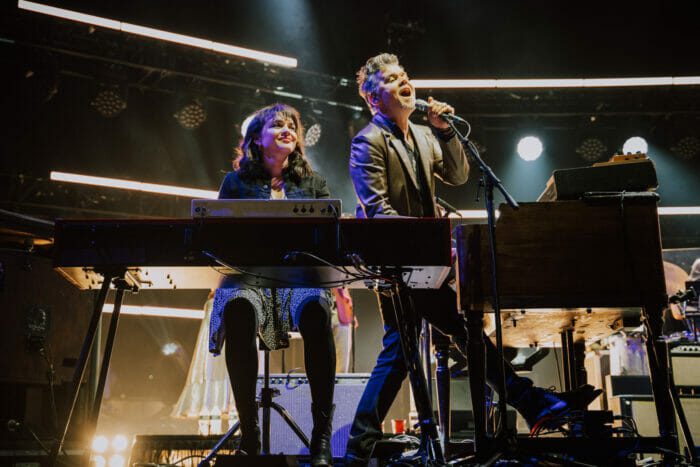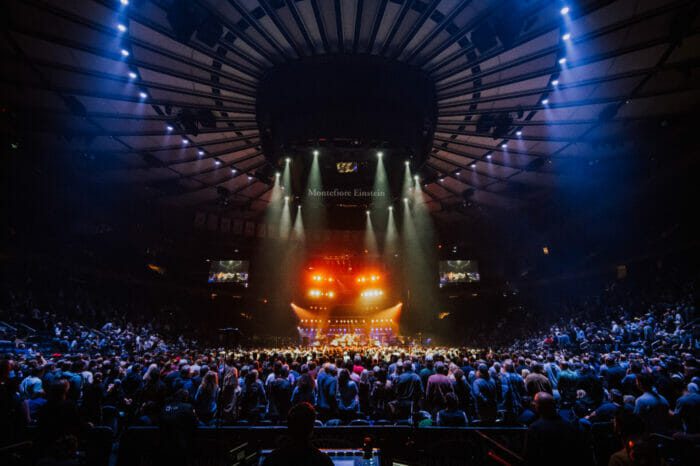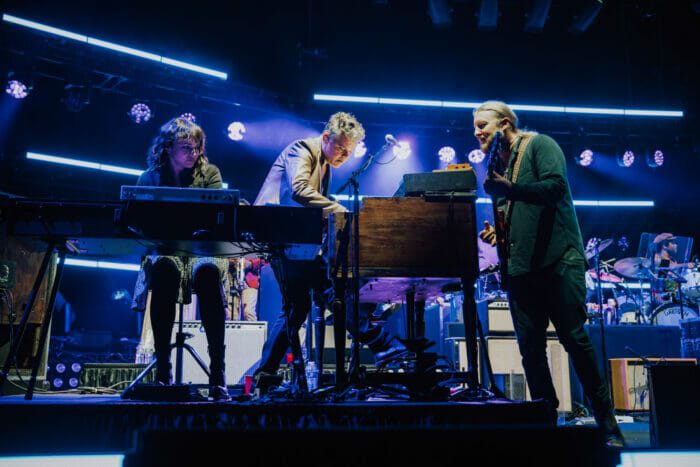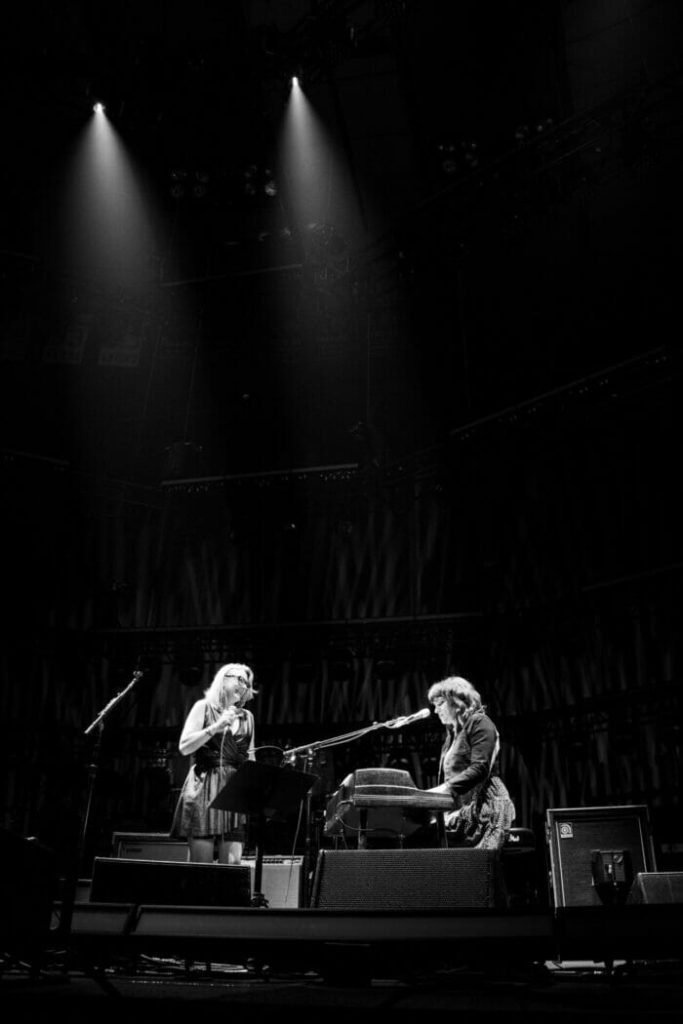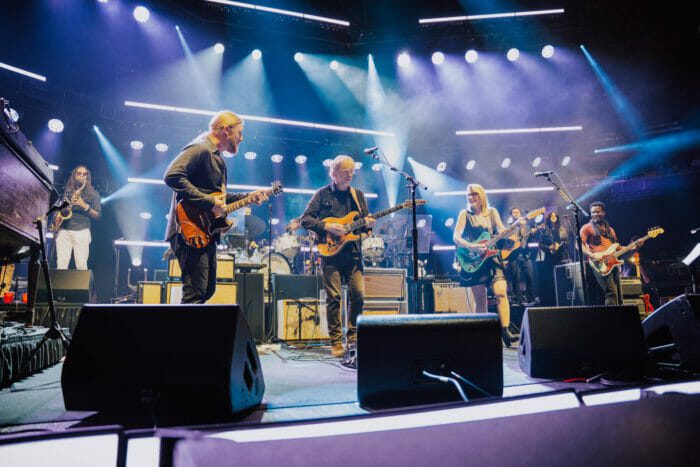 Tedeschi Trucks Band
Madison Square Garden – New York
Sept. 29, 2023
Set: Anyhow, Playing With My Emotions, Ain't That Something, Part of Me, Doo Doo Doo Doo Doo (Heartbreaker) (The Rolling Stones), I Am the Moon, Pasaquan, Have a Little Faith in Me (John Hiatt) [1] [2], You Wreck Me (Tom Petty) [1] [2], Midnight in Harlem, Made Up Mind, I Want More > Beck's Bolero (Jeff Beck), Angel From Montgomery (John Prine) > Sugaree (Grateful Dead), The Seeker (The Who) [2] [3], Bell Bottom Blues (Derek and the Dominos) [3], Layla (Derek and the Dominos) [3] [4]
Enc.: A Song For You (Leon Russell) [5], Soul Sweet Song, Sing A Simple Song (Sly & The Family Stone) [6] > I Want to Take You Higher (Sly & The Family Stone) [6]
[1] Norah Jones on keys, vocals
[2] First time played by Tedeschi Trucks Band
[3] Trey Anastasio on guitar, vocals
[4] Lukas Nelson on guitar
[5] Lukas Nelson on vocals; with Susan (vocals) and Gabe (keys) only
[6] Trey Anastasio on guitar, Lukas Nelson on guitar, Norah Jones on keys