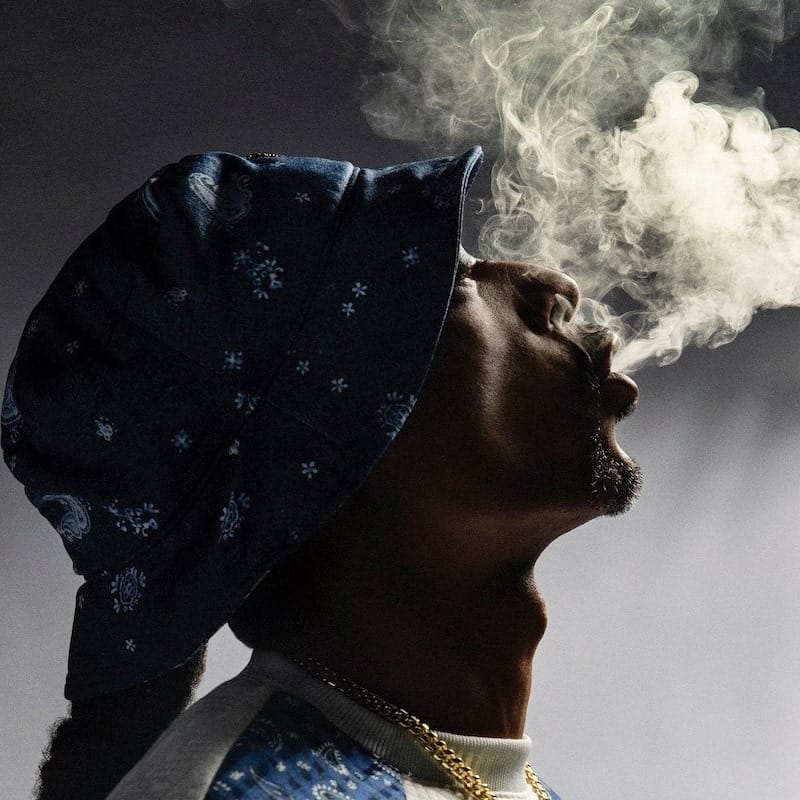 Hana Gustafson on November 16, 2023
Photo via Snoop Dogg's Official Facebook
This morning, rapper and notorious cannabis enthusiast Snoop Dogg announced the end of his so-called "smoke" consumption. The artist shared a message with fans and followers via his official Twitter/ X account, simply stating, "I'm giving up smoke," paired with a longer statement requesting privacy. 
The statement read: "After much consideration & conversations with my family, I've decided to give up smoke. Please respect my privacy at this time." Before his shift in use, Snoop Dogg was a fabled figure for his public consumption of cannabis, frequently lighting up before gigs and openly discussing his use of the plant in the media.
Apart from his own public image, Snoop Dogg is also known for his association with fellow stoner-extraordinaire Willie Nelson. Just last year, the pair performed in Amsterdam on April 20, a day associated with celebrating the sticky green plant. Later, the rapper spoke about the experience on SiriusXM, stating, "So we went back to his hotel room, and we was playing dominoes. So Willie had a vape, a joint, I had a blunt and he had a pipe."
"Me and him were playing dominoes one-on-one, he whipping my ass and I was just getting higher and higher and he keeps passing it to me and I was like, 'This old motherfucker's out-smoking me,'" added Snoop, before concluding: "And I'm trying to stop but I can't because I don't want to show no signs of weakness."
Snoop's use of cannabis goes back decades, seeping into his own music and song collaborations, eventually becoming a part of his live persona. While the artist is keen on giving up smoking, there is no word if edibles are off the table as well.
I'm giving up smoke. pic.twitter.com/DDVl9Syixw

— Snoop Dogg (@SnoopDogg) November 16, 2023