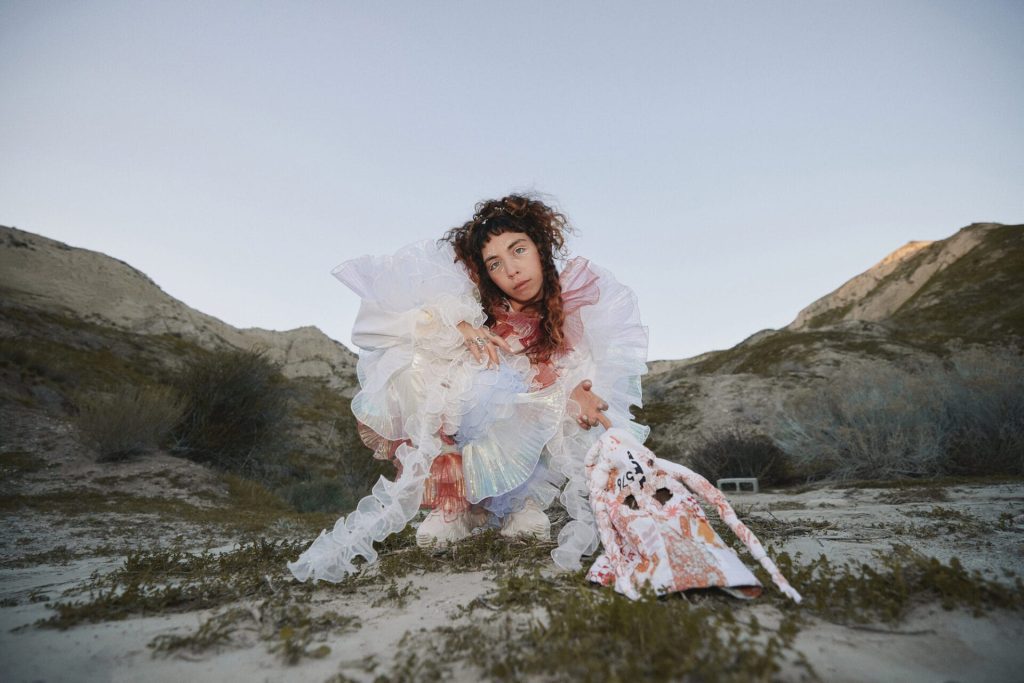 photo: Angella Choe
***
 "I've come to finds a lot of comfort in the feeling that my art is meant to pull people out of their sleepwalk," Indigo De Souza says, while contemplating the nature of her live performances. "It feels like when I'm there physically with people in the room, I have a chance to offer a presentness to them that they may not always have in their lives."
The 26-year-old De Souza was just 11 when she began writing original songs. It took her a little while before she felt comfortable taking the stage, however once she finally did so, the frisson was immediate.
"I remember being too scared to perform," she recalls. "But then, the first time that I did, I realized the way in which it brought the audience together and caused everyone to be in a shared experience of emotion. That felt really special and important."
The North Carolina-based artist manifests a range of sentiments on her recently released third record, All of This Will End. "The songs from this album are all over the place emotionally," she says. "They can be volatile at moments. They're powerful, sad, joyful, simple or complicated. The album takes a lot of different turns, and that feels parallel to the way that life is unpredictable. So many experiences come at you and teach you things that you might not understand you were supposed to learn."
On the title track, she embraces a theme that informs the entire album—finding liberation through the acceptance of life's ephemeral nature.
"The song is based in my sometimes angsty and sometimes very calm idea of death or mortality and the fleeting condition of everything. How you can decide to infuse your life with intention and preciousness because of that or you can decide to let it get to you and be very sad and heavy. You can become numb to life because it's too much to see all of the realities of it. It's often a beautiful dance between those two things in my own life."
Ultimately, though, as she sings, "I've been finding comfort in that."
De Souza will offer such solace to audiences on both sides of the Atlantic over the summer. Following a European tour, the singer-songwriter and her like-minded band will appear at Newport Folk and shortly afterward, begin a series of dates supporting Sylvan Esso.
While the crowd size may vary from show to show, she explains, "The intimacy doesn't change based on how many people are there. It can sometimes feel even more intimate when there's a larger audience because what creates intimacy is attention. I feel like when I'm performing, it becomes this container in which the audience is able to connect with each other, and with me, in a shared experience of emotion."