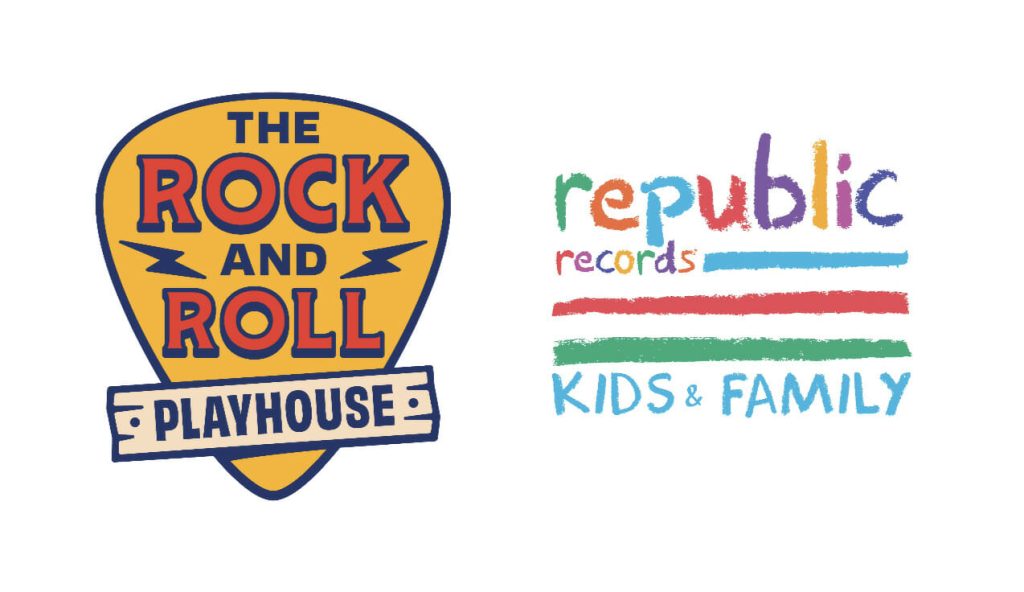 Today, Republic Records: Kids & Family and The Rock and Roll Playhouse announced they've sealed an exclusive partnership through a multi-album record deal to amplify their renowned live concert series.
Launched by live music entrepreneur and Relix publisher Peter Shapiro, The Rock and Roll Playhouse is set to release its inaugural album, FRIENDS ROCK!, globally on Friday, Sept. 22, marking a new era in family-friendly musical entertainment. In celebration of the album announcement, The Rock and Roll Playhouse shared the maiden single from the upcoming project "I'll Be There For You."
The album's narrative follows five distinct young characters — Mick, Stevie, Tina, Quinn, and Jerry — navigating the complexities and exultations of forming a rock and roll band. Anchoring their approach in timeless classics, the band offers innovative interpretations of revered rock tracks, including selections from luminaries like The Beatles, Stevie Wonder, Grateful Dead, Aretha Franklin, David Bowie, Prince, Queen, and Tom Petty – all artists The Rock and Roll Playhouse have celebrated with families during their gatherings at venues across the country. These renditions are seamlessly interwoven with original compositions, reflecting a thematic emphasis on the power of friendship.
Expanding The Rock and Roll Playhouse's domain, Angela C. Santomero, the visionary behind Blue's Clues and Daniel Tiger's Neighborhood, has lent her creative prowess to the endeavor. Joining her is accomplished music producer Stef Fink, who is celebrated for her work on Nickelodeon's Monster High and the blockbuster film Blue's Big City Adventure.
Santomero outlined the project's ethos, remarking, "The albums draw inspiration from the popularity of children's audiobooks and podcasts, coupled with the timeless allure of rock anthems. The characters come to life, celebrating the essence of friendship through song."
Bree Bowles, VP of Marketing & Strategy and Head of Republic Kids & Family underscored the album's role in fostering familial bonds, stating, "This album provides an ideal platform for families to connect through music, a pivotal aspect of Republic Records: Kids & Family's mission. The Rock and Roll Playhouse series delves into a treasure trove of classic rock hits, reimagining them from a child's perspective while exploring relatable themes such as friendship, holidays, and the back-to-school experience."
The collaboration extends beyond sonic territory, encompassing plans for a television series currently in development, live tours, merchandise, and far-reaching multi-platform events. Shapiro shared his anticipation of melding classic rock with the familial realm, affirming, "I am eagerly looking forward to witnessing the enchantment that unfolds when we introduce our take on classic rock to families through these forthcoming albums."
Pre-save FRIENDS ROCK! here.
Listen to "I'll Be There For You" from the Rock and Roll Playhouse's FRIENDS ROCK! here or below.
Tracklist:
The Rock and Roll Playhouse Anthem
Best Friend
We Can Work It Out
With A Little Help From My Friends
You've Got A Friend
What About Your Friends
Count On Me
You're My Best Friend
I'll Be There For You
I'll Be The One