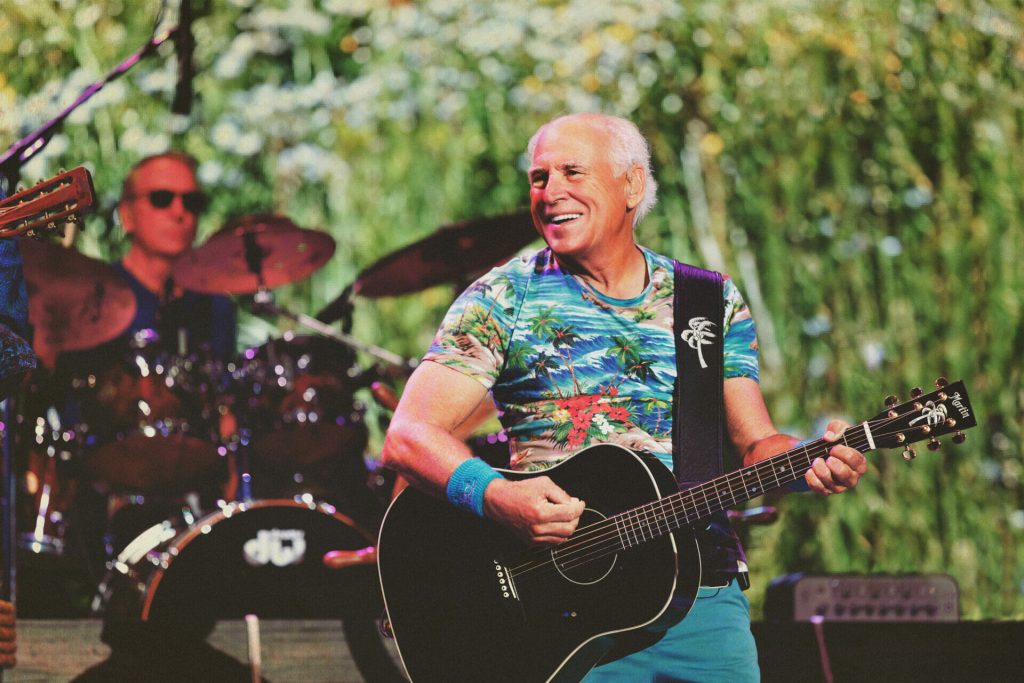 Photo by Julie Skarratt
The enduring spirit and legacy of Jimmy Buffett–beloved performer, entrepreneur, best-selling author, singer-songwriter and self-proclaimed Mayor of Margaritaville–has wasted no time in keeping the party going following his passing, with the release of a new song titled "My Gummie Just Kicked In."
Today, we have the honor of premiering the song along with a video that showcases Buffett's je ne sais quoi playfulness that is able to delve into the profound, featuring none other than Paul McCartney in the studio.
"My Gummie Just Kicked In" is one of three songs released today, along with "Like My Dog" and "Bubbles Up," that are drenched in the late artist's spirit, adorned with steelpan drums and slated to appear on Equal Strain On All Parts – set to release on Nov. 3 via Mailboat Records and distributed by Sun Records.
In line with the light-hearted yet unflinching humor that defined Buffett's iconic persona, the album's title is an homage to his grandfather's description of a good nap. The 14 songs found on the album were recorded earlier this year and co-produced by Buffett's longtime collaborators, Michael Utley and Mac McAnally of the Coral Reefers. Along with McCartney, the project hosts an impressive lineup of guest artists, including Emmylou Harris, Lennie Gallant, Angelique Kidjo and the Preservation Hall Jazz Band.
Today's premiere was inspired by a dinner party encounter involving Buffett, McCartney and his wife, Nancy. Nancy stumbled on her way to the dinner table, and when the concerned Mayor of Margaritaville asked if she was OK, she responded, "Oh, no — I'm fine. My gummie just kicked in!" The two rock stars laughed and joked that they were going to write a song after her response, and the two followed through with McCartney adding bass to the track and hanging around the studio. The end result is a song with pristine production, skillful instrumentation, a catchy hook and loads of laughter.
McCartney recounted the experience in his heartfelt tribute to Buffett following his death: "I was very happy to have played on one of his latest songs called 'My Gummie Just Kicked In'. We had a real fun session, and he played me some of his new songs."
It seems that so many wonderful people are leaving this world, and now Jimmy Buffett is one of them. I've known Jimmy for some time and found him to be one of the kindest and most generous people.

I remember once on holiday when I had forgotten to bring my guitar and was… pic.twitter.com/k5B6xgpAh7

— Paul McCartney (@PaulMcCartney) September 2, 2023
Enjoy the premiere of "My Gummie Just Kicked in" below.
[embedded content]